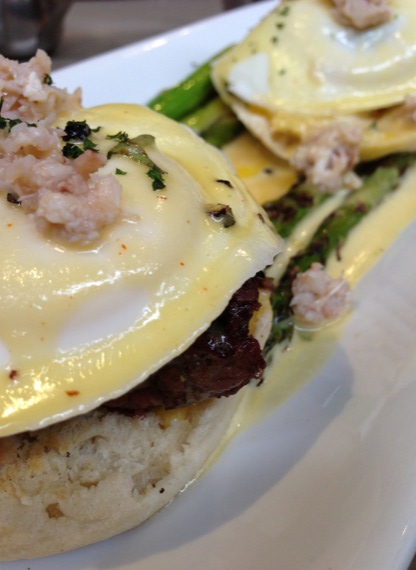 EBO
Eggs Benedict Oscar
Brasstown Beef Tenderloin, Gulf Blue Crab, Grilled Asparagus, & Sage Hollandaise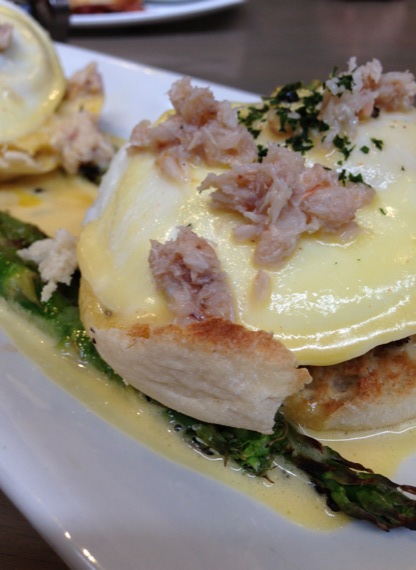 Each delicate sprig of asparagus was touched with the perfect amount of char from the grill.  Adding even more flavor to an already gorgeous dish, we polished off the asparagus with incredible speed.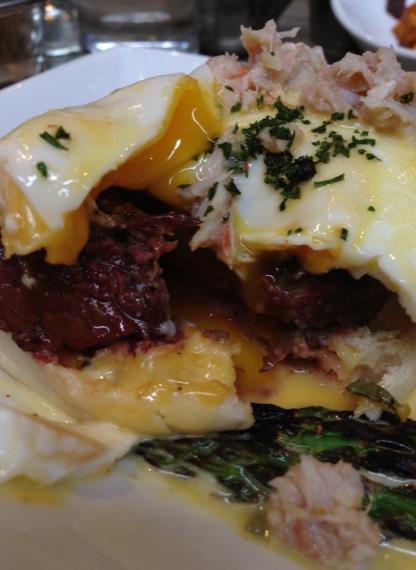 Both the egg and tenderloin were beautifully cooked.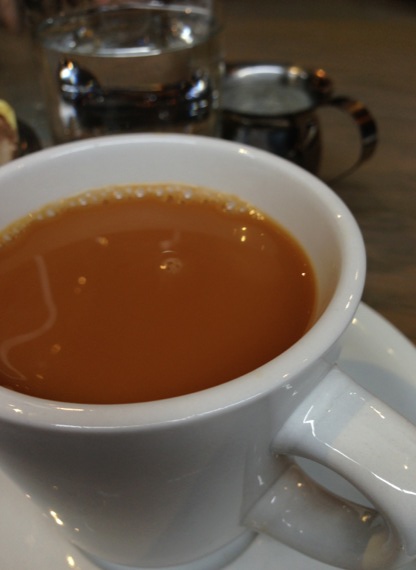 Add one great cup of coffee, we're happy brunchers.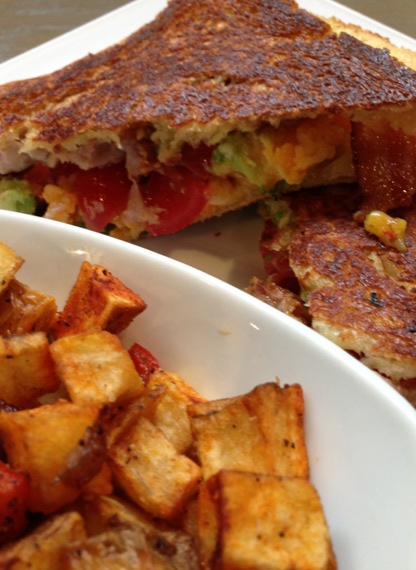 BBLAT Club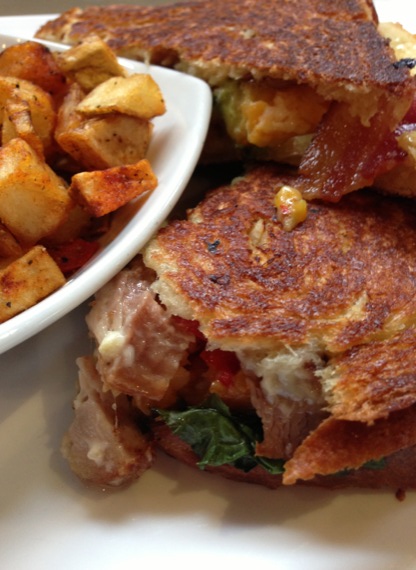 Pork Belly, Bacon, Lettuce, Avocado, & Tomato
There are at least three BLT-ish sandiwiches at Sprig.  There's a Sprig BLT, a pimento and bacon sandwich, and the BBLAT.  We didn't realize until we were bites from being done that we'd accidentally ordered the BBLAT with pimento cheese.  It was super, crazy, utterly ridiculous rich.  But, it was also super, crazy good.  And, there's a side of fried potatoes, too?  Seriously?  Someone needed a nap afterward.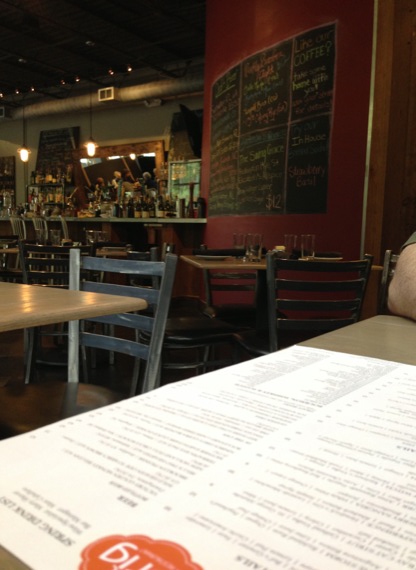 One of the drinks on the board was "The Saving Grace".  It's a blend of Redemption rye, St Elizabeth's Allspice Dram, ginger liqueur, lemon and sage. MMMmm…  We both want one.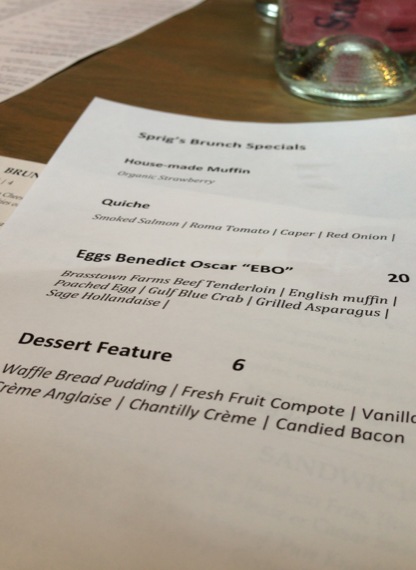 Waffle Bread Pudding with Creme Anglaise & Candied Bacon
In other news of all things wicked, we were almost tempted into making a meal of that waffle bread pudding.
Sprig Restaurant
2860 Lavista Road
Decatur, GA 30033
404 248 9700