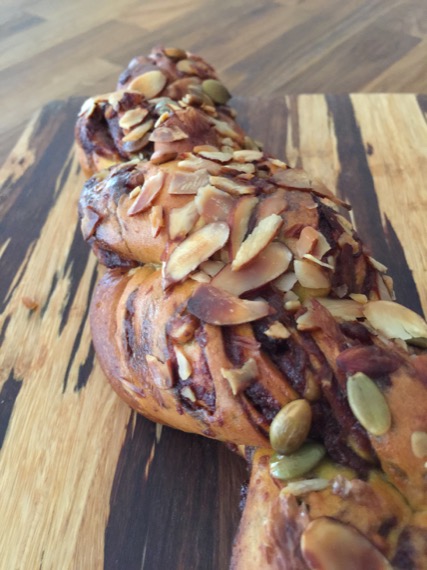 Pumpkin Twist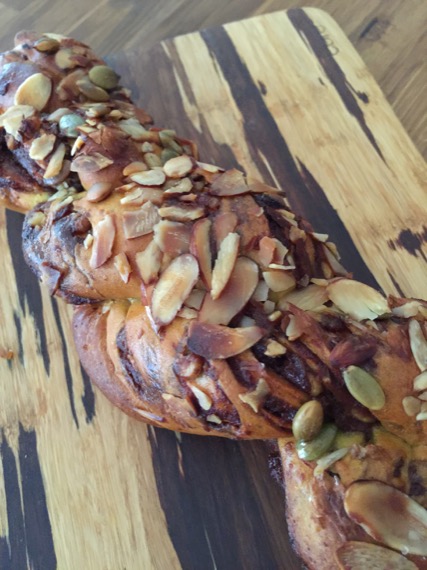 Yeasty goodness swirled with pumpkin and plenty of spice, it's a bit like a cinnamon bun with spiced pumpkin filling in for the cinnamon swirl.  And, the toasted pumpkin seeds and almond slivers encrust every inch of the top of this tasty treat.  We both loved it.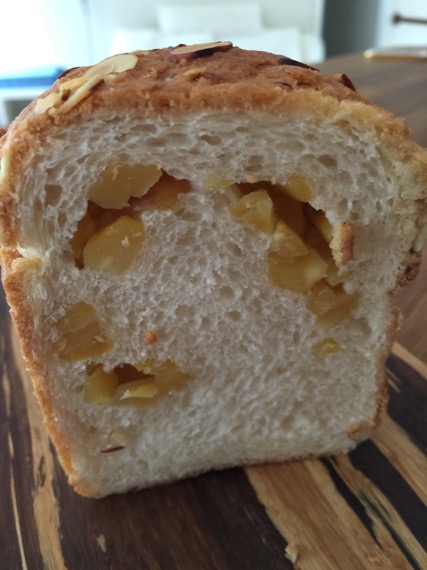 The Chestnut Loaf
Normally, Christmas morning in our house means thick slices of panettone stuffed with loads of candied chestnuts and cappuccino for breakfast.  It's our favorite tradition.  This year Christmas rushed into town in a wildly busy haze.  So, we forgot to buy our yearly tin.  This was a lovely (yet lighter and leaner) substitute.  We'd definitely make this substitution again in a pinch.  Turkey sandwich material?  Oh yeah, the sandwiches were delicious.  But, they were a bit on the messy side.  Chestnuts, chestnuts everywhere…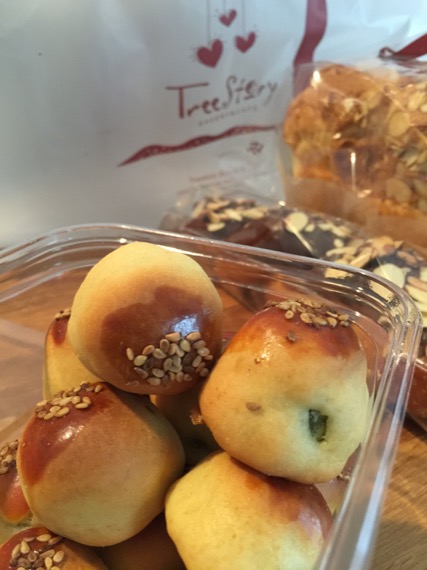 Baby Buttons
Stuffed with sweet bean paste, these were devoured posthaste.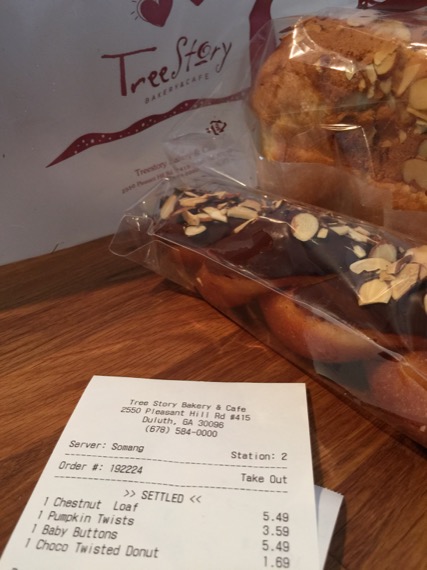 Tree Story Bakery & Cafe
2550 Pleasant Hill Road
#415
Duluth, GA 30096
678 584 0000