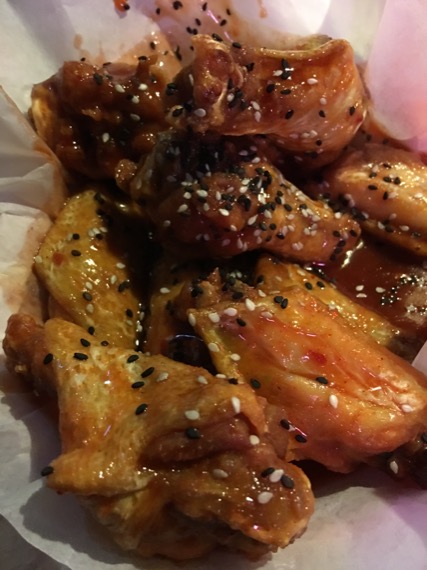 Summit's Chicken Wings
Ten of these large wings were incredibly filling.  We wanted more.  But, we'll have to wait until next time.  After 5 wings each, we were absolutely stuffed beyond belief.
Then, we did a bit of light reading.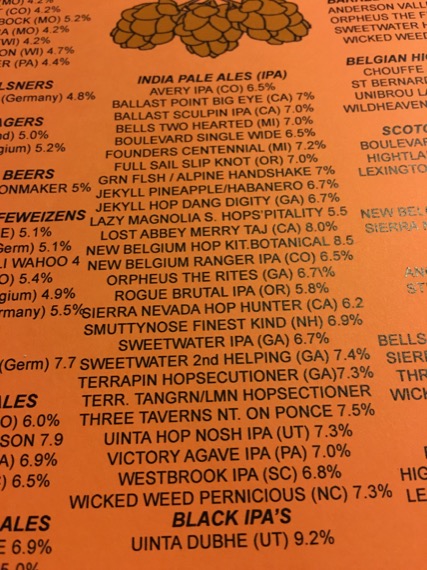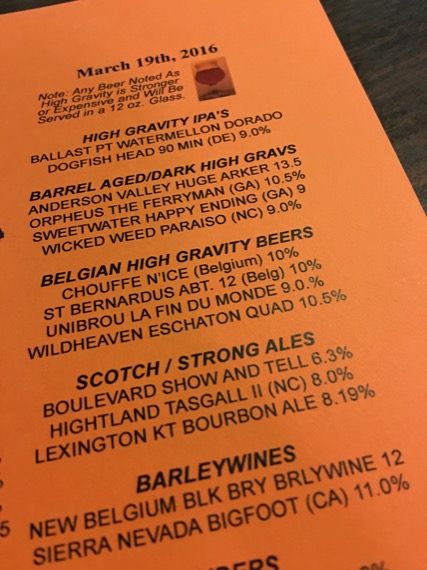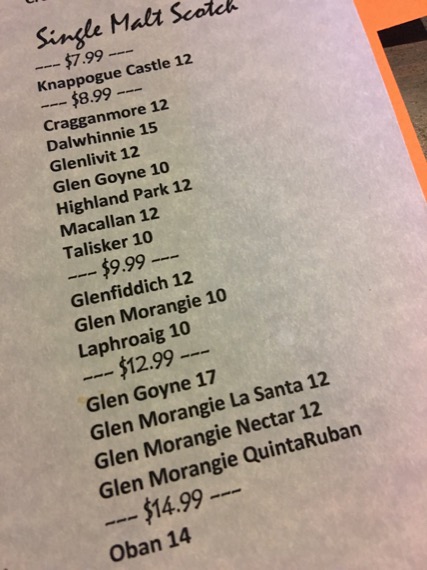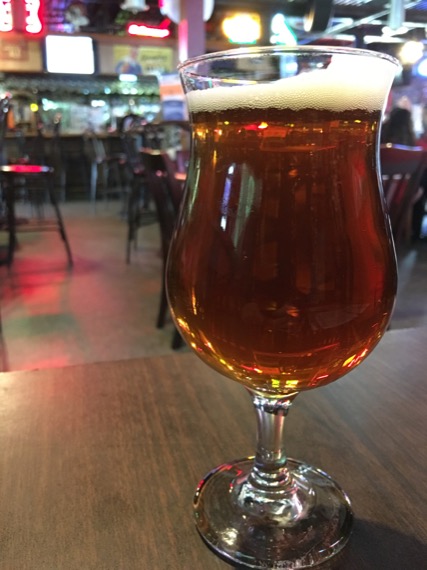 Lexington Kentucky Bourbon Barrel Ale

(Lexington Brewing and Distilling Co.)
This was smooth blending of oaky bourbon barrel char and Kentucky Ale.  There is a definite deep dark smoky, complex vanilla sweetness here.  But, it's doesn't overpower.  I think it's fair to say that this was one of the more enjoyably drinkable bourbon barrel aged ales that we've tried.  Yes, there's quite a barrage of flavors.  But, here, they all play well together.
—
We had New Belgium's Hop Kitchen Botanical Imperial IPA, too.
It was incredibly fresh and lovely… perfectly bright and citrus-y tart for spring.
We'd both love to have more of this one.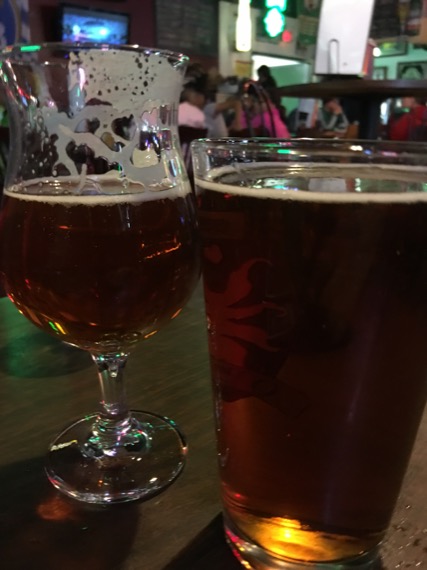 Dogfish Head 90 Minute IPA
This one is always a winner.
And, we're still loving it.  Simply put, it's all things good.  It's just right in every way.
Beautiful hops and malt, so incredibly enjoyable, drinkable… stunning
We want more.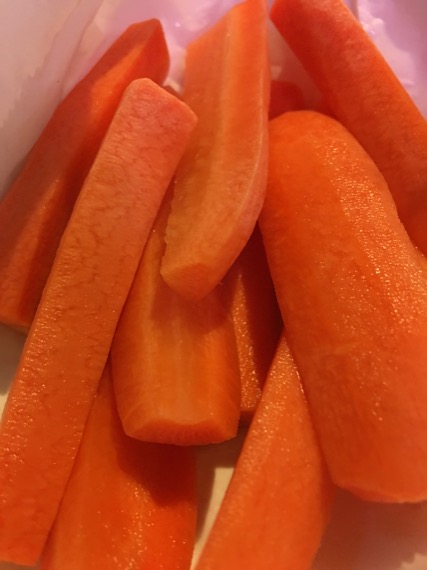 Another Note:
We had carrot sticks with our chicken wings.  (Not the beer)  The portion of carrot sticks was incredibly generous.  Also, noteworthy, it's clear these carrots were chopped into pieces quite recently.  They were fresh, plump, and sweet.  (Not dry, withered, and curled up into inedible twigs… as you see far too often next to a basket of chicken wings.)