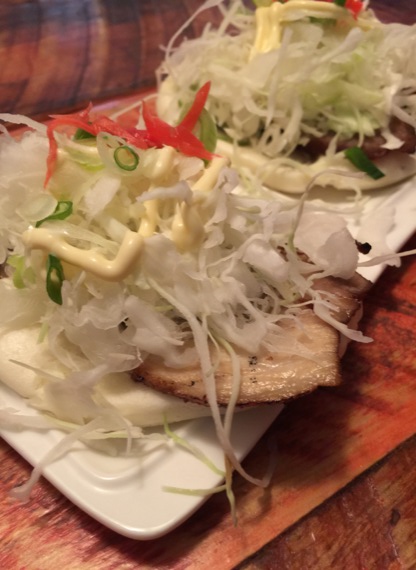 Steamed Buns With Pork Belly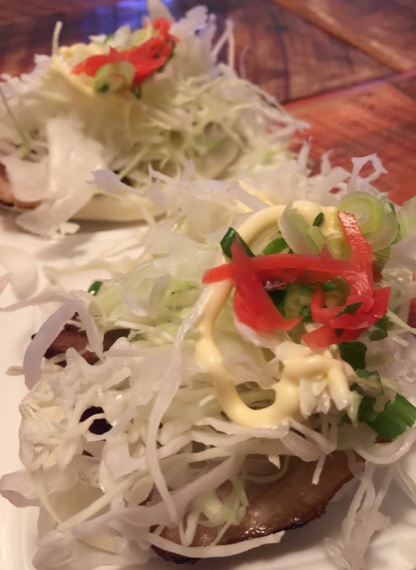 Tender, thinly sliced pork belly with red pickled ginger, scallions, and finely shredded cabbage on a steamed bun, these were lovely.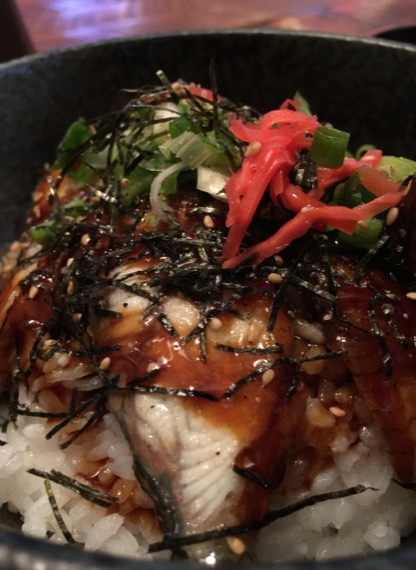 Unadon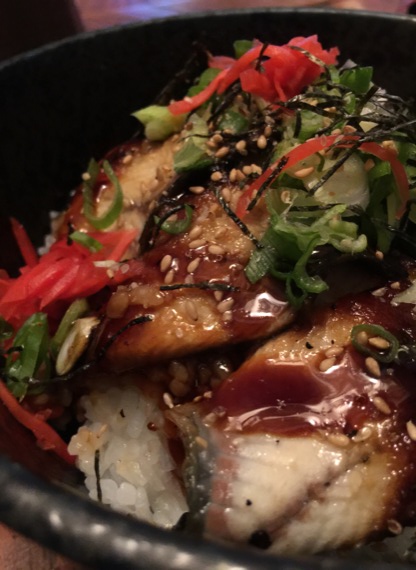 Roasted sesame seeds, red pickled ginger, scallions, seaweed slivers, and unagi top a bowl of steamed rice.  This is comfort in a bowl, Japanese style.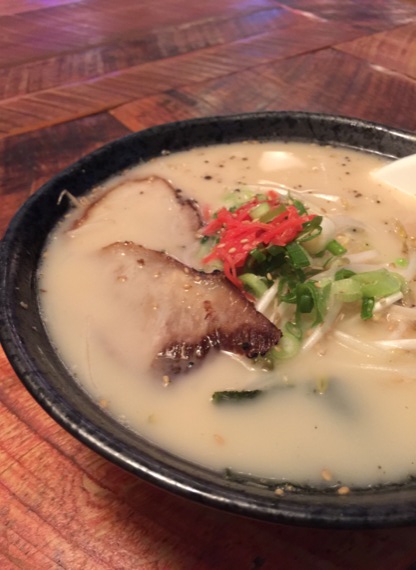 Tonkotsu Ramen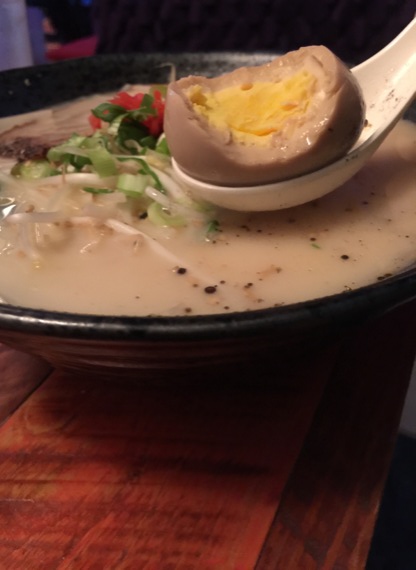 The first taste of rich broth is all about pork and roasted sesame.  The deep roasted sesame nuttiness underlined  the porky richness.   These powerful flavors mingle pleasantly.  But, they dont compete for attention.  On this visit, though, the egg was cooked more firmly.
Raku
(RakuRamen)
2550 Pleasant Hill Road
Suite 112
Duluth, GA 30096
770 476 1212