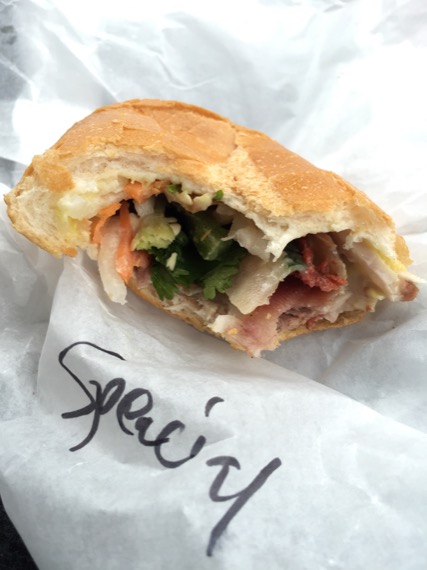 VN Tofu's Special Combination Banh Mi
(about $3)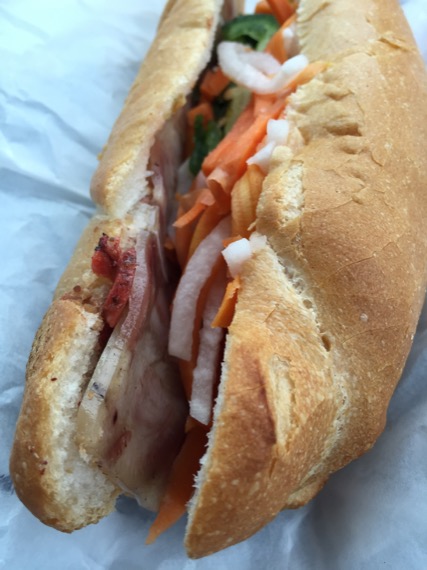 The Special
Lined up and ready to go, it just doesn't get any quicker than this.  You can grab this and be on the road in just a couple minutes (That is, if you can find somewhere to park, parking can be a challenge some days.  On our last visit, we had to park so far away that we were frozen to the core by the time we got in their door.).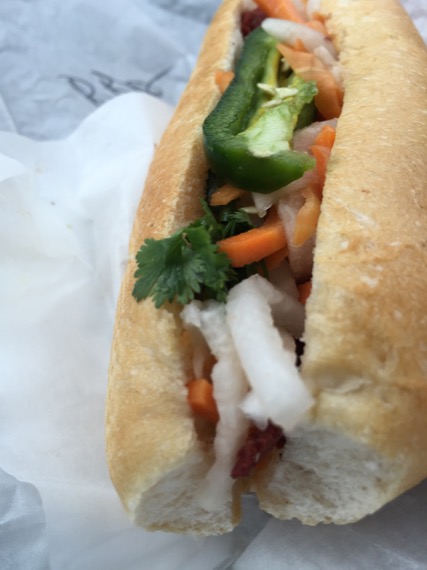 If the line is short, it's just an extra minute to have your sandwich made on the spot.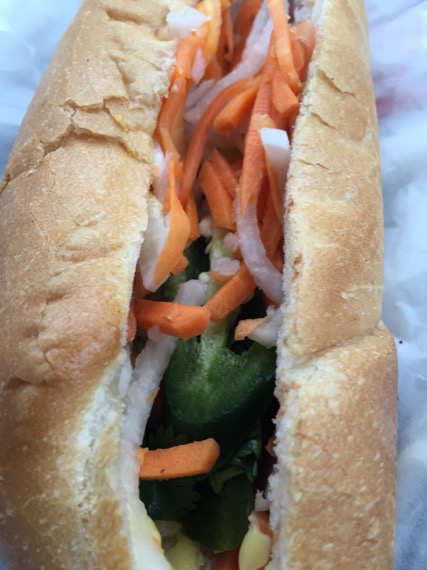 BBQ Pork Banh Mi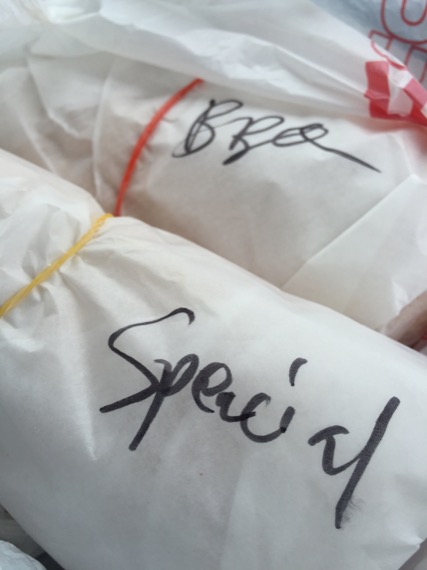 Best meal ever?  No.  Best fast food?  No, it's really not. But, it's a pretty darn good quick meal if you're on the run (and you happen to be nearby).
AND…
 VN Tofu's iced coffee ends the meal on a very sweet note.
—
Their iced coffee has been the main objective of our visits on more than one occasion.  Actually, the promise of an iced coffee tends to encourage each visit in this direction.  With plenty of strong coffee and sweetened condensed milk, it'll perk you up in no time flat.  It's incredibly rich, sweet, creamy and delicious.
VN Tofu
5495  Jimmy Carter Blvd.
Norcross, GA  30093
678 691 0628