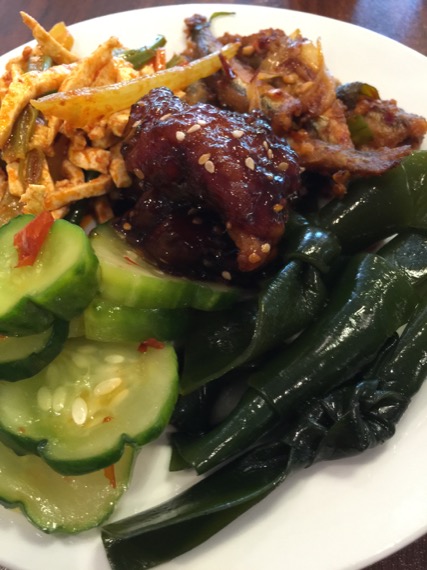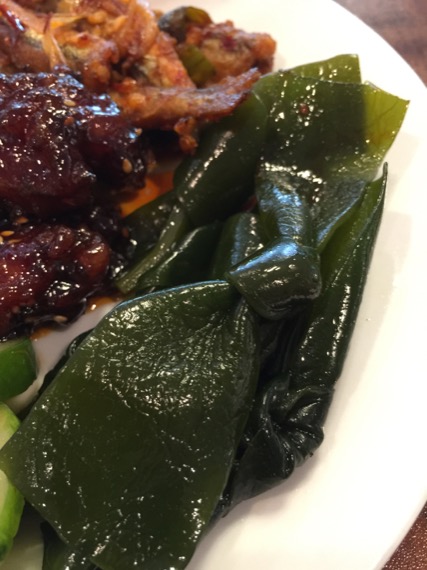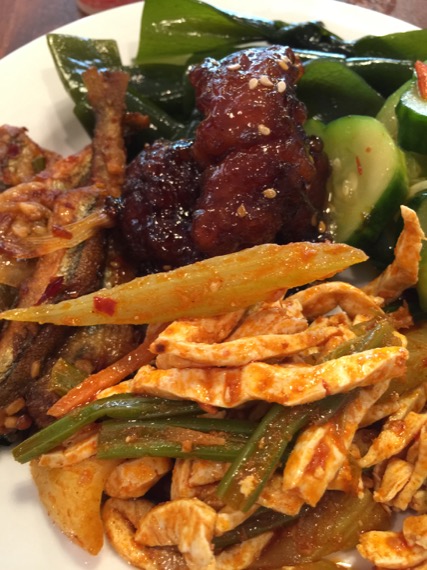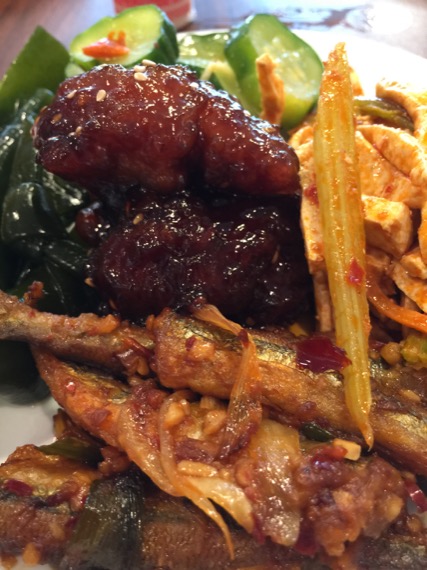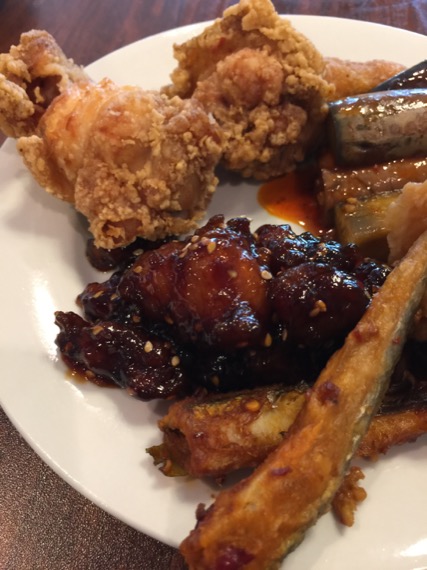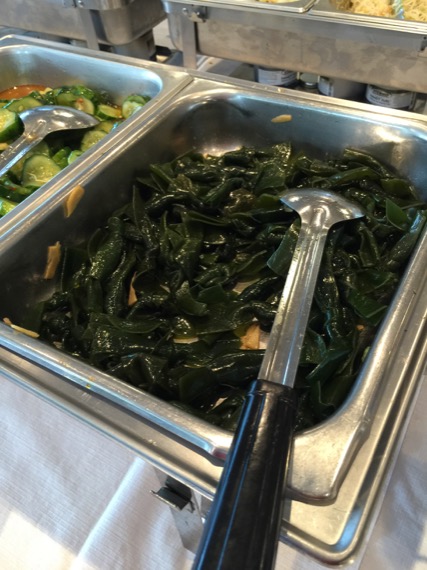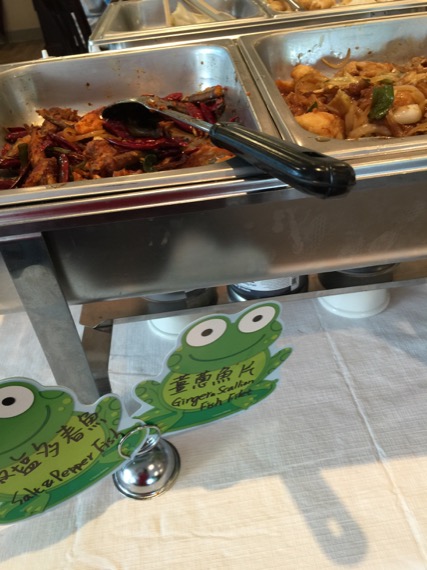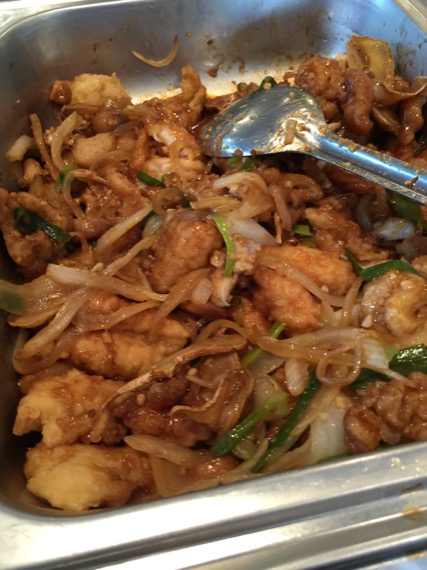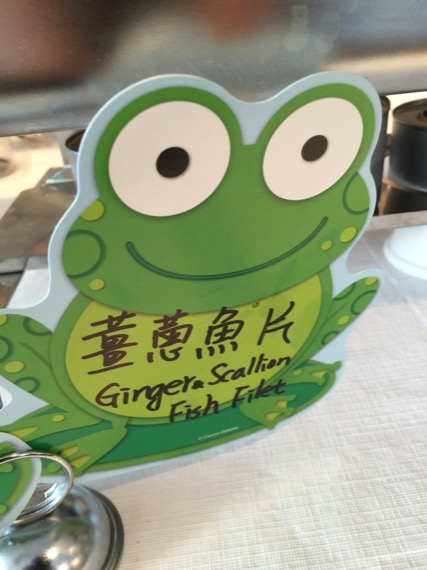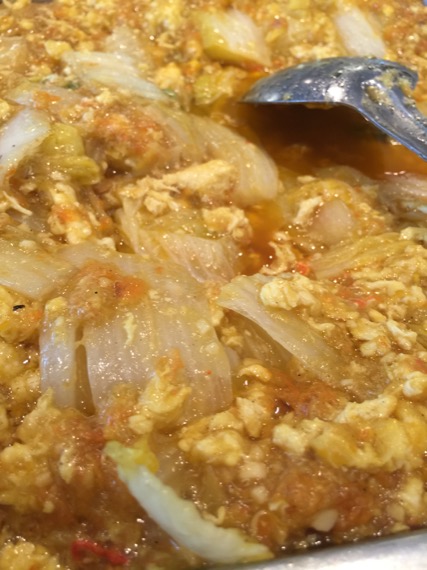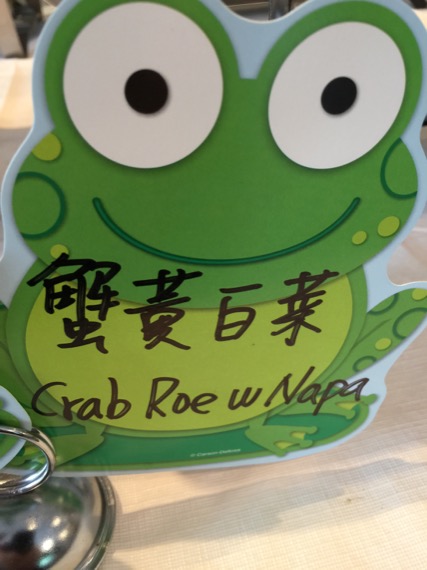 Crab Roe with Napa Cabbage?  We'll definitely be back for a taste.  We weren't expecting a buffet.  We're not fans of the buffet, in general.
But, this was good…. really good.
Sadly, we weren't all that hungry when we arrived.  We were intending to try a little bite or two off the menu.  But, the buffet was offered so enthusiastically and eagerly.  We couldn't resist.  The sesame chicken was extremely rich, yet delicious.  We both enjoyed the eggplant.  And, the spicy tofu with scallions and celery was incredibly satisfying for a tofu dish and quite tasty.  After the first bite or two, we were wishing that we were ravenous.  In the end, there were just many dishes that went untasted.  But, we can't wait to return.  Smoky, rich plum juice and tea are offered to drink with your meal.
Charming place and the staff was lovely, love it!
La Mei Zi Asian Bistro
(La Mei Zi GA)
5150 Buford Highway
#C-310
Doraville, GA  30340
770 676 0225