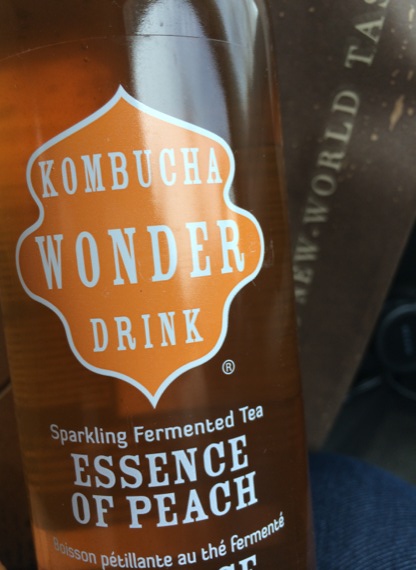 Essence Of Peach
Wonder Drink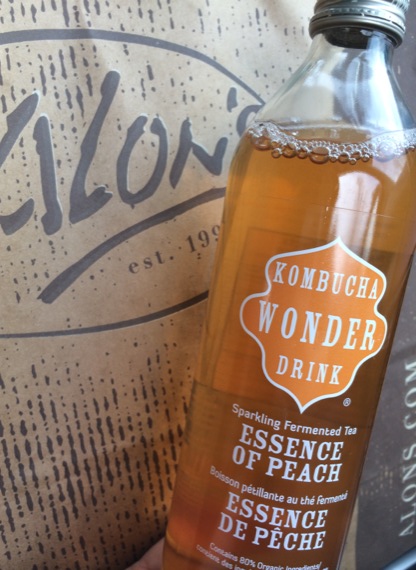 Compared to other versions of kombucha that we've tried, Wonder Drink's essence of peach kombucha was incredibly mild.  The ever-present vinegary bite tells you that this is kombucha.  But, it's more like a nibble than a true bite.  If you can overlook the sharpness, there's almost a bellini-esque freshness to this one.  If it's possible to have a favorite kombucha, this one would definitely top our list.
—
And now for something completely different: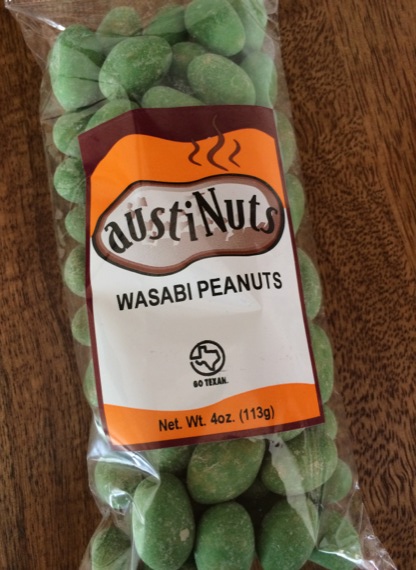 AustiNuts Wasabi Peanuts
In true Austin style, these were some of the weirdest wasabi peanuts we've ever tasted.  The wasabi powder on the outside was fiery hot, while the shell encasing the peanut was Jordan almond crisp and sugar sweet.  So, for an instant, your mouth feels like it's on fire with the heat of the wasabi powder.  Then, as you crunch into the sugary shell, the heat instantly mellows.  You're left with a confusing whisper of wasabi teasing your tastebuds as you crunch the sweet, candy coating and roasted peanut.  Interesting?  Yes.  Good?  Maybe.  We can't decide.
Alon's Bakery & Market
4505 Ashford Dunwoody Road NE
Atlanta, GA 30345
678 397 1781