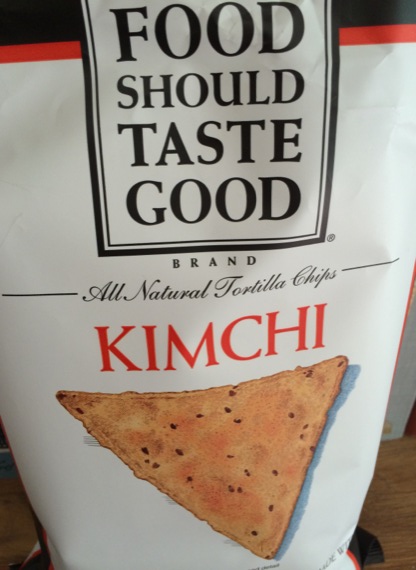 Food Should Taste Good
Kimchi Tortilla Chips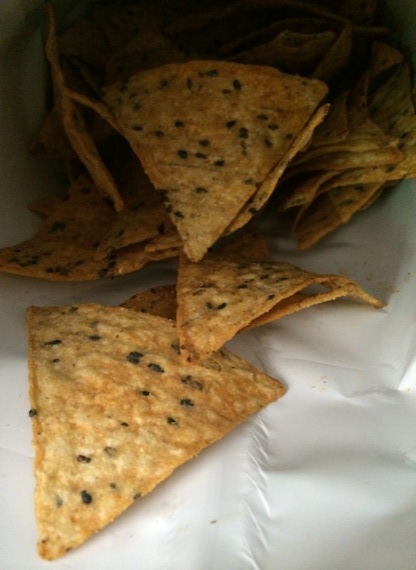 At first bite, we weren't sure about these.  There's a very powerful hit of dried (concentrated) cabbage.  But, then, you take another bite.  And, all of the other flavors start to appear.  There's a healthy kick of cayenne that is instantly mellowed by sweet paprika and a touch of red bell pepper.  These flavors mingle with the garlic nicely.  By the second chip, it's all about the deep dark richness of toasty black sesame seeds.  That's when we started to love these chips.  After a few chips, it's all sweet heat and roasted sesame.  That's when we knew it.  We found a new snack to love.
That means they'll probably be discontinued next week.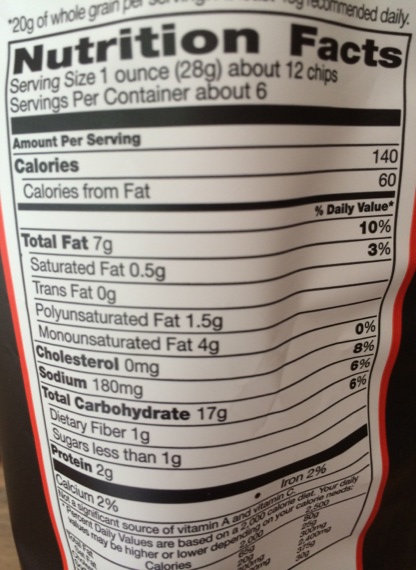 12 Chips For 140 Calories
That's not bad.  That could be a big snack or a small meal for us.