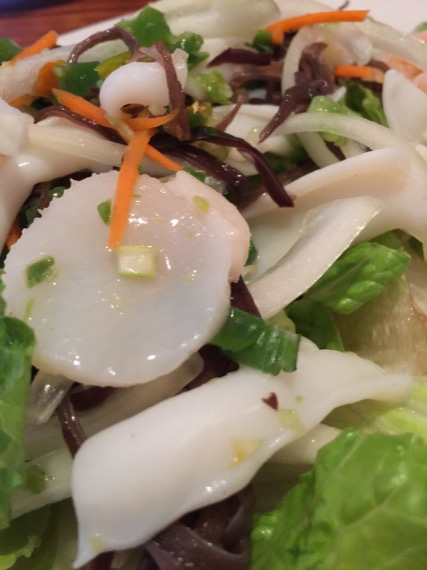 Seafood Salad With Green Chili Peppers
Meltingly tender slices of scallop remain to be one of the highlights of this dish.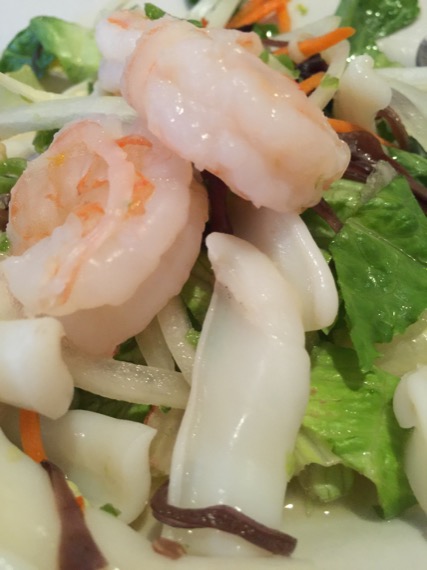 The carefully cooked shrimp is incredibly tender, too.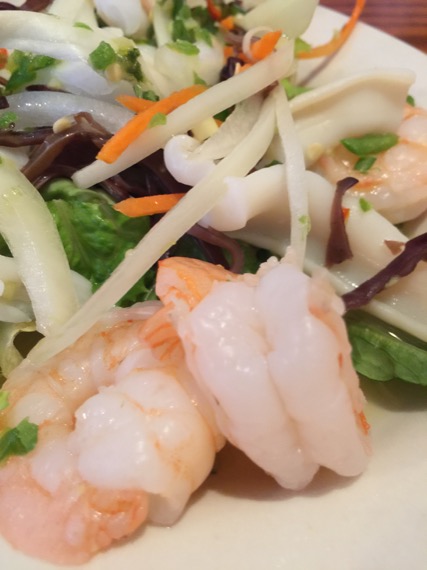 This gorgeous salad is absolutely loaded with seafood.  The greens add fresh bite, crunch and color.  But, this salad is all about the tender seafood.  We noticed both red and green chili peppers.  Most of the peppers were finely minced.  But, there were plenty of thin slivers, too.  Those slivers serve as a clear warning to the diner that there will be a healthy dose of spicy heat to be had in this salad.  We've loved this salad for years.  And, we still do.  It's one of our all-time favorite things to eat.
Loved it!  Again.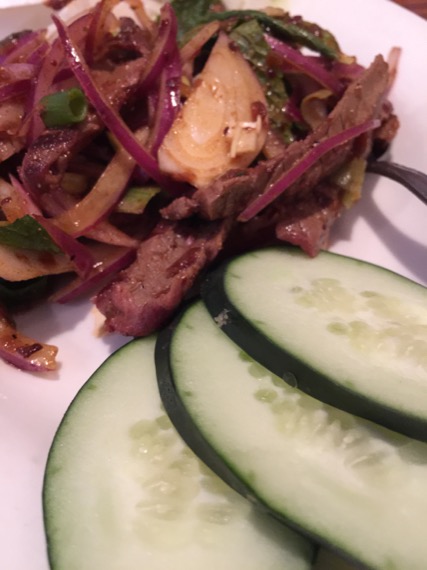 Num Tuk
Or, is it Num Tok?  Or, is it Nam Tuk … or Nam Tok?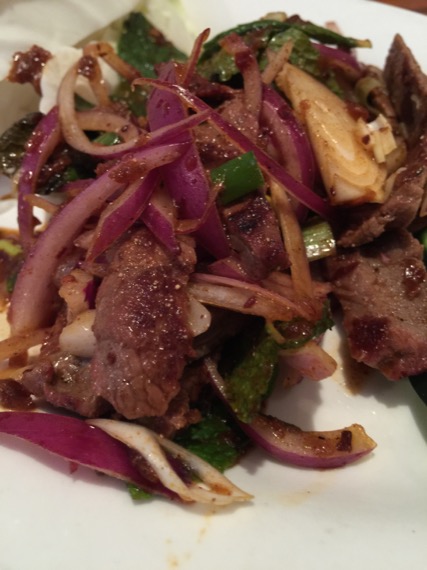 By any name, it's divine.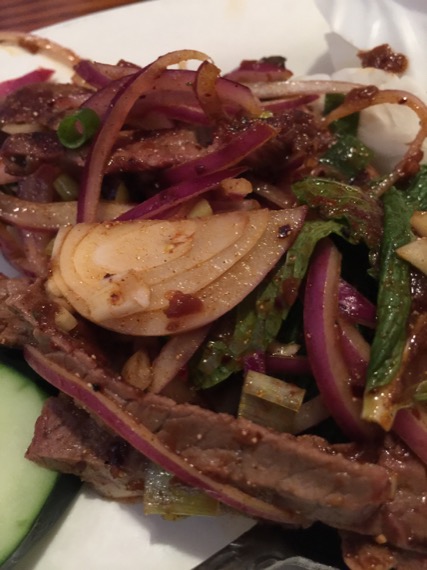 Tende slices of beef mingle with shallots, red onion, green onion slivers…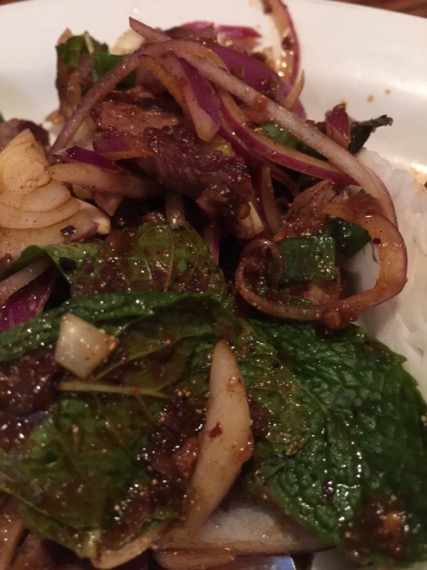 …and gorgeously fresh mint.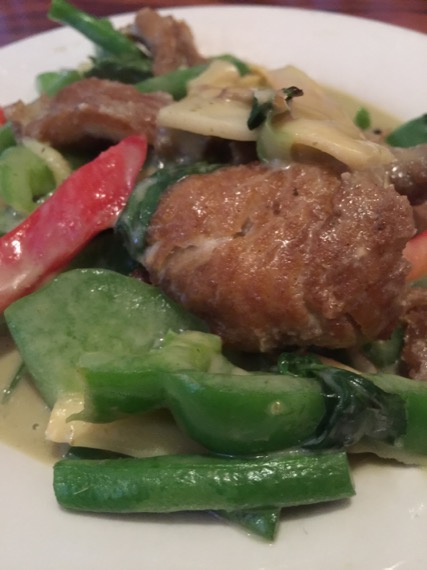 Deep Fried Catfish In Green Curry With Thai Eggplant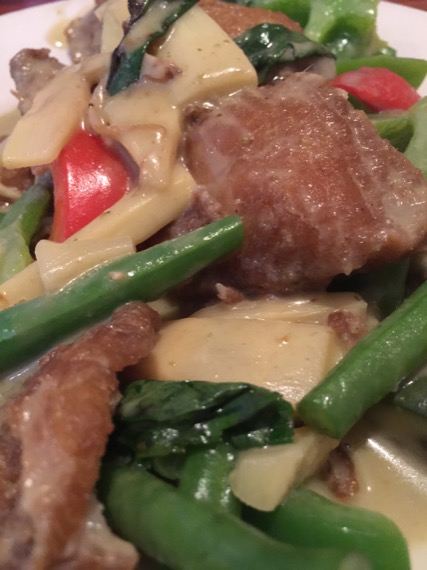 Fresh green beans, green peppers, red peppers…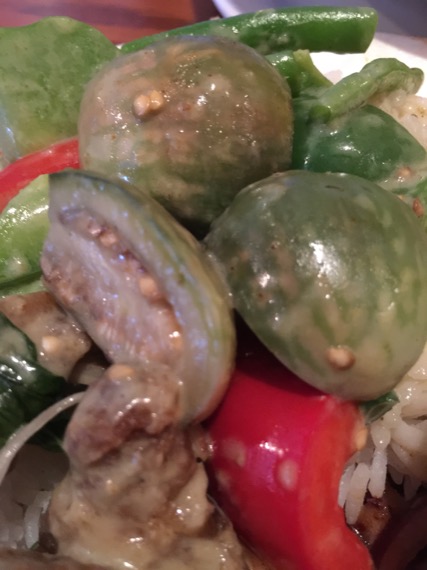 …loads of fresh basil and beautifully green Thai eggplant.
Thai Restaurant Of Norcross
(Thai Of Norcross)
6065 South Norcross-Tucker Road
Norcross, GA  30093
770 938 3883