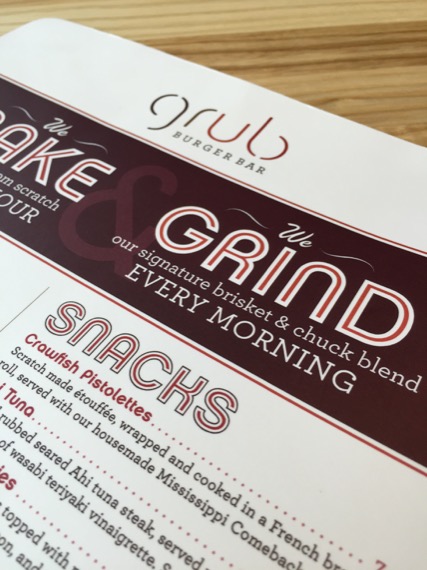 Grub Burger Bar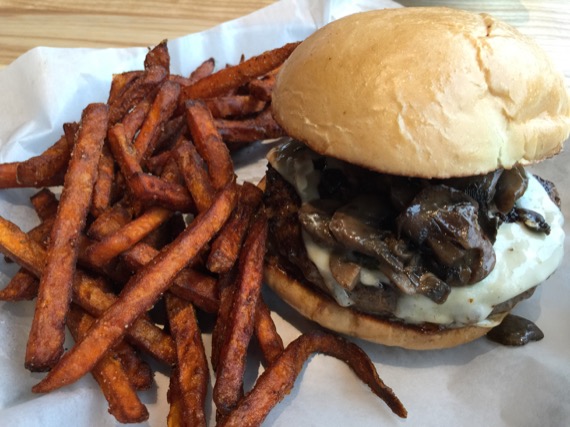 Voodoo Burger
Absinthe mushrooms top this burger along with swiss cheese and Tabasco mayo.  We immediately broke into a discussion about the possibility of a perfect grilled cheese topped with those fabulous absinthe mushrooms.  This was a good burger topped with incredibly memorable mushrooms.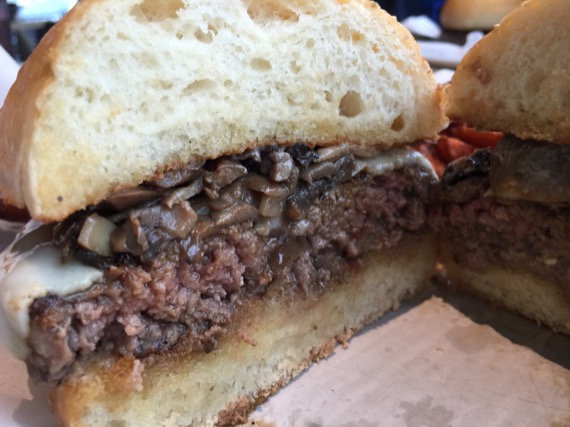 The menu states that all burgers are cooked to a juicy medium well.  But, they will cook to your preference.  We requested medium rare.  This burger was quite close to that.  Good beefy flavor, but, it was a bit too fat rich.  A meltingly tender beef patty was the result.  So, we might be willing to take the good with the bad.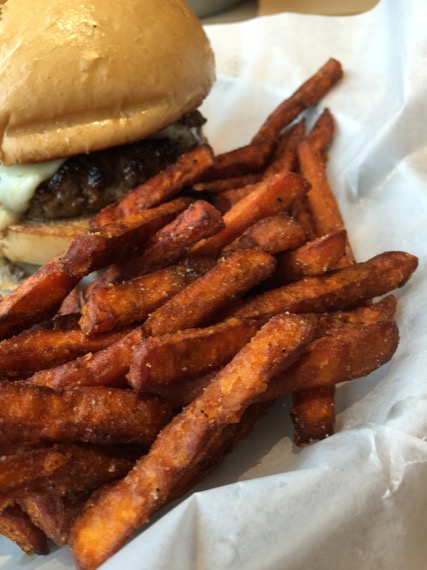 Crispy Sweet Potato Fries
Crispy outside, tender and sweet inside… that's everything a sweet potato fry should be.  But, these were very heavily salted for our taste.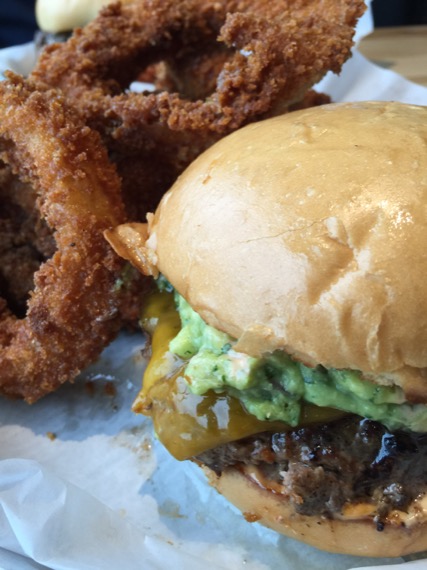 The Guacapotle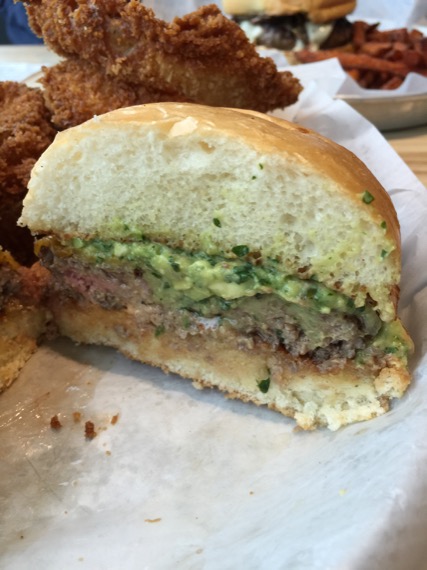 We requested medium rare for both burgers.  This one arrived to our table cooked closer to medium well.  But, that rich fat content kept the burger juicy.  Still tasty, but we would have preferred medium rare.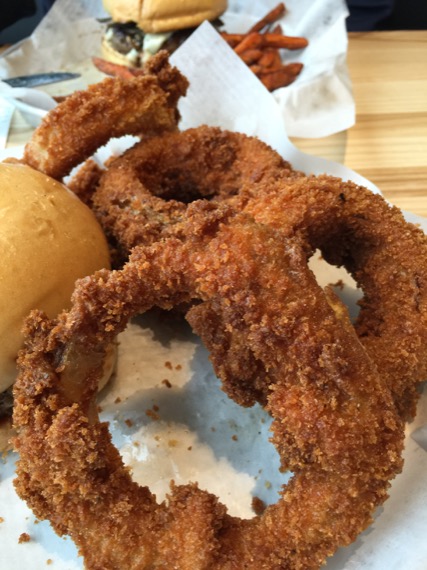 Onion Rings
Super crisp and very VERY heavily breaded, we'll be sticking to the sweet potato fries on our next visit.  This was breading overkill.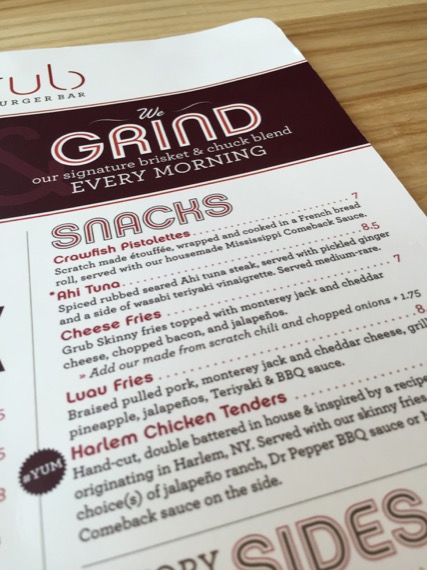 Crawfish Pistolettes… that will surely tempt a return visit.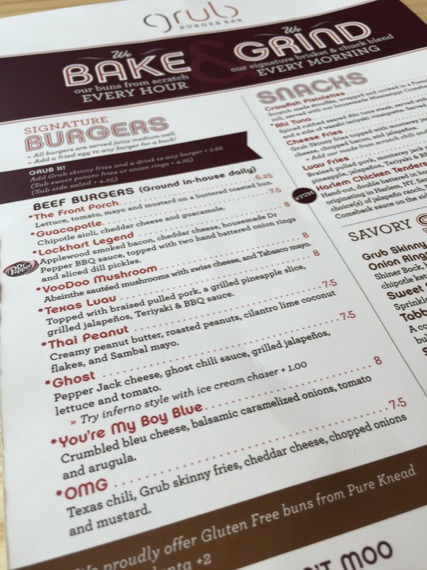 Ghost Burger…. maybe next time, too.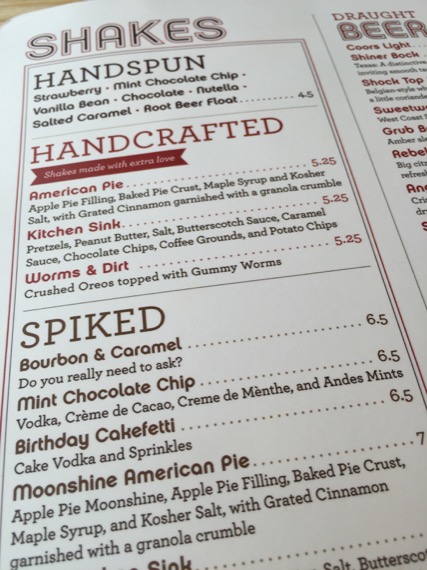 We had to flip a coin to decide between the Bourbon & Caramel and the Nutella milkshake.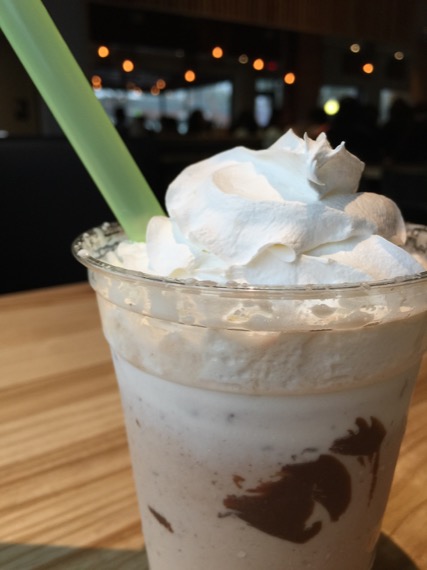 Nutella won.  This was a very fluffy shake with loads of whipped cream.  We'd guess that it was at least 50 percent whipped cream.  And, it was still quite tasty.  But, that's just too much whipped cream for both of us.  Hopefully, this was a fluke.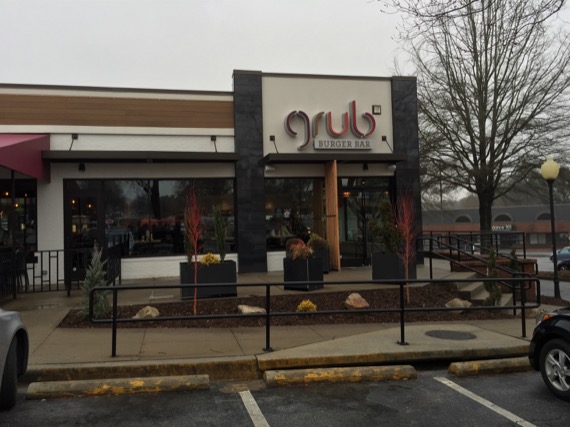 Grub Burger Bar
2470 Briarcliff Road
Suite 47
Atlanta, GA  30329
678 254 0930