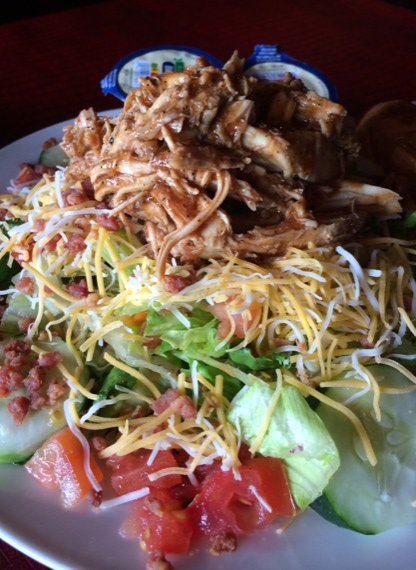 Pulled Chicken Salad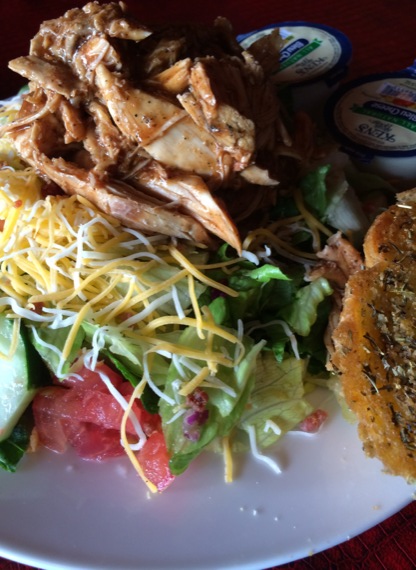 Smoky chicken tops this salad of lettuce, tomatoes, cucumbers, shredded cheese, and bacon.  Nothing fancy, Rusty Nail fits the bill when you're in need of a quick and easy place to stop for a hearty lunch.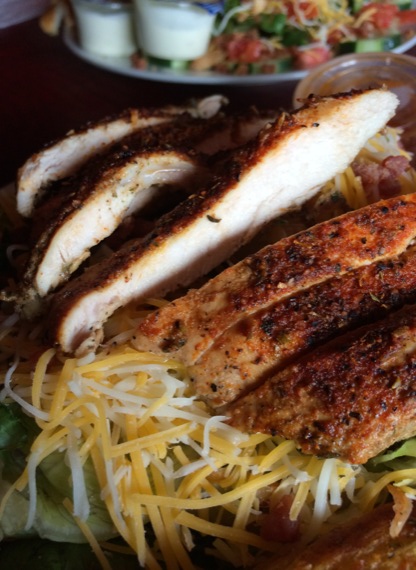 Cajun Chicken Salad
Same salad, this time it's topped with a tender chicken breast dusted with a gentle touch of spice.  All of the dressings are packaged.  Except for the Rusty Nail house dressing.  It's a retro Catalina-esque type of dressing that's dotted with bleu cheese.
The Rusty Nail
2900 Buford Highway NE
Atlanta, GA 30329
404 634 6306