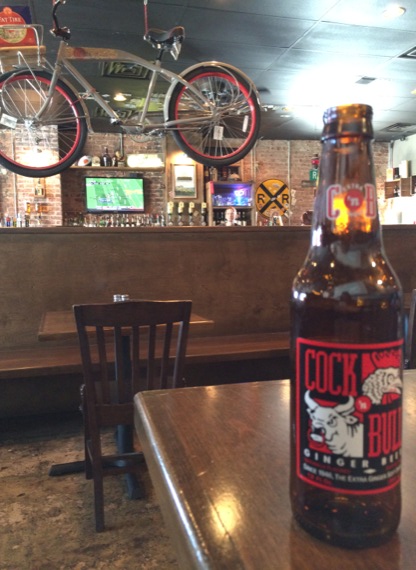 Moscow Mule Time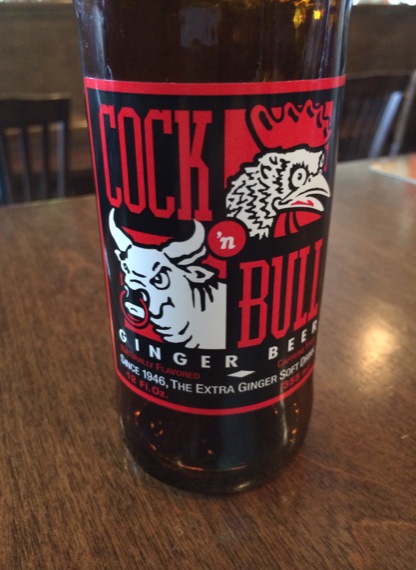 Cock 'n Bull Ginger Beer Moscow Mule
Love, love, Love! …this ginger beer!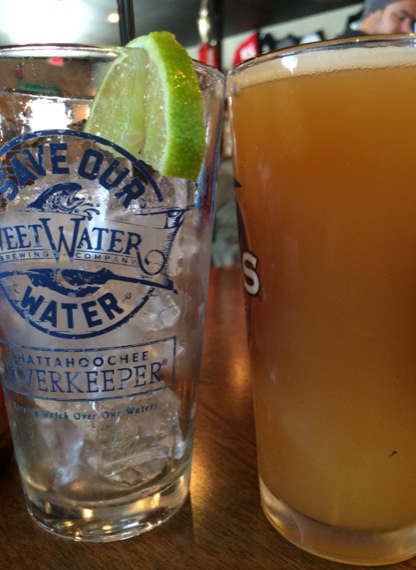 Lonerider Shotgun Betty Hefeweizen
The pint glass, lime slices, vodka and ice wait patiently for the Cock 'n Bull ginger beer.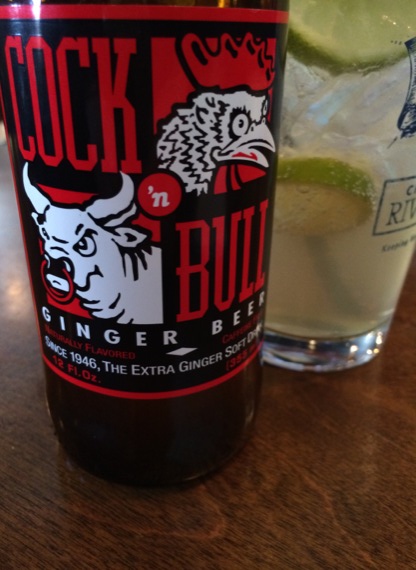 Fresh with a nice spicy bite, this ginger beer makes a lovely cocktail.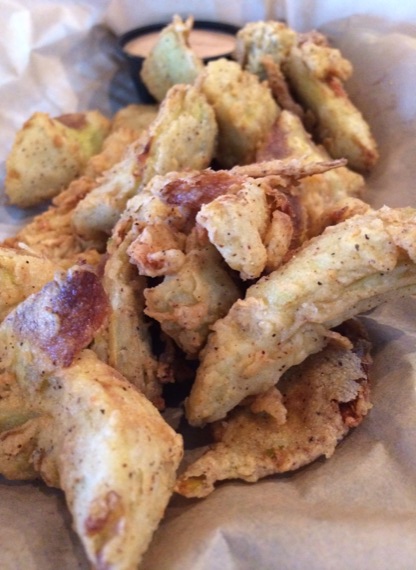 Fried Artichoke Hearts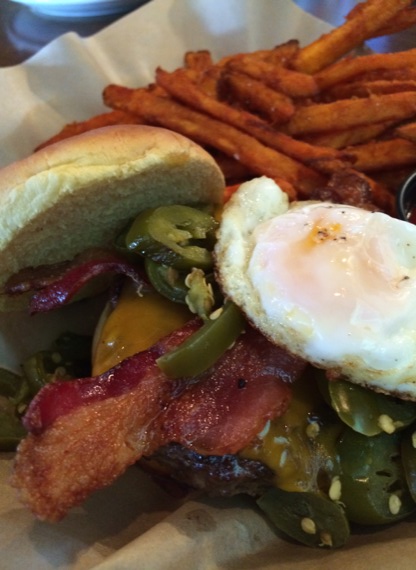 Build Your Own Burger
We topped  this burger with cheddar, bacon, jalapeños, and a fried egg.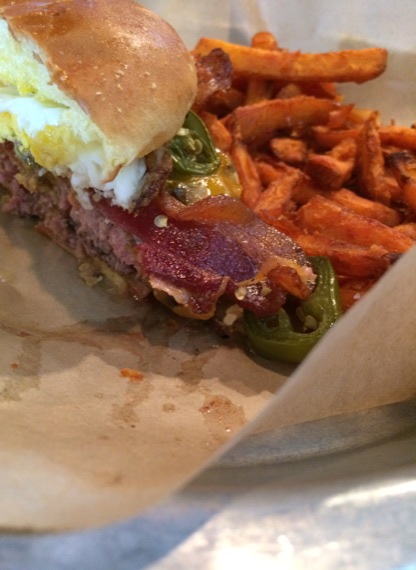 Halvsies
(Half of the burger and half of the fries)
After the very generous order of fried artichoke hearts, we had to share this beautifully cooked to blushing pink medium burger.  That's a half pound Angus beef burger up there with that mountain (half mountain) of sweet potato fries.
The Local No. 7
2316 Main Street
Suite A
Tucker, GA 30084
770 674 1782