Perfectly Spiced Cold Zucchini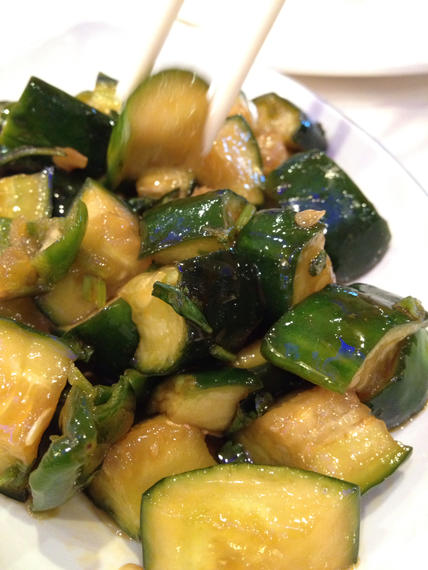 Now, you see it.  Now, you don't.
We ate these tasty nibbles at light speed.  This was an ideal dish to wake up our appetites.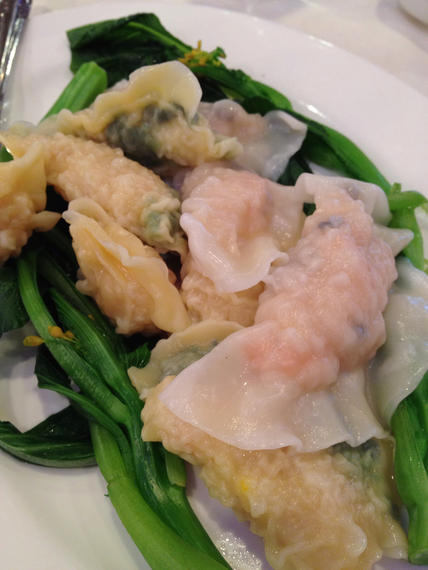 Dumplings, 3 Kinds
We could have eagerly made a meal out of these.  Each one was bursting with the sweet essence of the sea.  While they were all delicious, we both independently chose the shrimp and mushroom combination as our favorite.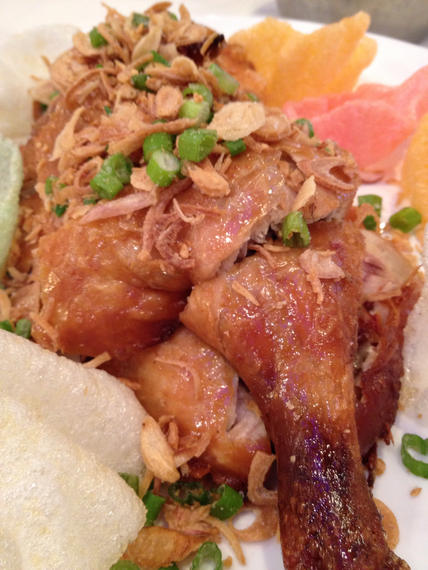 Crispy Garlic Chicken
In a word, divine.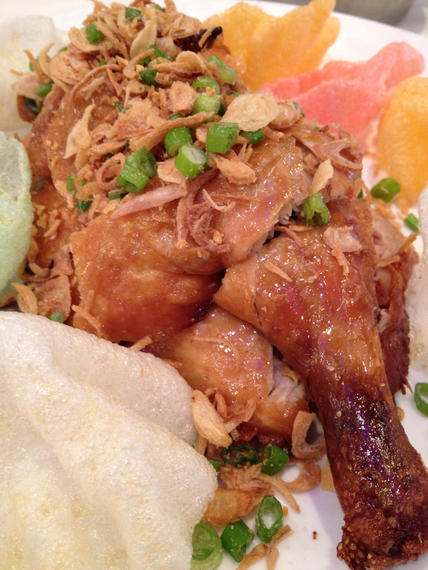 Hidden under a pile of crispy deep fried garlic mixed with green onion,  this golden crusted beauty was crispy on the outside and melt-in-your-mouth tender on the inside.  We'd love to make a meal of this every day of the week.  And, since we crazily ordered a whole chicken, we can!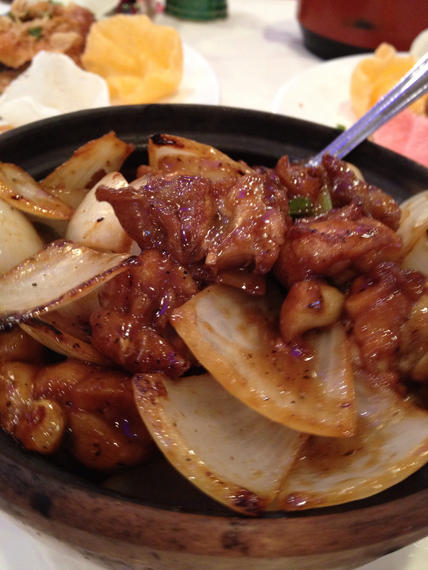 Frog Legs With Black Bean Sauce
This was the perfect dish to finish the meal.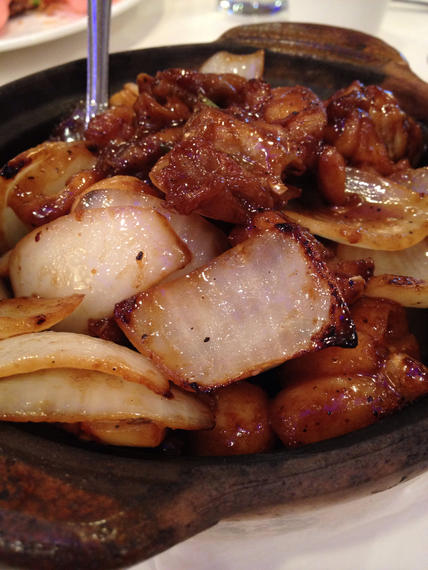 We've eaten almost this exact same dish in NYC.  Was it better in NYC?  Well, that wouldn't be fair to say.  We may have been blinded by the bright lights of a big city.  But, this was one fine dish ….or casserole.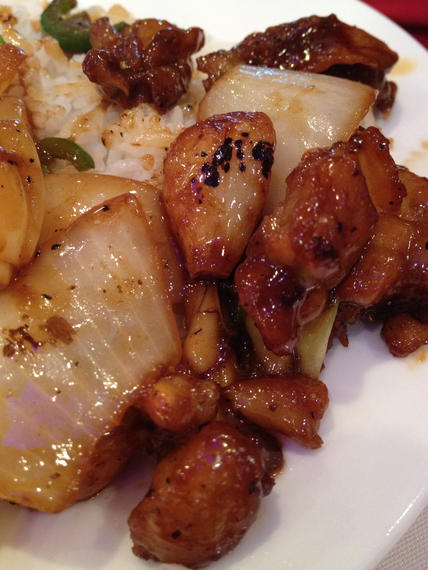 Look at that garlic.
Just look at those charred bites of whole garlic cloves mingling in there with chunks of onion and tender bites of delicate white frog meat.  So rich, savory, and salty, the sweetness of the onion helps to round out that salty richness.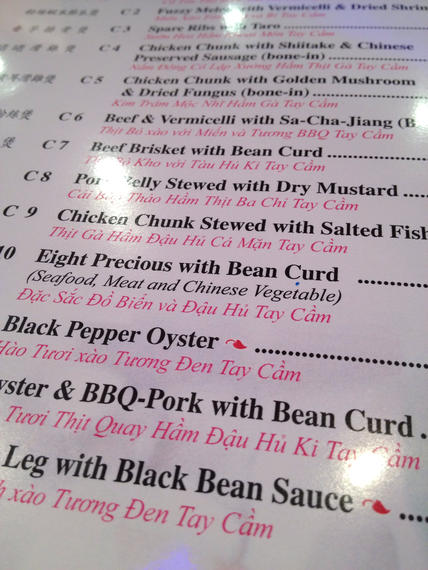 A Peek At The Menu
Next time, black pepper oyster.
For More on Golden House, check out:  Chow Down Atlanta & The Blissful Glutton
Golden House
1600 Pleasant Hill Road
Duluth, GA 30096
770 921 2228