Southern Smoq BBQ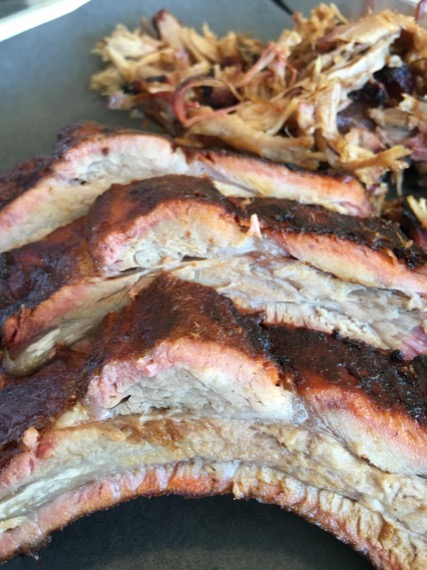 Ribs & Pulled Pork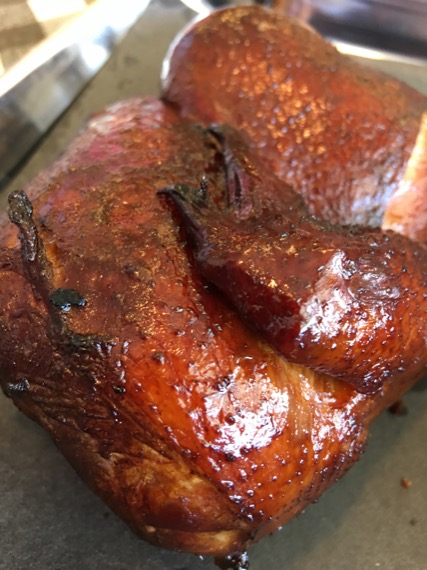 Smoked 1/2 Chicken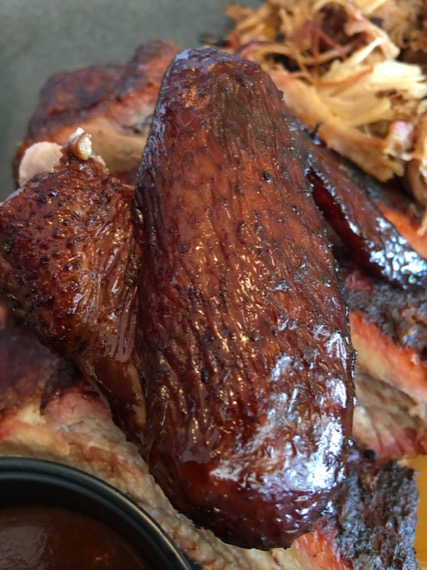 Smoky, delicious…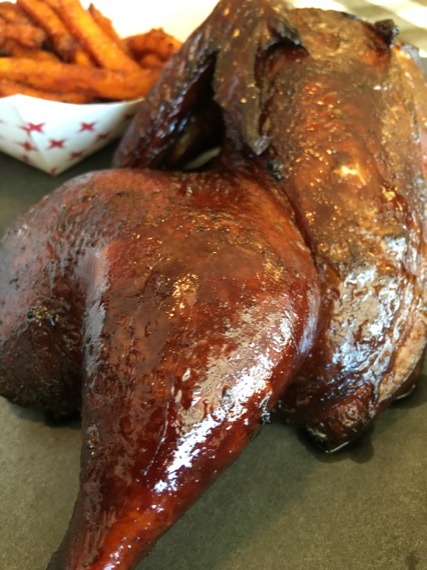 Gorgeously smoky, lacquered exterior, perfectly tender inside…
This tastes even better than it looks.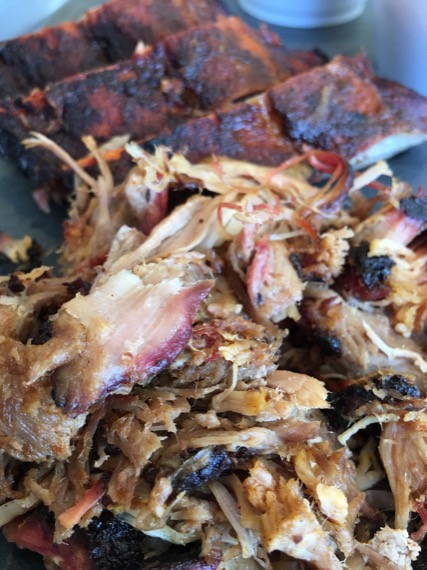 Pulled Pork
This was more smoky, tender goodness.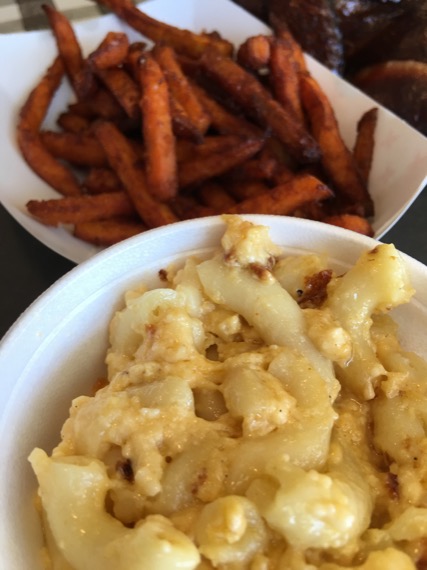 Sweet Potato Fries And Mac & Cheese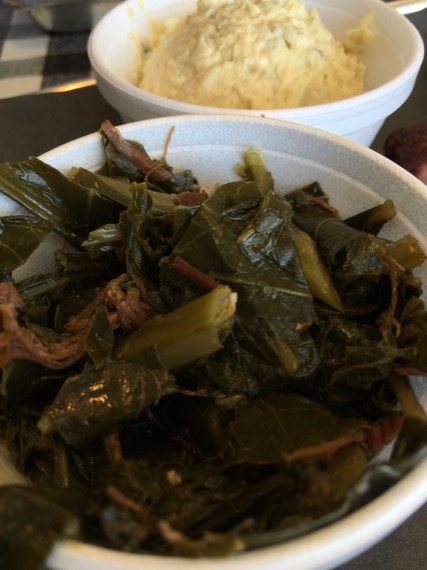 Collard Greens & Potato Salad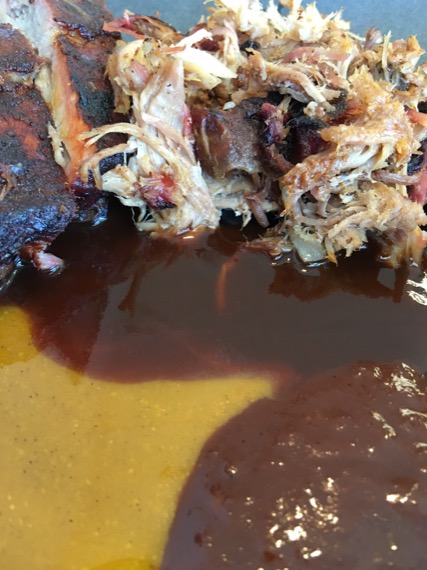 Multiple Sauces?  Check.
There are four sauces on the table.
And…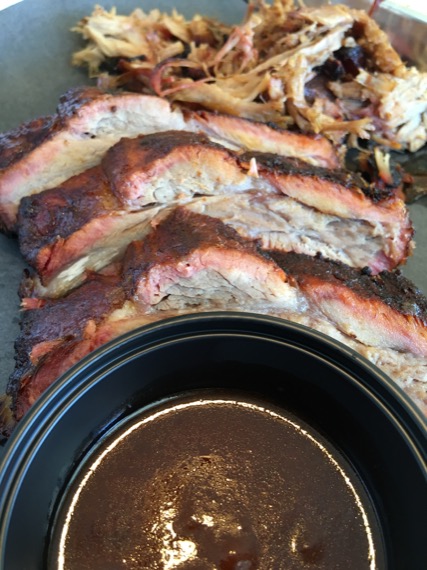 The Spicy Sauce
(Be sure to ask for some of their spicy sauce, too.)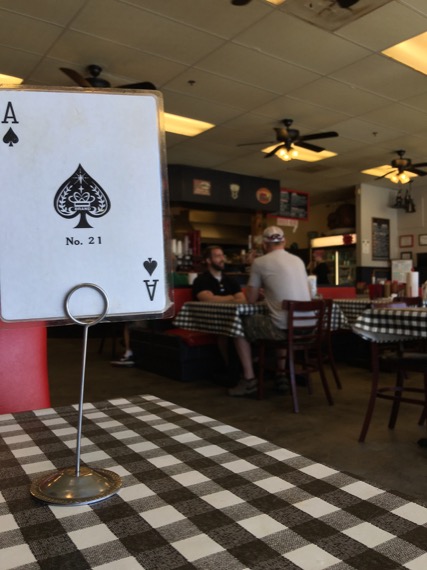 The chicken and ribs were worth the long drive… and then some.  The very next time that we have a little time to kill, we'll be back.
Southern Smoq BBQ
7380 Spout Springs Road
Suite 450
Flowery Branch, GA  30542
770 965 3900