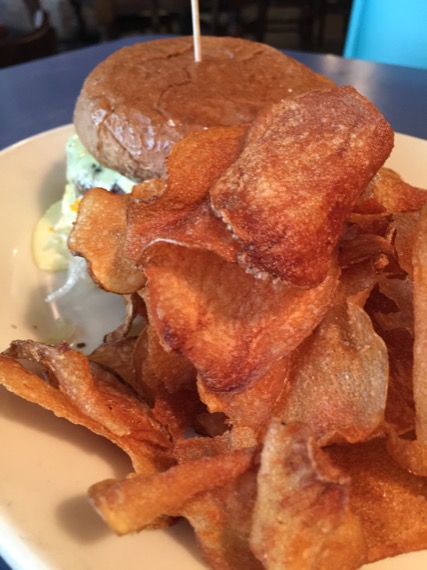 The Brickery Chips
Since we like to be brief.  Let's be.  It's all about these chips.  We'll be back for these super brittle, dark golden brown chips.  And, that return visit will be soon.
Period.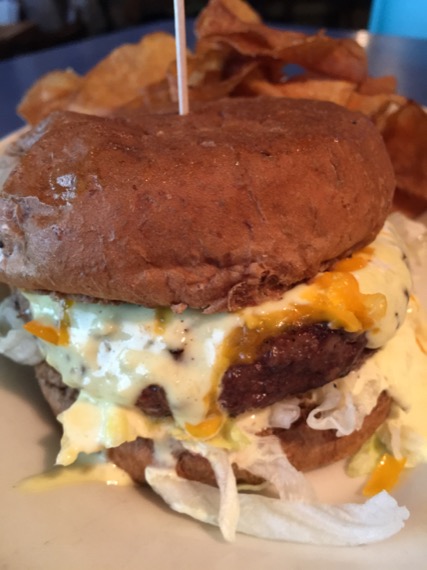 The Caesar Burger
We would have liked a bit less sauce and much more lettuce.  And, if we're being picky, we'd prefer romaine.  Since they're calling this a Caesar (Salad) burger, romaine makes sense…  right?  This was a saucy hot mess.  Admittedly, it was a tasty mess.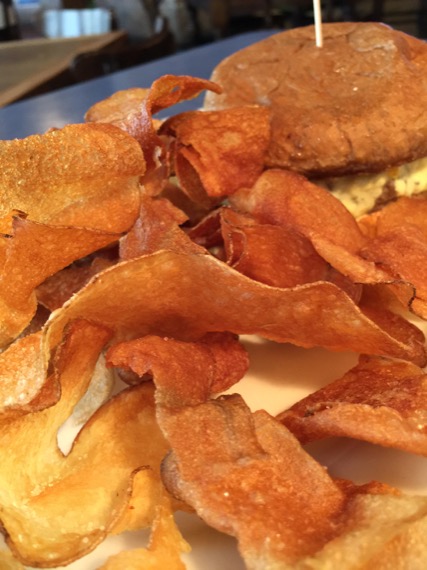 With these chips to devour, the burger was playing second fiddle, anyway.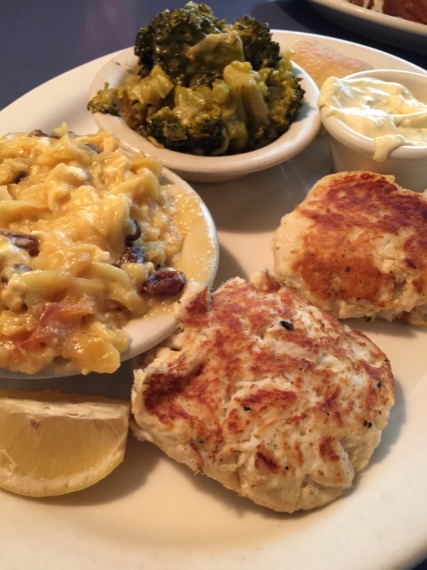 Crabcakes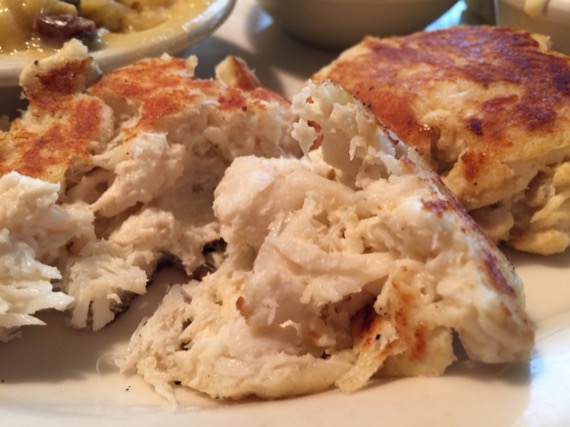 These might not be the prettiest crab cakes that we've ever eaten.  But, they're seriously loaded with fresh, sweet crab.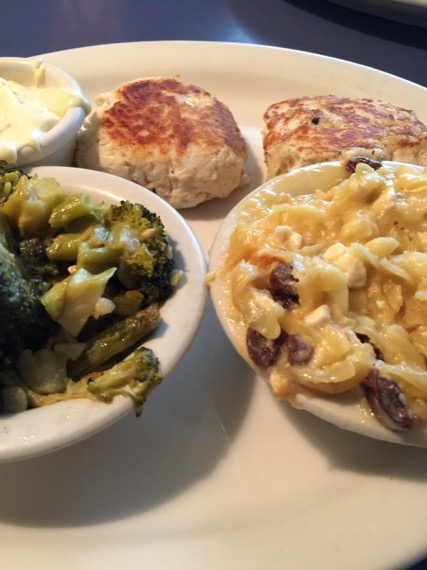 Broccoli & Sweet Kugel
On the right, that's incredibly rich, buttery dessert kugel.  Yeah, we'll be back for some more of that home-style comfort kugel.  We know this wasn't our first visit to the Brickery.  We have vague memories of a visit from a few years ago.  But, make no mistake, we won't forget about The Brickery this time around.
The Brickery Grill & Bar
6125 Roswell Road
Sandy Springs, GA  30328
404 843 8002