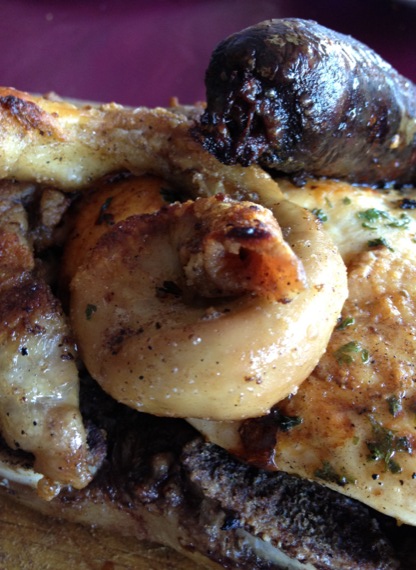 Parillada Del Plato
Chinchulín, Morcilla, Molleja, Tira de Asado, Vacio, Chorizo, Pechuga de Pollo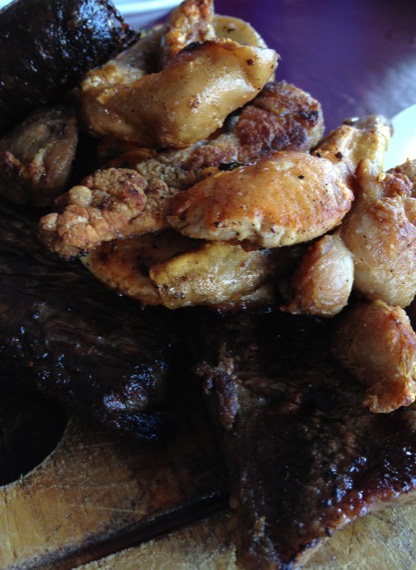 That's chitterlings, blood sausage, sweet breads, skirt steak, flank steak, sausage and grilled chicken breast.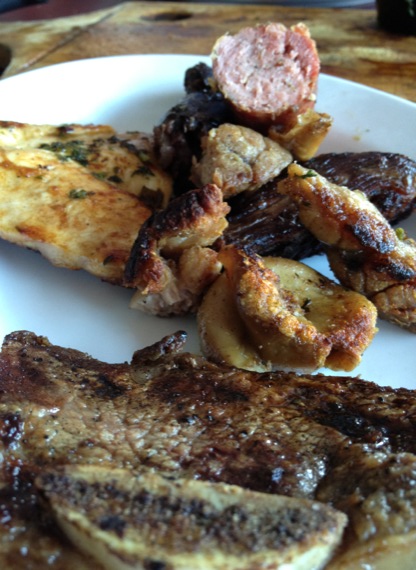 Half Of The Platter For 1
Even cut in half, this is a seriously large platter of assorted meats.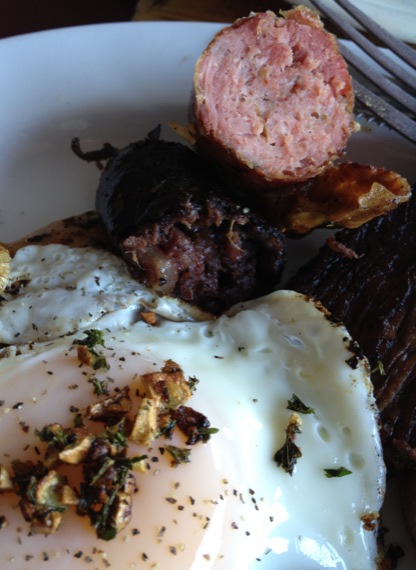 AND…
This mountain of food comes with a side item of your choice.  We chose two pan-fried eggs.  Why not?  Can you think of a better way to top off this protein extravaganza?  Those yummy little fried garlic tidbits were leftover from the platter of garlic fries (below).  The morcilla was a favorite for both of us.  It was perfectly cooked.  Crispy on the outside with a creamy, custardy center, we'd make another trip to Sabores del Plata just for another taste of this blood sausage. It was that good.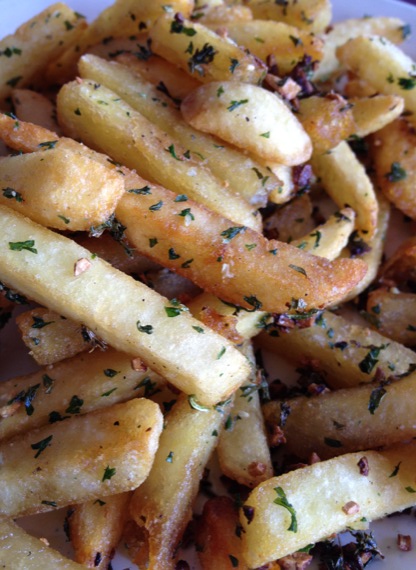 Another Mountain
This time super crispy fries topped with fried garlic and parsley.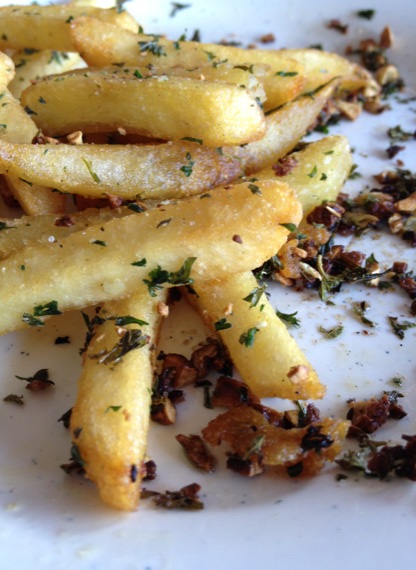 Those crispy garlic bits were divine.  We'd both be happy to live on these.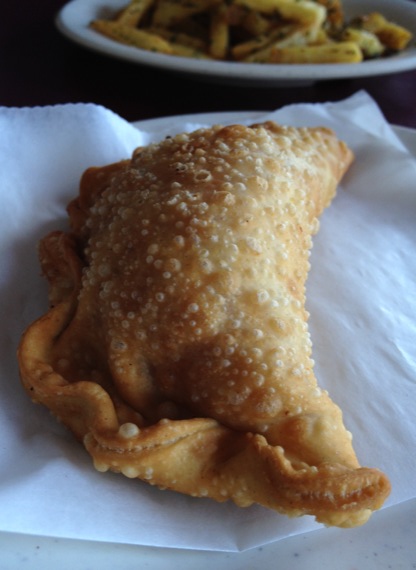 Ham & Cheese Empanadas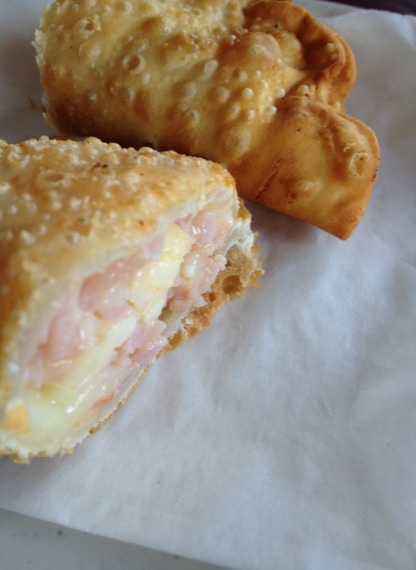 Very generously stuffed with cheese and ham, this could almost be a meal.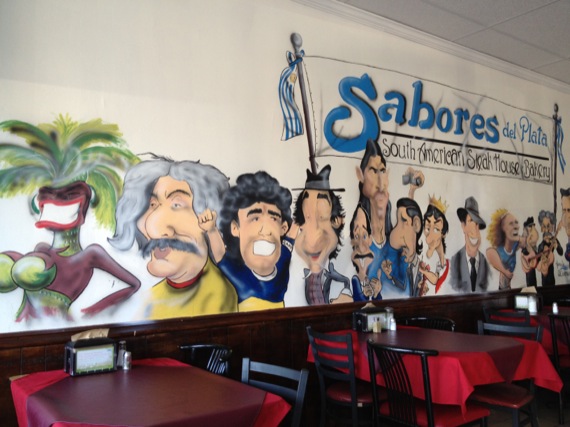 And, who doesn't love a good mural?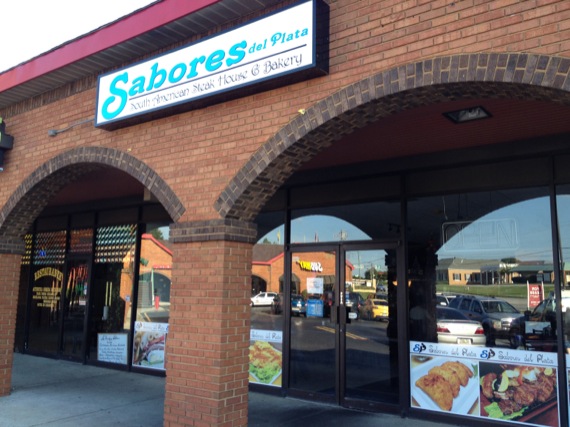 Sabores del Plata
6200 Buford Highway
Norcross, GA 30071
678 743 4671