Redland's Grill
(previously J Alexander's)
Here, old favorites live on under a new name (mid 2015).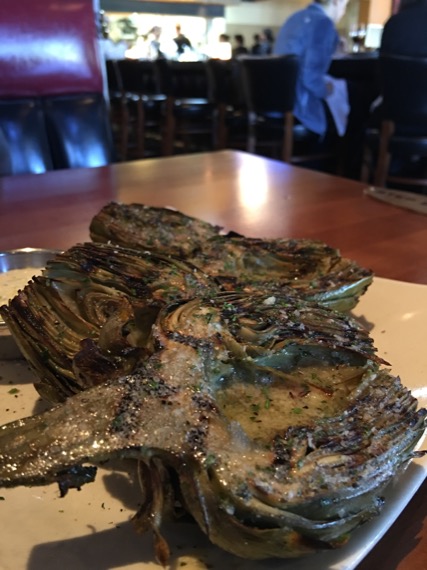 Grilled Artichokes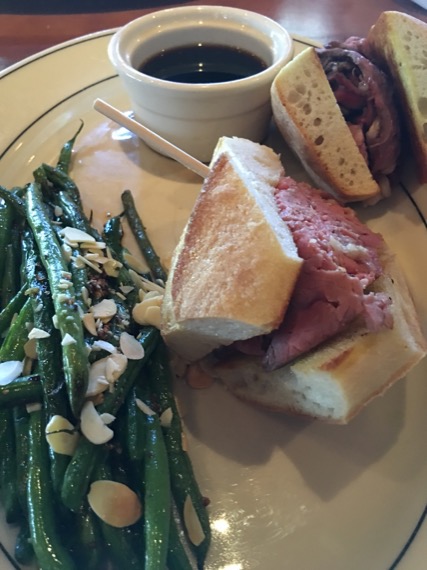 French Dip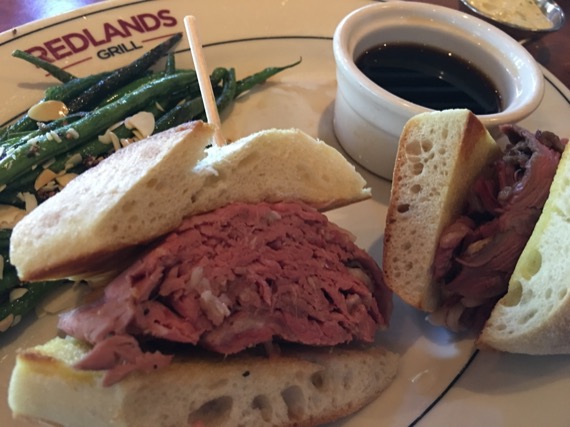 Thin slices of gorgeously cooked prime rib make this a nostalgic, crave-worthy dish for us.  We'll never tire of it.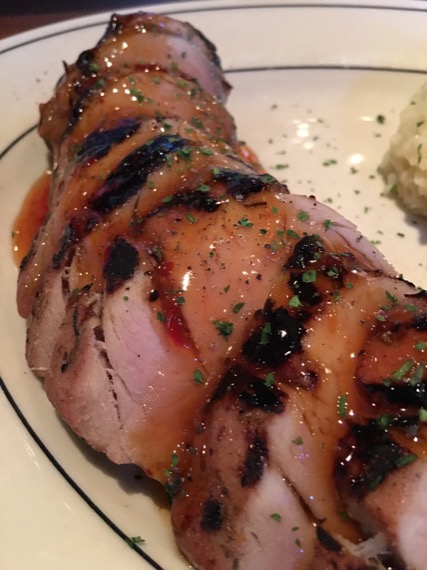 Grilled Pork Tenderloin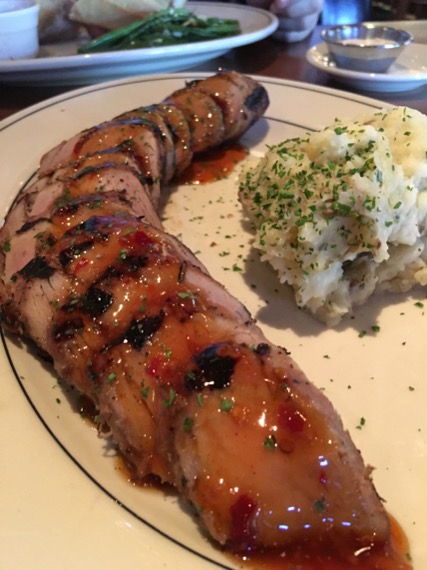 It would be an understatement to say the portion sizes are generous.
Even with the new name (re-named circa mid-2015), it feels like old times.
Redlands Grill
5245 Peachtree Parkway
Norcross, GA  30092
770 263 9755