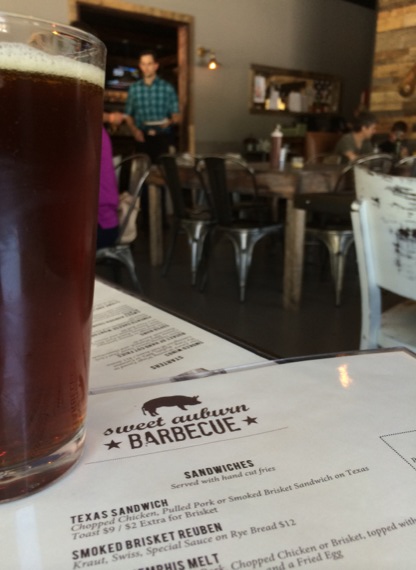 Sweet Auburn Barbecue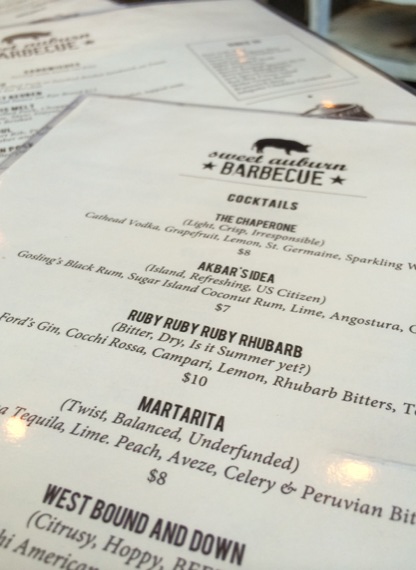 Cocktails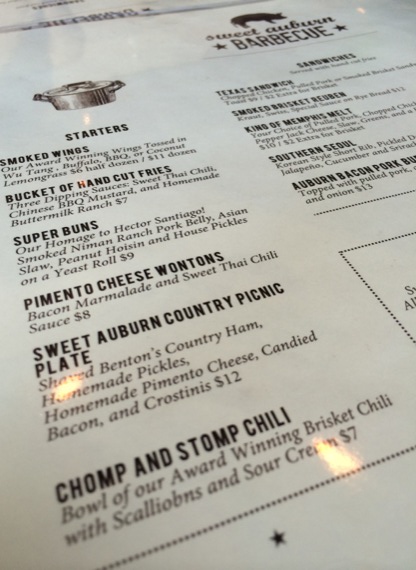 Starters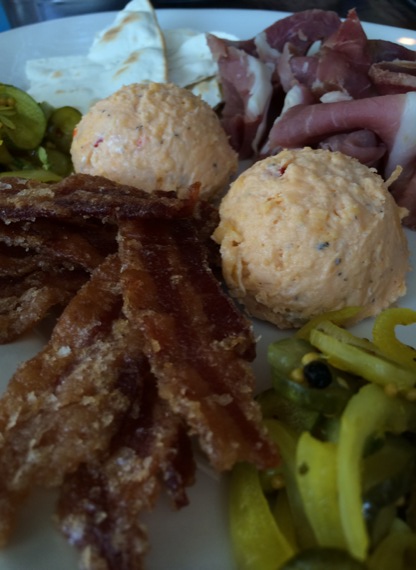 Sweet Auburn Country Picnic Plate
If you start here, you'll never be able to finish the rest of your meal.  This very generous plate of candied bacon, pimento cheese, and Benton's country ham served with two mounds of homemade pickles could easily be a meal… or two.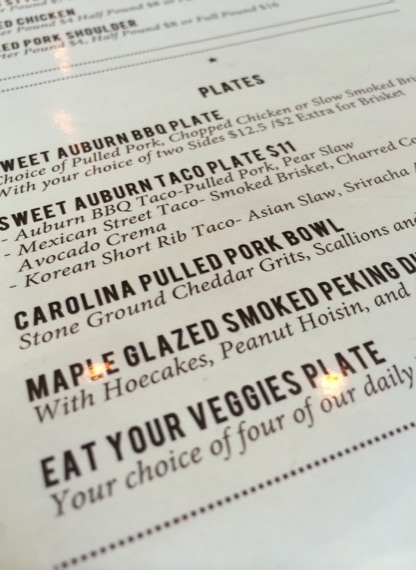 Plates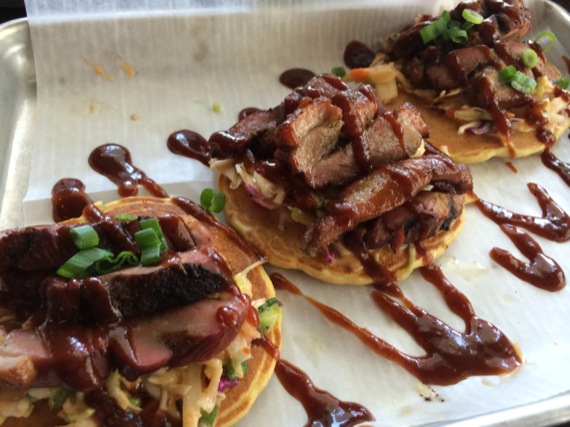 Maple Glazed Smoked Peking Duck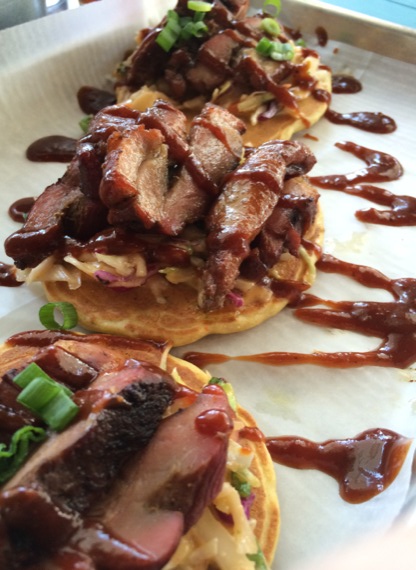 Beautifully smoked, maple added a touch of sweetness to each perfectly tender, smoky bite of duck.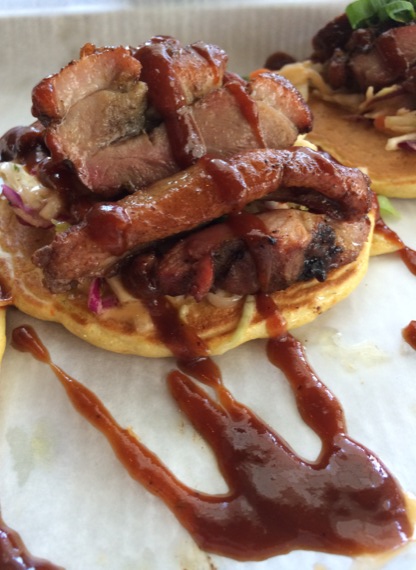 More, please.  We're pretty sure we could eat this every day of the week.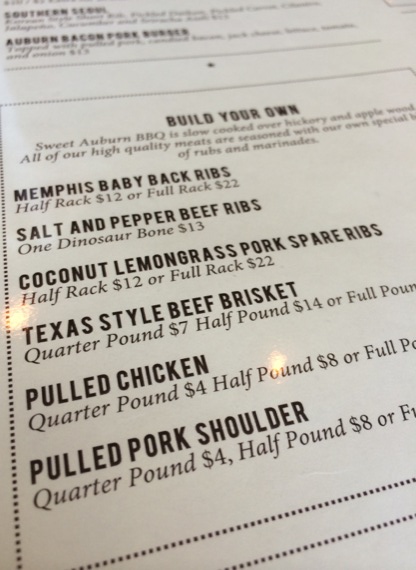 Build Your Own Meal…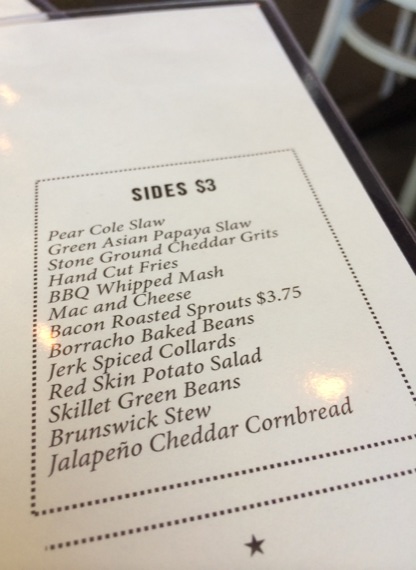 With The Side Of Your Choice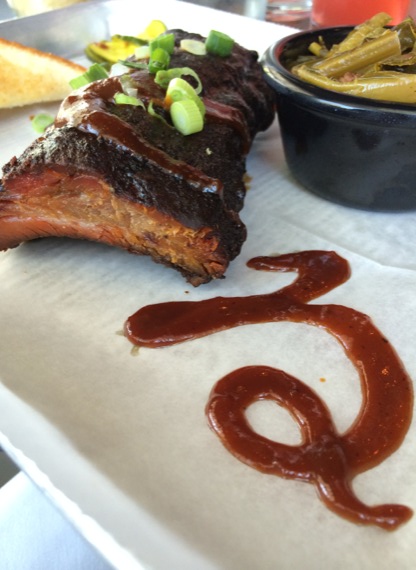 Memphis Baby Back Ribs With Jamaican Jerk Spiced Collards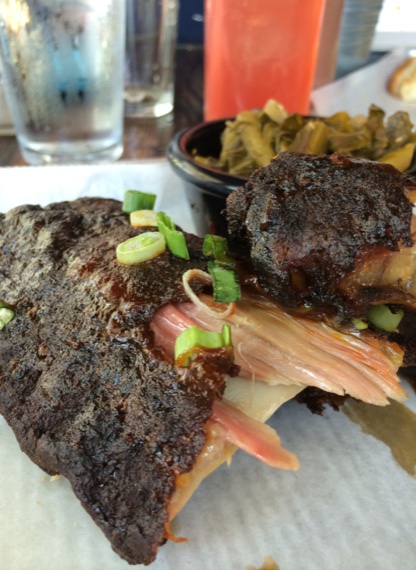 This was another plate of smoky, delicious meat.  This time it was a generous portion of baby back pork ribs rubbed with Memphis style spices.  And, those jerk spiced collards still managed to grab our interest.  They were alive with a bright flash of vinegar and a hefty dose of spice.  Loved them!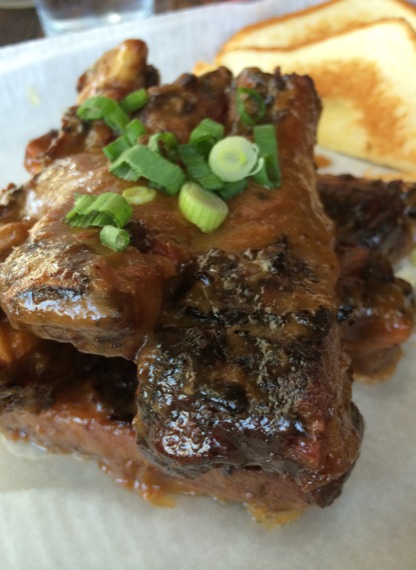 Coconut Lemongrass Pork Spare Ribs
Even though it was a little bit on the salty side, this was a serious favorite for one of us.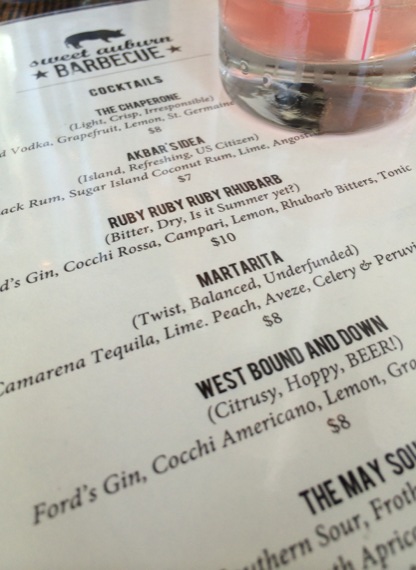 We were hooked at the first sip of Ruby Ruby Rhubarb.
There are a lot of big flavors to be had at Sweet Auburn.  Match them wisely and you'll be rewarded.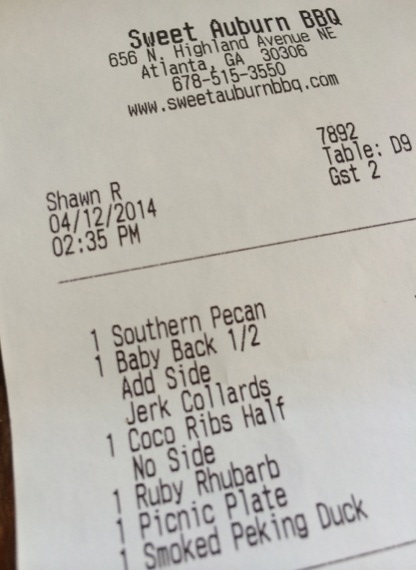 Super friendly service, too!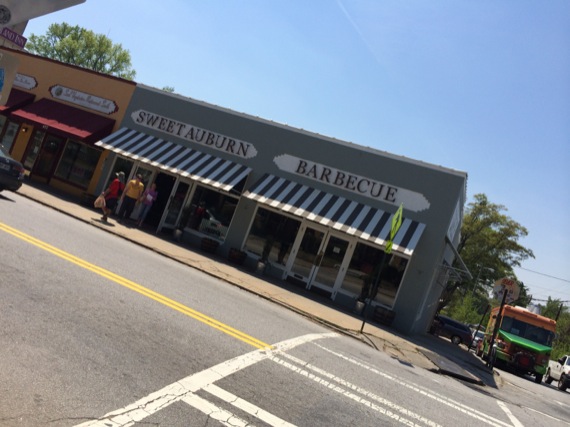 Sweet Auburn Barbecue
(Sweet Auburn BBQ)
656 North Highland Avenue NE
Atlanta, GA 30306
678 515 3550