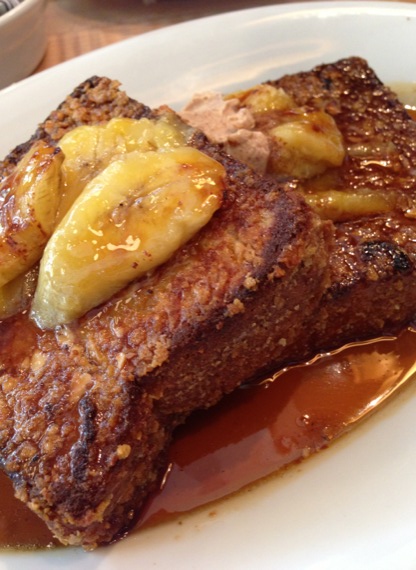 Hazelnut-Crusted French Toast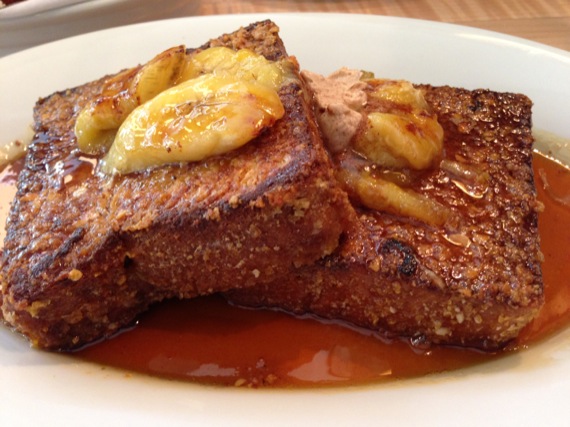 With Roasted Bananas, Maple Syrup & Spiced Butter
So, lets just start by saying that the eater of this dish is not a fan of sugary breakfasts & brunches.  On top of that, he was already stuffed from the pastry basket.  Yet, the first words out of his mouth were something to the effect of, "Oh my god, this is so good."  Both slices of french toast were very generously crusted with toasty hazelnuts.
Hazelnuts and maple syrup, they're a marriage made in heaven.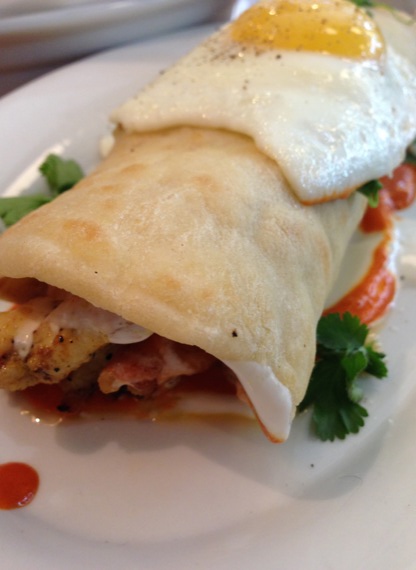 Chicken Breakfast Laffa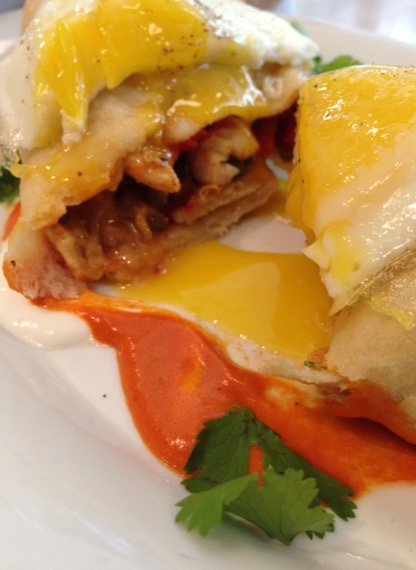 On the other side of the brunch food spectrum, we have this savory chicken laffa.  Top a wrap filled with chicken, charred eggplant, red pepper and lentils with one sunny side up egg.  The generous swirl of harissa and yogurt aren't just garnish.  With the bite of freshness from the cilantro leaves, all of the flavors come together.  It's a comfort food feast for your eyes and your belly.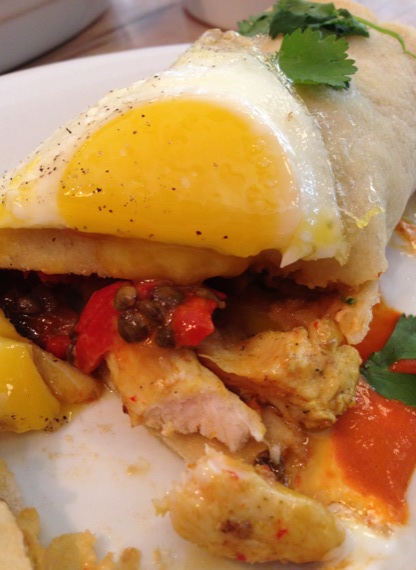 If you're a savory brunch food person, this dish is for you.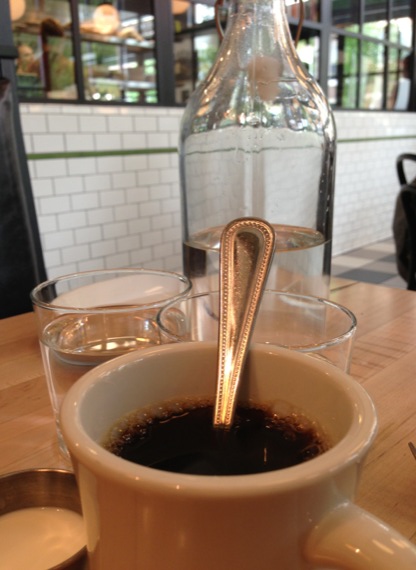 A great cup of coffee makes it all better.
The General Muir
1540 Avenue Place
B-230
Atlanta, GA 30329
678 927 9131