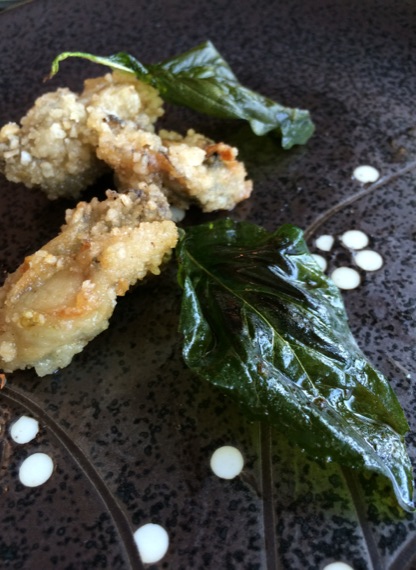 Fried Basil & Oysters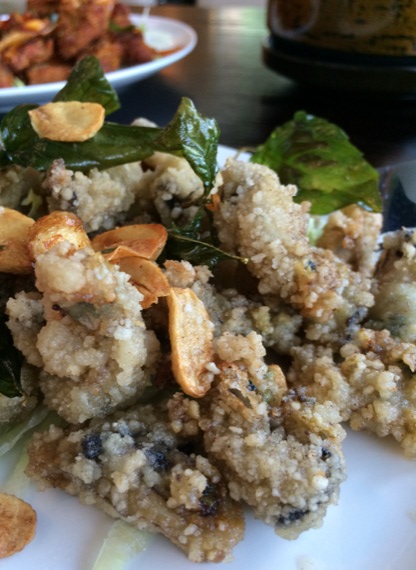 Crispy fried oysters bursting with sweetness, brittle basil and golden brown slivers of garlic, we both loved every bite.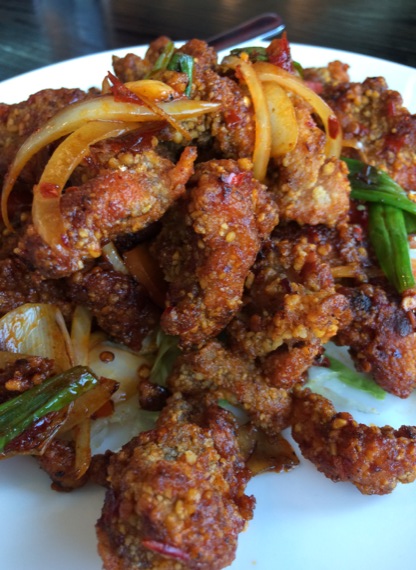 Spicy Chicken With Sichuan Sauce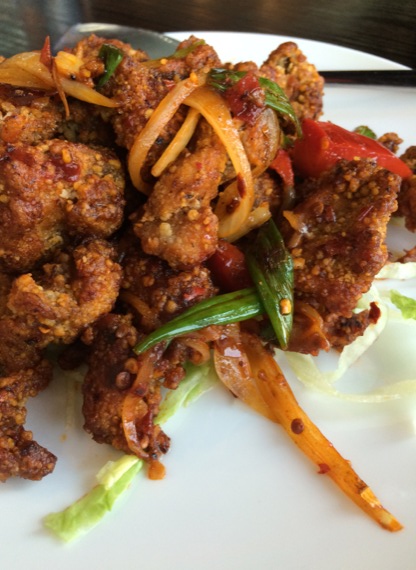 Equally delicious, generously breaded chicken pieces were crisp, spicy and full of flavor.  Onions, scallions, red pepper, red pepper flakes, garlic and other spices kept us very happy from the first bite to the last.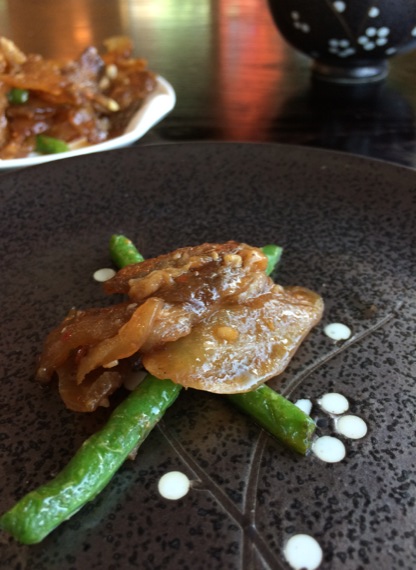 Beef Tendon & Green Beans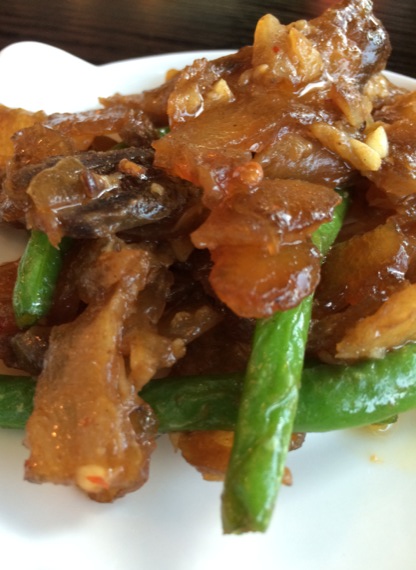 Slivers of tender beef  tendon and green beans in sesame oil seasoned with red pepper flakes and chunks of spicy raw garlic started our meal.  With a great start like this, we knew good things were sure to follow.  And, they most certainly did.
TJ House Asian Cuisine
3780 Old Norcross Road
Suite 113
Duluth, GA 30096
470 545 0431