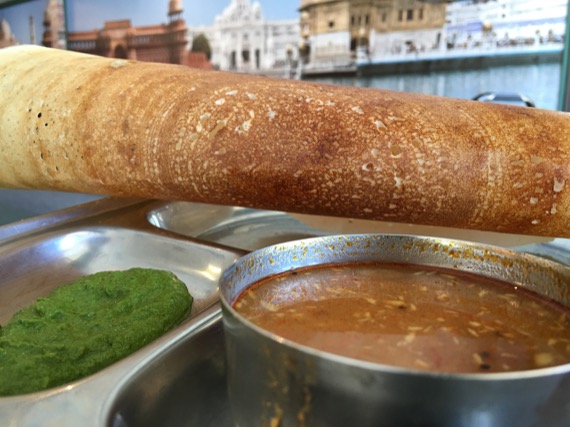 Chaska Street Food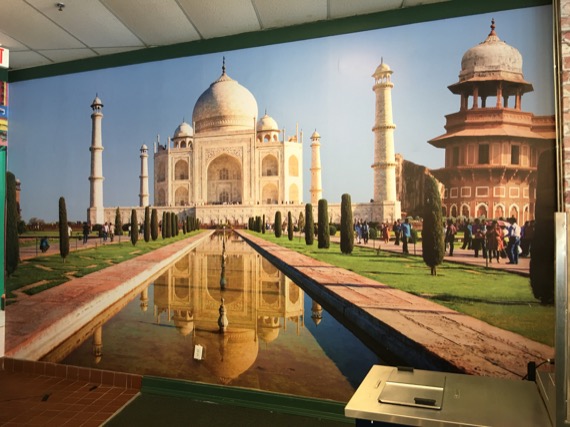 Huge Murals…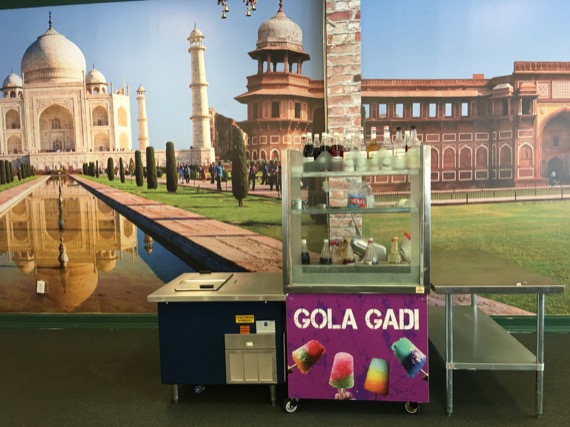 …And, Food Carts Decorate The Space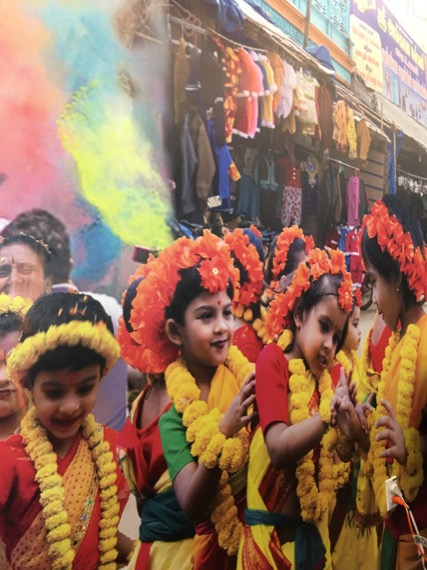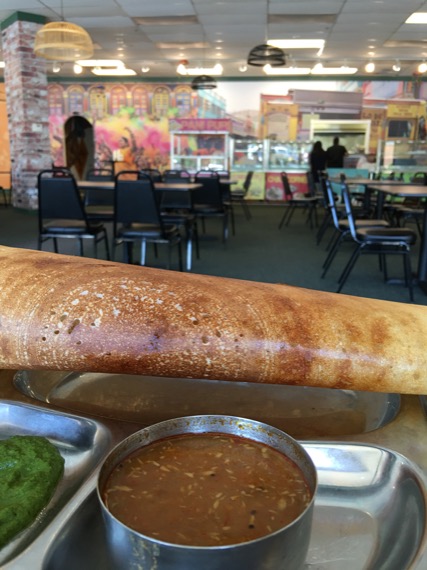 Plain Dosa
(With Sambar (or, Sambhar) And Cilantro Chutney)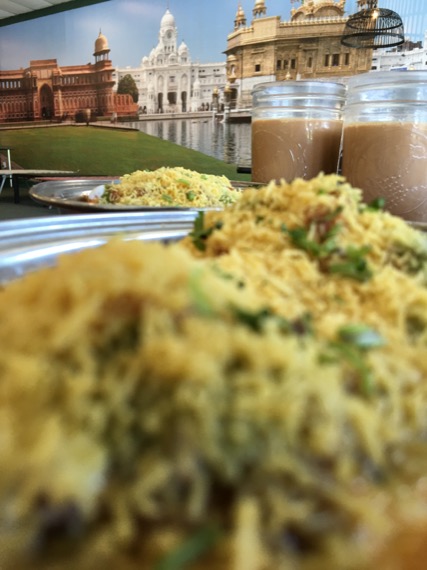 Samosa Chat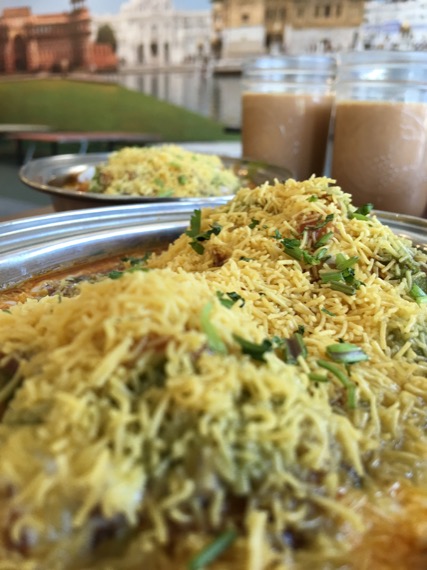 All of the flavors you crave from this dish are present.  But, the spices lean a bit to the mild side.  These moderately spiced versions of the dish allow you to taste all of the individual elements.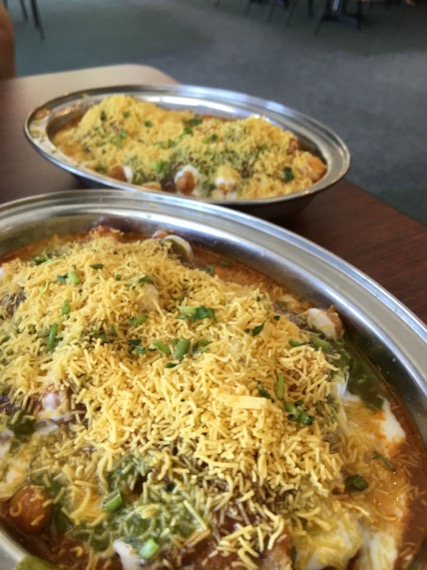 Incredibly generous serving sizes put a stop to our exploration of the menu on this visit.  On our next visit, we plan to arrive on the verge of starving.  We're eager to explore the rest of their menu.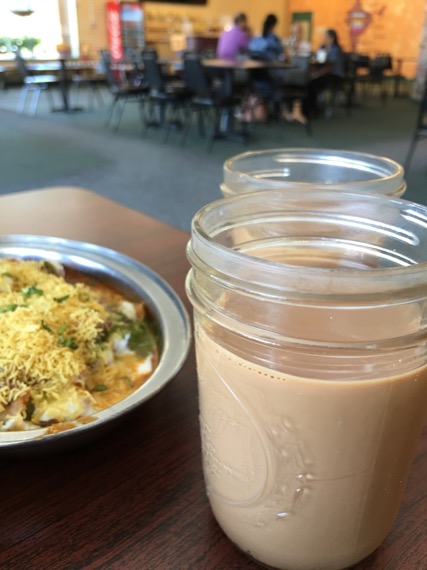 Masala Chai
The masala chai was a touch too creamy for our taste.  Still, the tea was lovely.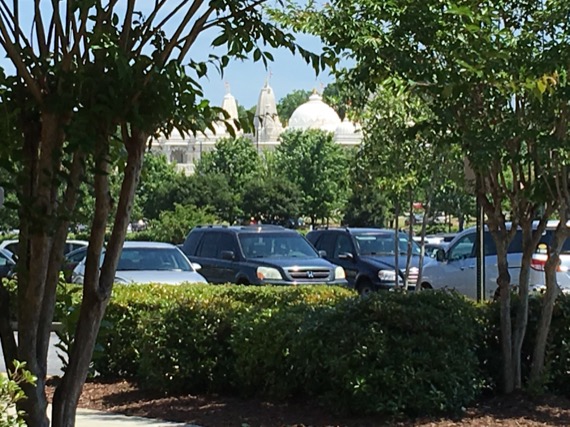 The BAPS Shri Swaminarayan Mandir in the distance makes a unique view.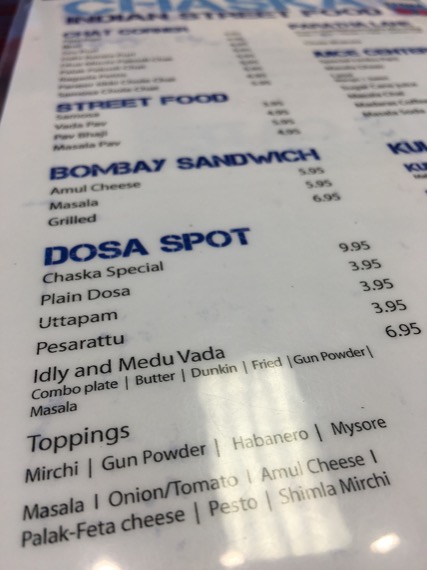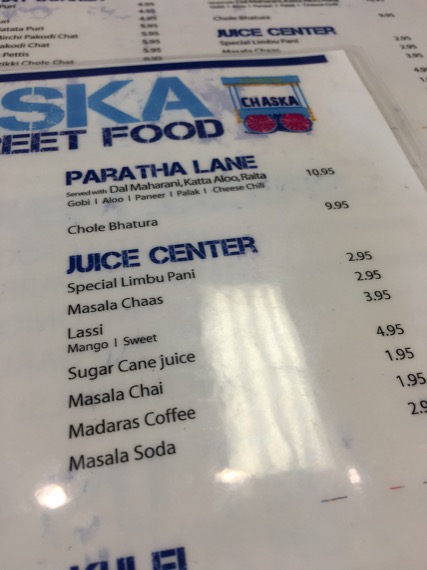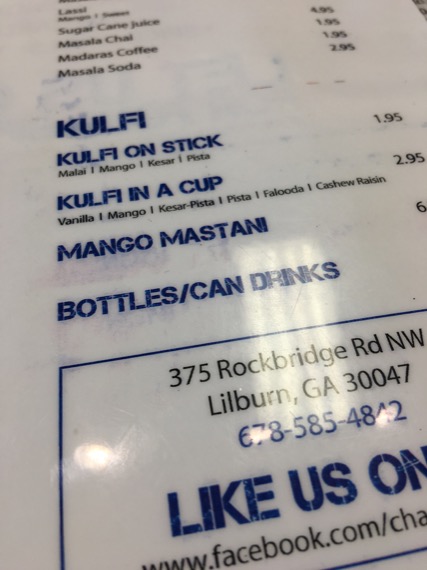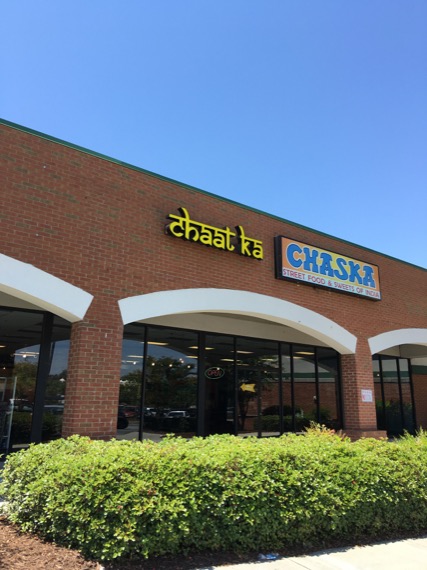 Chaska Street Food
375 Rockbridge Road
Lilburn, GA  30047
678 585 4842