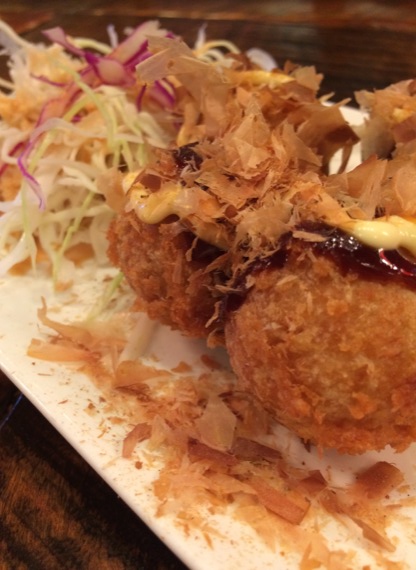 Takoyaki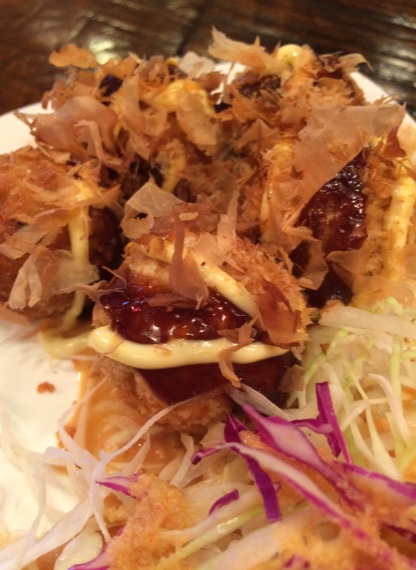 Crispy edged balls of octopus and vegetables are battered and fried in a round skillet.  Then, those balls are topped with two sauces and bonito flakes.  Paired with pickled cabbage on the side, this is one very satisfying way to start the meal.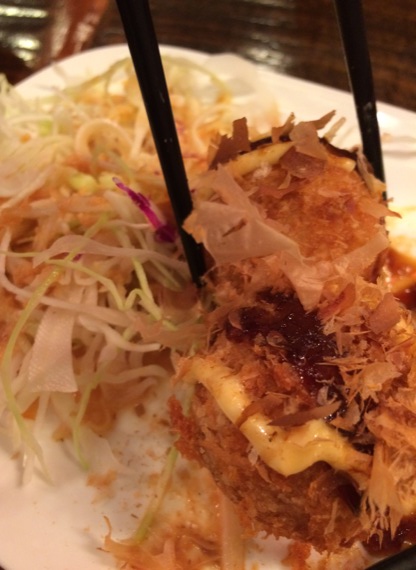 Be careful, don't blink.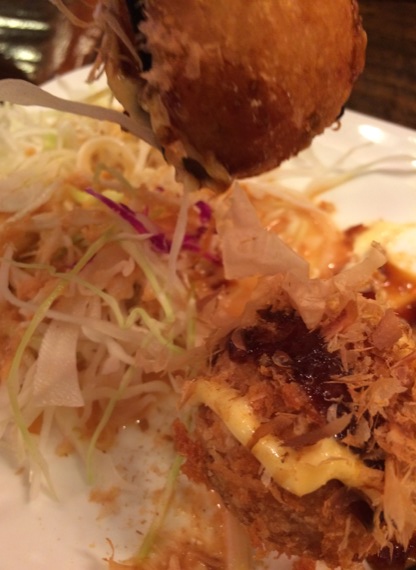 They were quick to disappear.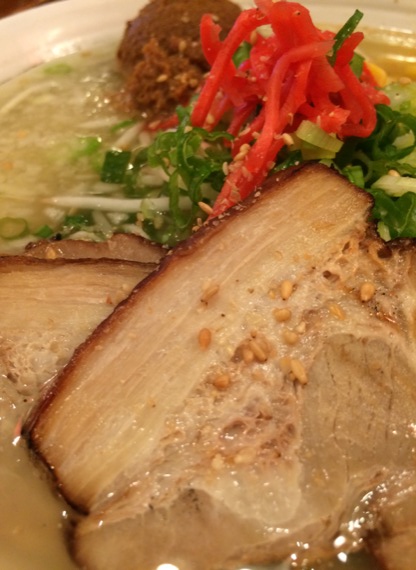 Miso Ramen
(Chashu Slices, Miso, Corn, Bean Sprouts, & Green Onion)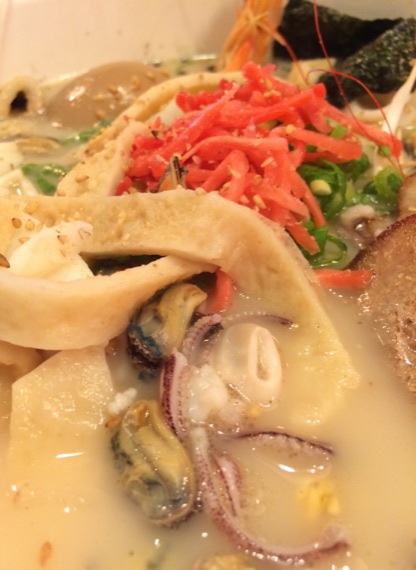 Seafood Tonkotsu Ramen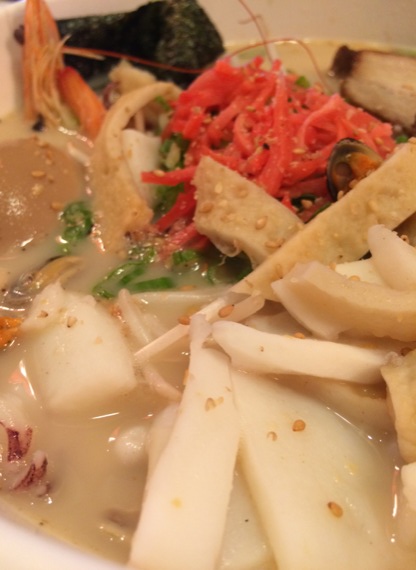 Traditional house broth was topped with whole shrimp, octopus, mussels, chashu slices, egg, seaweed, bean sprouts, green onion slivers, and roasted sesame seeds.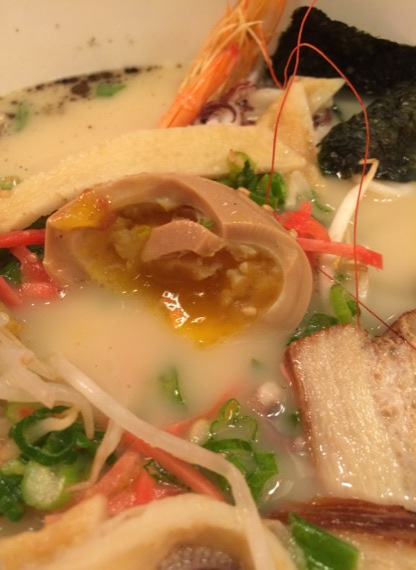 One Gorgeously Rich & Creamy Egg
Raku Japanese Restaurant
(RakuRamen)
2550 Pleasant Hill Road
Suite 112
Duluth, GA  30096
770 476 1212