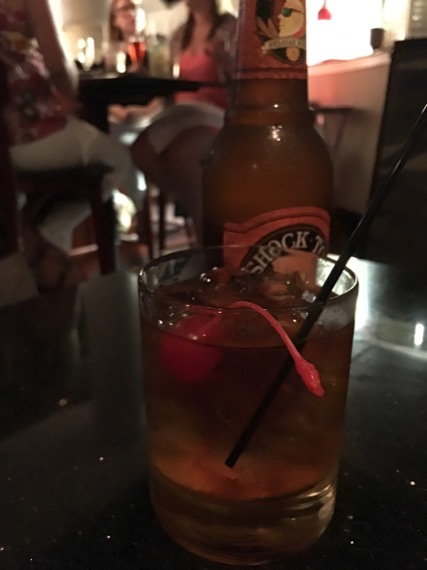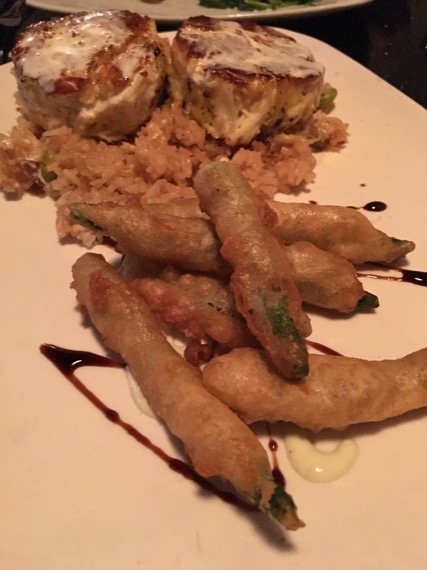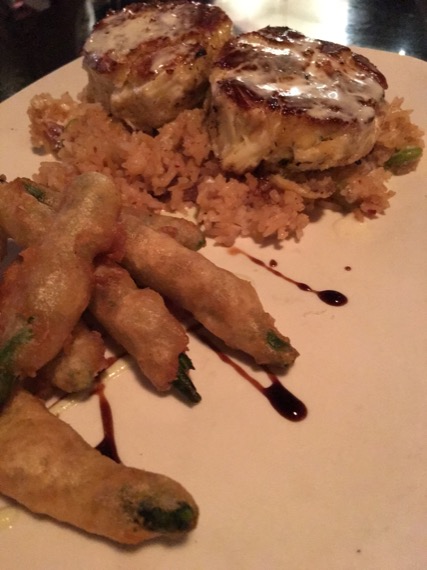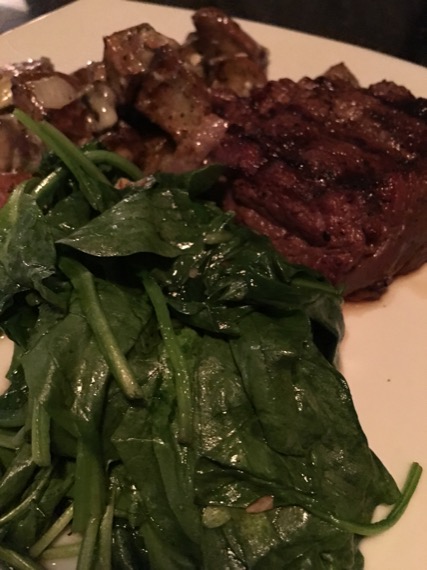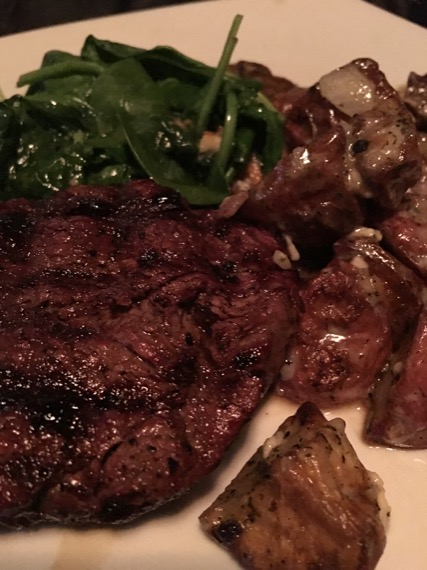 Did we stumble into an ugly food contest?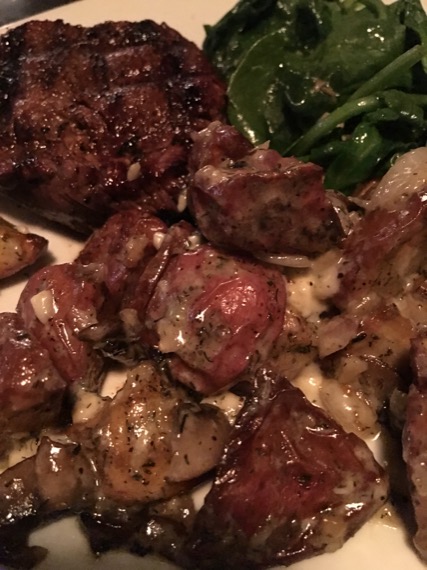 While that might appear to be the case, we proudly confess to loving this meal all the same.  The crab cakes (two rounds of almost pure jumbo lump crab) were everything that you could want.  The crab was perfectly sweet and tender in that incredibly fresh way that you want a crab cake to be.  The taste of browned butter kissed the golden edges.  The aged tenderloin had great flavor.  And, it was meltingly tender.
We must give the prize of ugliest of the ugly to the bleu cheese hash.  Still, delicious.  It was beyond rich and loaded with bleu cheese.  (We'll be stealing this idea for our next home made brunch.  Those potatoes are clearly begging to be paired with a batch of custard-y scrambled eggs.)
If we're in the area again, we'd happily return.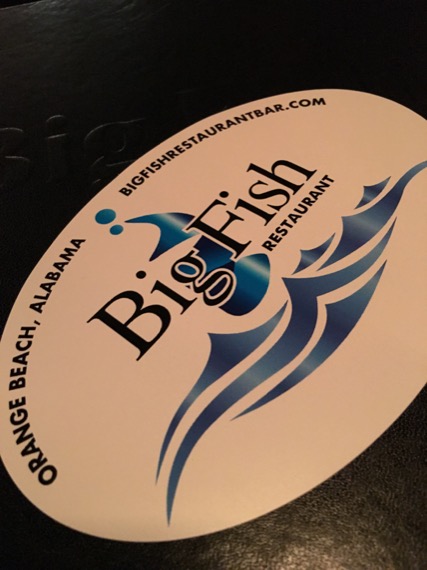 Big Fish Restaurant
25814 Canal Road
Orange Beach, Alabama 36561
251 981 5516