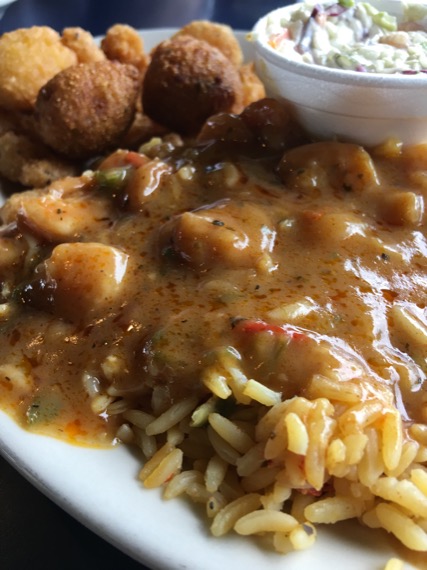 Shrimp Étouffée Platter
(spelled and accented properly)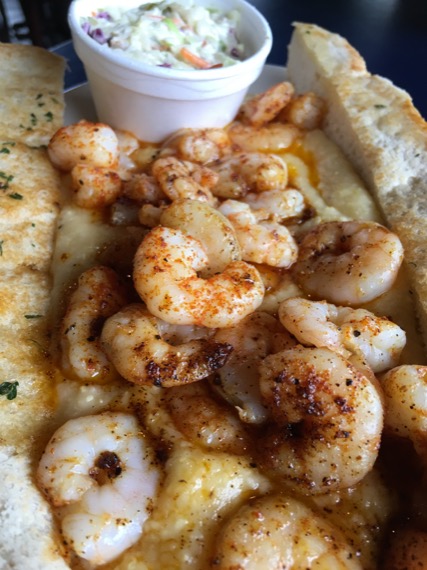 Shrimp 'N Grits
Thankfully, this dish doesn't mangle a foreign language (see below).  But, it is served with an absolutely puzzling side dish of cole slaw.  Please, don't ask us to explain the cole slaw.  We can't.  And, quite frankly, we didn't enjoy the way it sat there mocking us as we ate our staggeringly mediocre (and excessively salty) meal.
This was a great big world of  "eh".  These pictures purely serve as a reminder.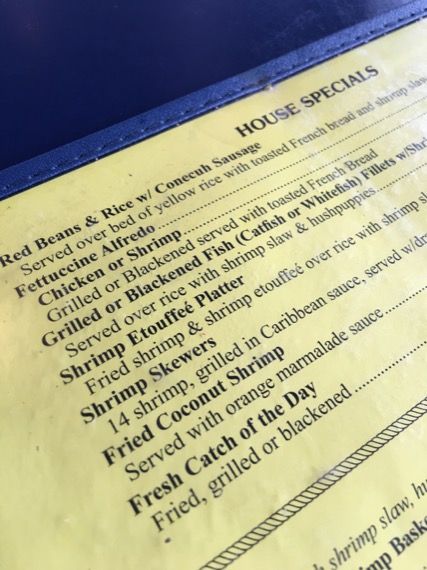 Note the absence of one accent mark and the location of the second.
This was clearly an omen.
Shrimp Basket
1500 South McKenzie Street
Foley, Alabama 36535
251 943 6643