Cagle's Dairy Farm with their two locations double the cornfield maze fun with two different mazes… one at each location.  Or, more specifically, one in Canton/Hickory flat…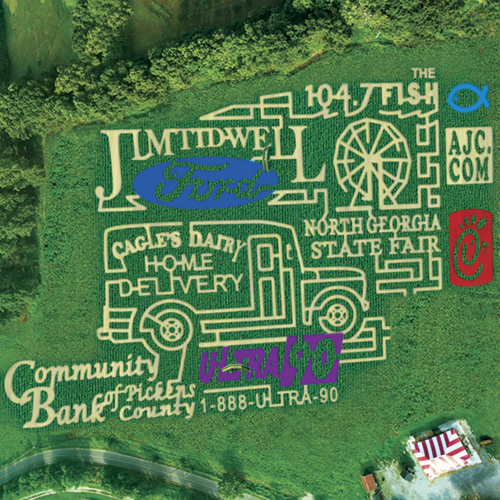 …and one maze in six parts at River Bend near Resaca.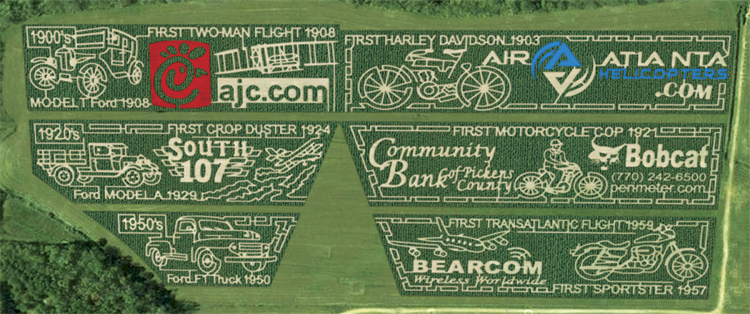 The River Bend location not only has 6 parts, but, one part is haunted.  Admission to the mazes at each location costs $10 per person.  The River Bend Haunted Maze that begins at dusk and continues through midnight is $12 per person.  For directions and other information check out their website here.
While you're there, take a tour of the dairy, take a hayride, try the jumping pillow, let your kids play in the Kiddie Korral and pet the adorable calves in the calf barn.  If you're lucky, you might arrive in time for one of their feedings.  On my last visit, I was offered a bottle to feed one of their beautiful calves. 
And, before you leave… be sure to grab a SUPER fresh bottle of milk.  Their chocolate milk is out of this world!!