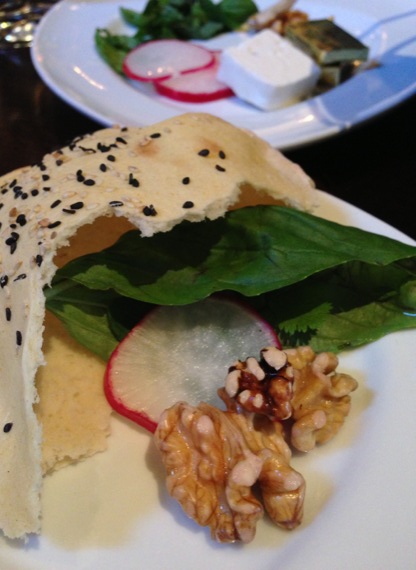 A Gorgeous Start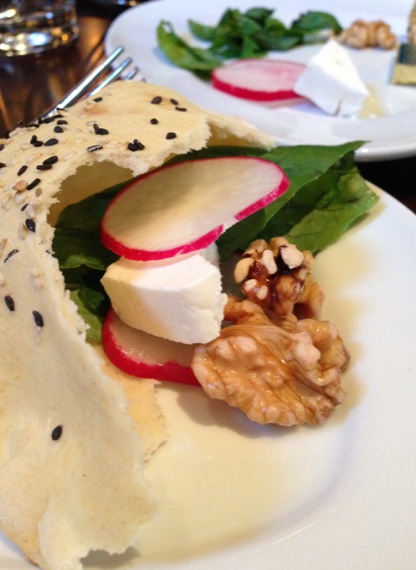 Add butter and cheese, if you choose.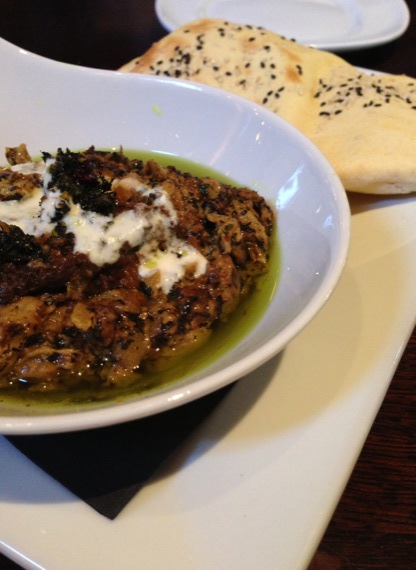 Kashk Badenjan
Gorgeous olive oil, tender eggplant and a touch of herby mint bring this dish to life.  It's the sort of dish that we want to eat every day of our life.  So, yes, you could say that it's good.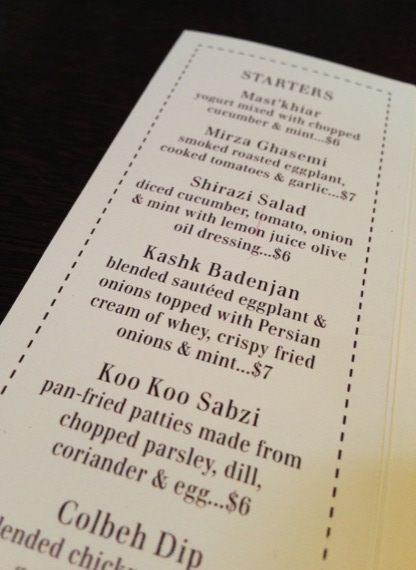 Mizra Ghasemi or Koo Koo Sabzi, next time?  Definitely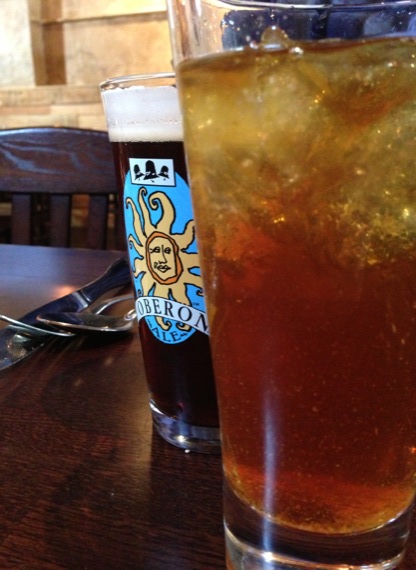 Crocus Sa-Tea-vus (And, a Bell's)
House infused vodka, bergamont and lemon, this lovely golden cocktail balanced the refreshing lemon and bergamot tea with the richness of saffron and a tiny touch of honey for sweetness.  Not too sweet at all, the sweetness simply highlighted the other flavors without overwhelming them.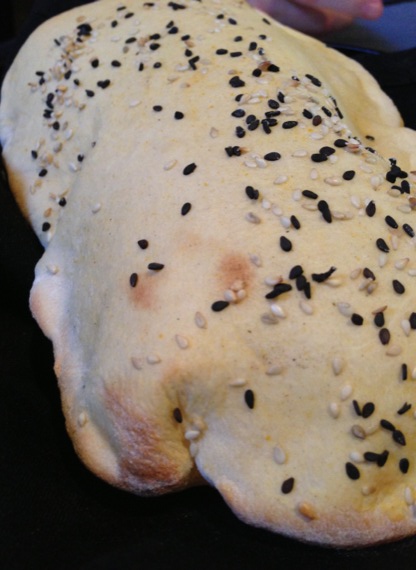 Bread is Art
(Or, it could art be if it were in focus.)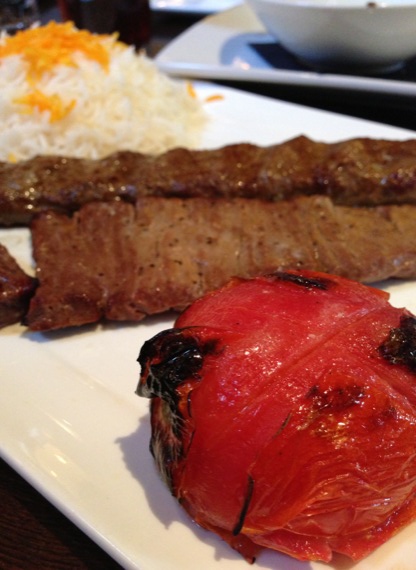 Soltani Kabab
This combination is one Barg Kabab (marinated filet mignon) and one Koobideh Kabab (seasoned ground beef).  Both were tender and delicious.  And, that charred tomato was equally delicious.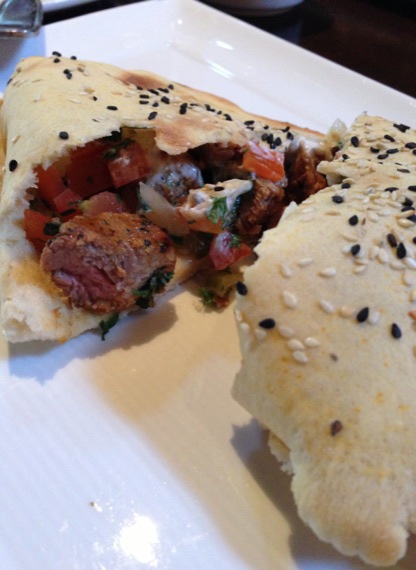 Lamb Kabob Flatbread Sandwich
This will be another addition to the "I want to eat this every day." list.  Each little cube of lamb was tender, juicy and touched with a gorgeous pink to prove that  you can sear the exterior of a tiny piece of meat and keep the interior moist and tender.  Persian pickles, diced tomatoes, onions, fresh herbs and a touch of yogurt add fresh, bright flavors to this meat filled flatbread.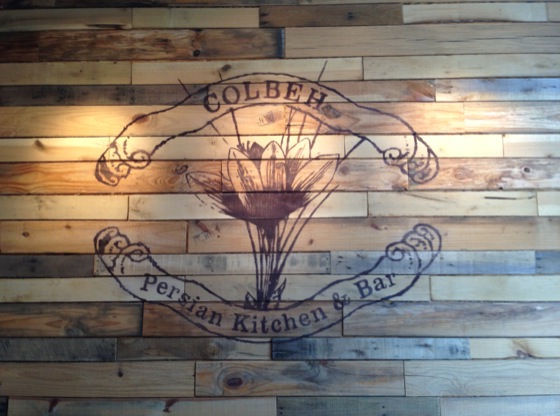 Colbeh Persian Kitchen & Bar
123 East Court Square
Decatur, GA 30030
404 373 1226