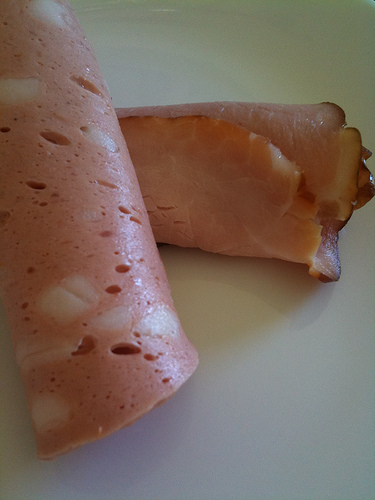 Mortadella & Black Forest Ham
Yet another visit to Patak Meats… No matter how many times we visit, we never tire of their Black Forest ham.  It's simply divine.  Tender, sweet and smoky… it's just about perfect.  When the weather starts to warm up, we enjoy sandwiches for dinner.  Only deli meats from Patak could turn sandwiches into something really special.  (And, they offer an amazing peasant-style rye perfect for the occasion.)  The smoked liverwurst is another must-have item.  Love it!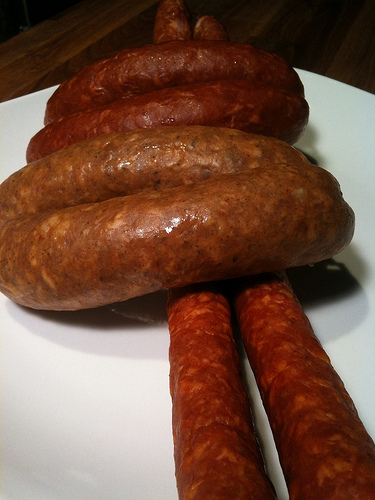 Andouille, Bohemia Smokies, and Kabanos
Perfect for grilling… and snacking.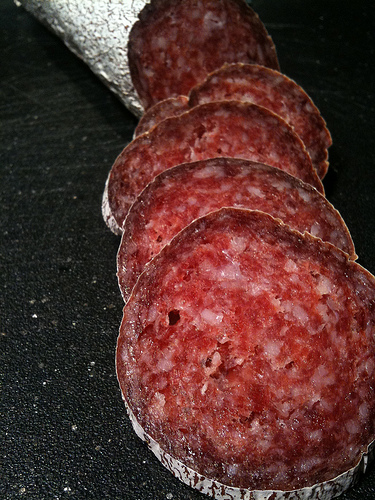 Hungarian Salami
This ultra-rich salami is surprisingly good.  It's a perfect blend of sweet and salty with a peppery bite.  (Salami has never been one of my favorite things.  But, this one is good enough to convert me.)
Patak meats are more than worth the drive.
Patak Meat Products, Inc
4107 Ewing Road
Austell, GA 30106
770 941 7993