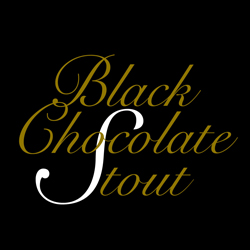 In a word… phenomenal!
I'm in love with the rich, intense, and amazingly complex flavors.  The first impression is the sweet malty fragrance that you inhale as you take your first sip.  And, then the flavors of malt, burnt caramel, espresso, bitter hops and roasted toasty goodness swirl over your tongue.  The flavors are big, bold and powerful.  With each rich taste, you are compelled to take another.  It is addictive and utterly drinkable.  The potential for food pairings are limitless.  Sweet and savory pairings are easy to see with this perfectly balanced nectar.  Harmony is key… Before tasting this amazing stout, I could never have imagined enjoying the art of pairings with beverages other than wine so thoroughly.
A whole new spectrum of food and beverage pairings are now open to me.  I can't wait to experience a whole new range of flavors that I never knew existed within the world of beer.
The rich malt and burnt caramel flavors round out the bitterness of the hops.  Even though the powerful flavors can be a bit overwhelming, they still flatter a huge range of foods.  As a matter of fact, the strong sweet and savory mingling of caramel and malt only serve to enhance whatever food you pair with this delectable brew.
As you pour the stout into a chilled glass, a gorgeous foam begins to form.  The rich brown head that forms on this beer is a pleasure to your senses, both sight and scent.  Bursting bubbles release the sweet malty aroma into the air.  While visually, the foam is reminiscent of an espresso's crema.  It functions to stimulate the senses with its visual and sensory appeal.  Disappearing as it touches your lips, the essence of caramel evaporates in an instant as it touches your lips before the bold stout reaches your tongue.  And, this stout has an almost syrupy feel in my mouth.  Once again mimicking the best espresso.  The word luscious springs into my mind. 
Savory and luscious…  Black Chocolate Stout pleases every sense of taste… texture, flavor, and aroma.
Grade:  A+