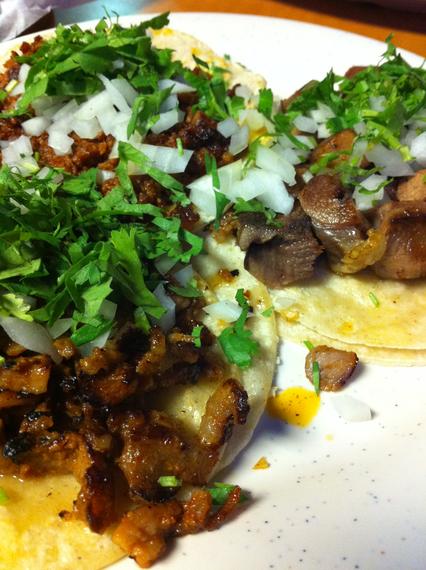 Chorizo, Al Pastor, & Lengua Tacos
Devoured at light speed… The al pastor and lengua (tongue) were fabulous.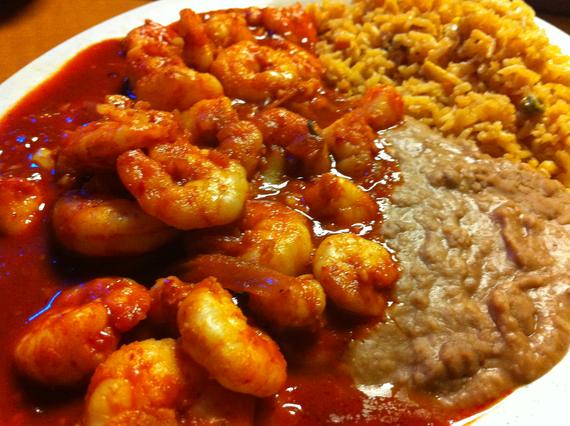 Diablo Shrimp
These shrimp were a good size.  And, as you can see, the serving was beyond generous.  There was good amount of heat in the deep red sauce… just right with the rice and mild beans.
This place is more than a little bit rough around the edges.  A diamond deep in the rough, you could say.  But, some good food is hidden in plain sight.
First sighted by The Blissful Glutton
El Pastorcito
5345 Jimmy Carter Blvd
Norcross, GA 30093
770 300 0037