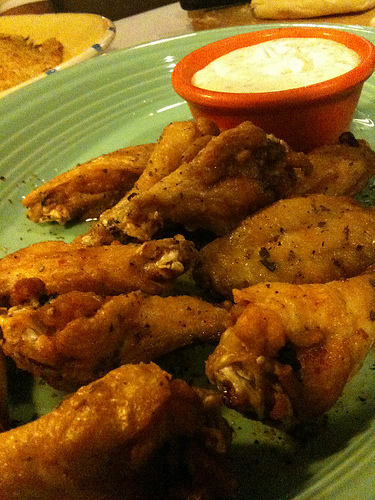 Greek Island Wings
Fried crisp and drizzled with a vinaigrette loaded with Greek spices.  On their own, they were a huge hit with us.  But, the dipping sauce tipped the scale.  This is finger food at its best.  The dense dipping sauce made of finely pureed feta, sour cream, oregano and lemon will guarantee a return visit.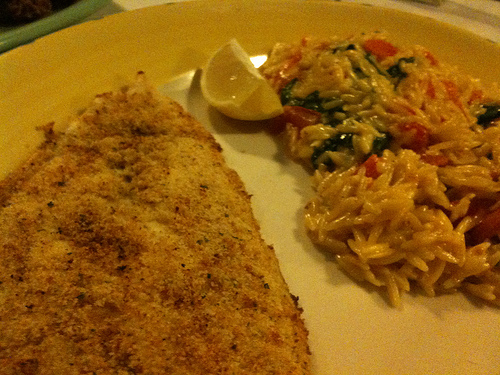 Lemon Crusted Grouper
This is a dish I could eat regularly.  Simple food… prepared well.  Baked grouper lightly breaded with lemon scented bread crumbs and served with orzo tossed with just enough creamy sauce to coat it.  Fresh tomatoes and spinach add a nice little punch.
Athens Kouzzina
(2 locations)
2205 Pleasant Hill Road
Duluth, GA 30096
770 813 1369