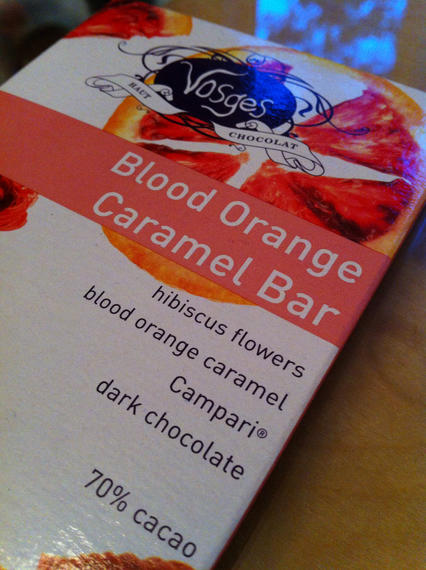 Vosges Blood Orange Caramel Bar
There are simply no words to express the absolute perfection of this bar.  The chocolate is deep, dark, rich and complex.  While the right bite of bitter citrus from blood orange and Campari tempers the sweetness of syrupy smooth caramel, it's easily the closest thing to a perfect candy bar we've ever tasted.
…candy bar
That term is an insult.  This is a bar of fine chocolate with perfectly layered flavors.  The richness of the chocolate guides the way for soft, creamy caramel that hides a dose of bitterness that makes your tongue tingle with curious interest and pleasure.  Then, it finishes with the light floral flourish of hibiscus.  The hibiscus adds its own touch of subtle tartness that keeps the flavor of this chocolate bar a unique thing onto itself.  This combination of flavors and textures is nothing short of edible artistry.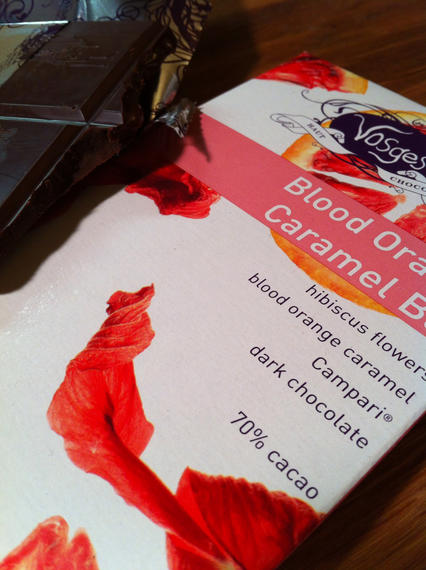 (We bought our bar at Alon's Dunwoody location.)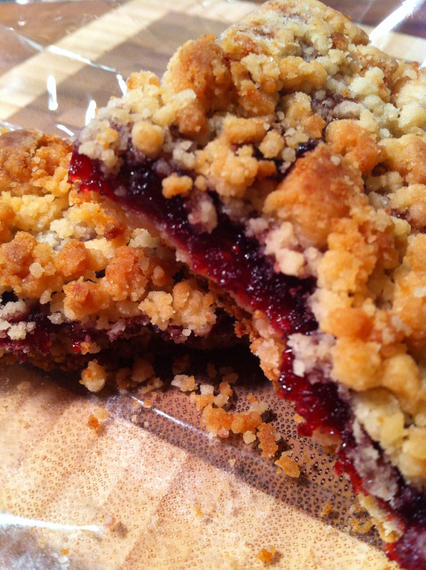 Raspberry Crumble Bar
We'd love to tell you about this crumbly cookie bar filled with raspberry jam.  But just one tiny bite in, it hit the floor.  Our little devil dog scarfed it up in one quick piggy bite.  She clearly loved it.  We could tell by the way she lapped up every crumb of the floor.
Alon's Bakery
4505 Ashford Dunwoody Road NE
Atlanta, GA  30345
678 397 1781