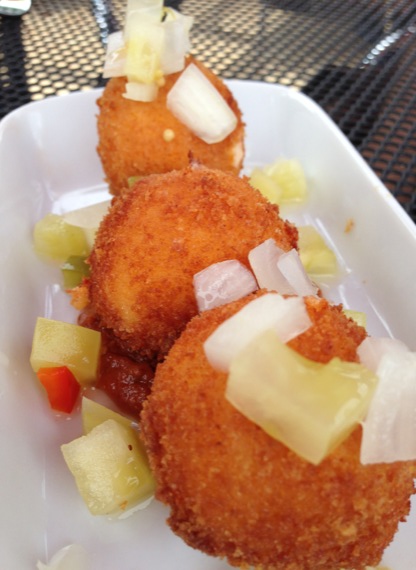 Pimento Cheese Balls
With Green Tomato Chow Chow & Tomato Jam
We had a feeling we'd like these.  But, we didn't.  We LOVED these!  Crispy on the outside and rich, creamy, oozy gooey fried pimento cheese on the inside, what's not to love?  But, we had no idea just how much we'd love them until the first bite.  With a touch of vinegar and bite from the chow chow to the light touch of sweetness and spice from the tomato jam to the sharp cheddar richness of the pimento cheese, these were too good.  Each and every bite was a pleasure to eat.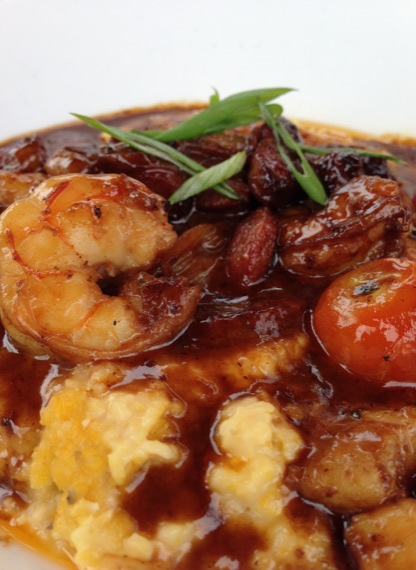 Shrimp & Grits
These are in the running to be some of the richest (and most delicious) shrimp and grits we've ever had the good fortune to eat.  Heywood's andouille, tasso, roasted tomatoes, and onions were swimming in a decadently rich low country sauce.  And, the smoked gouda grits only added to that super rich flavor party.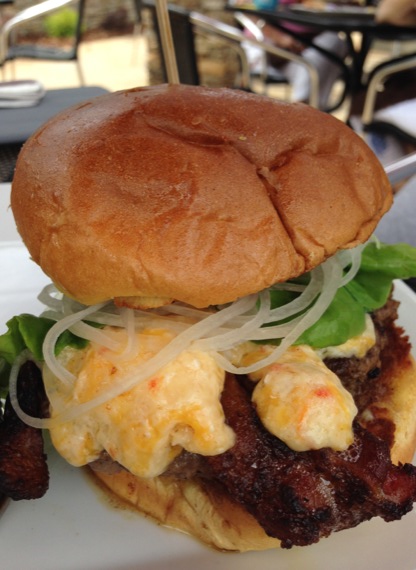 Pimento Bacon Burger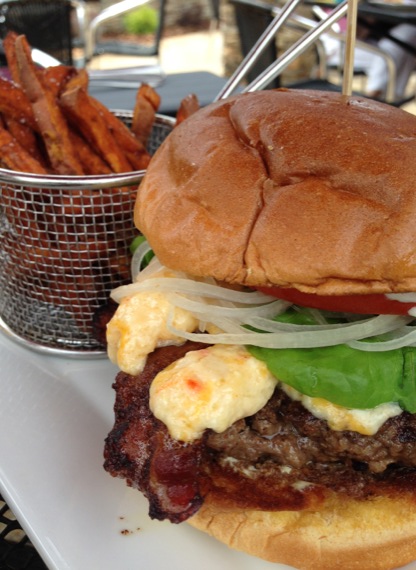 Crispy Sweet Potato Fries, In The Back
Someone's on a pimento burger eating streak.  And, while this one might not win any beauty contests, it was so very good that this burger rarely hit the plate.  Those deep dark, crispy sweet potato fries were mighty tasty, too.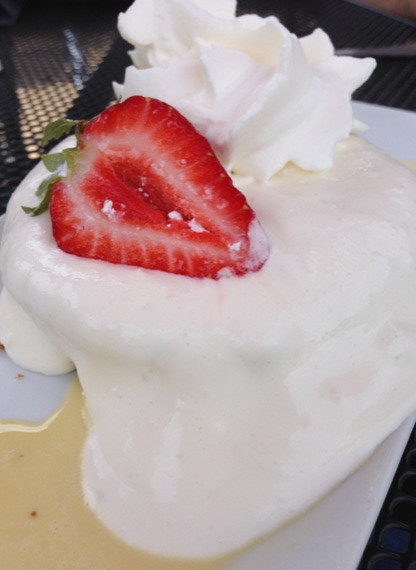 Key Lime Mousse with Crispy Smoked Almond Tart Shell
On a cooler day, we're sure this might be a little more picture perfect.  But, we're not complaining about anything that comes smothered in key lime mousse.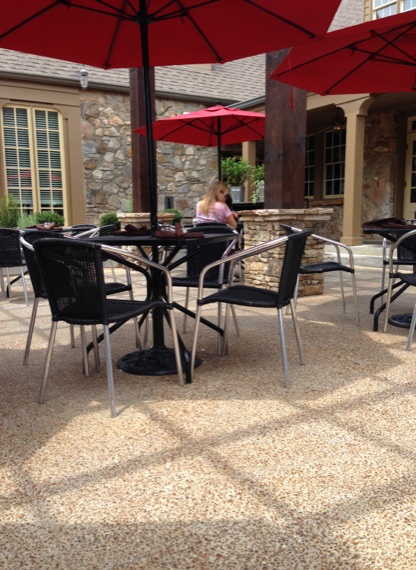 We're so easy to please.  Just give us comfy outdoor seating and we're happy.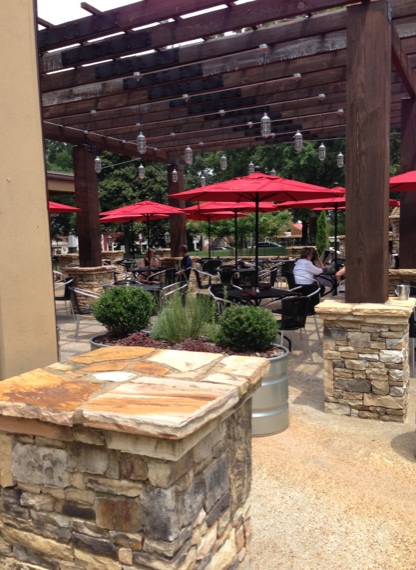 It's pretty as a picture and there's an abundance of tables?  Extra bonus points must be added.
The Mill Kitchen And Bar
590 Mimosa Blvd
Roswell, GA 30075
770 817 9347