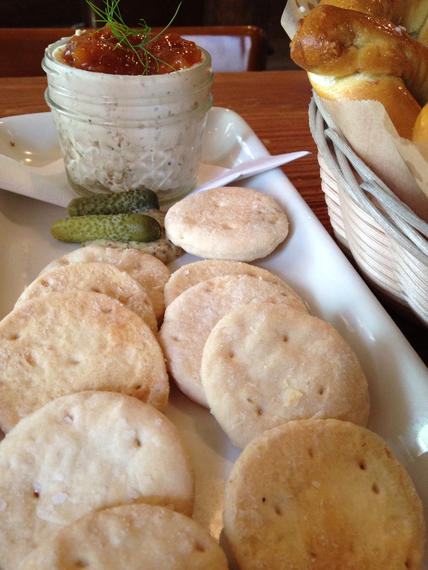 Homemade Shortbread Crackers
Delicate, buttery, and crumbly, the melt-in-your-mouth tender crumb works well with Brick Store's creamy pâté.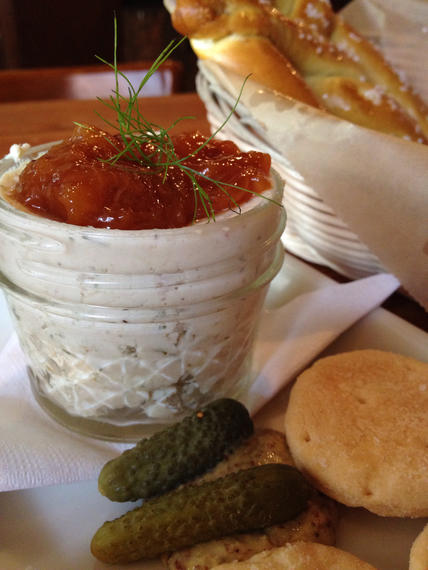 Country Chicken Pâté With Smoked Peach Preserves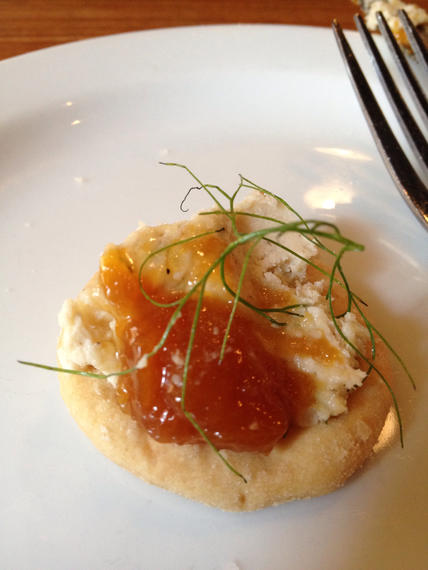 Generous portions of both allow you to build each bite to your taste.   Cornichons and grainy honey mustard make a lovely distraction from the buttery richness.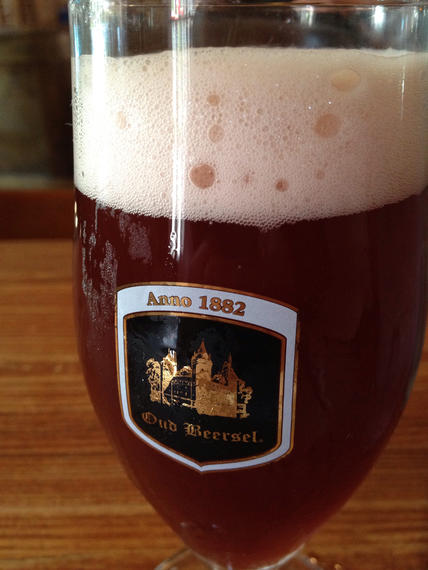 Oud Beersel Framboise
Delicate bubbles and a tart bite made for a pleasant surprise.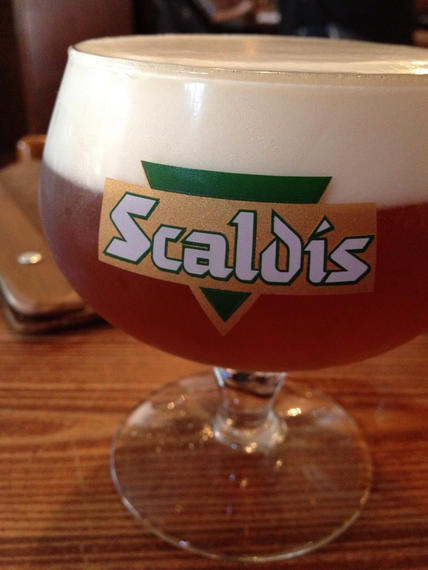 Scaldis Strong Ale
Smooth, mellow and creamy with a perfect peppery bite.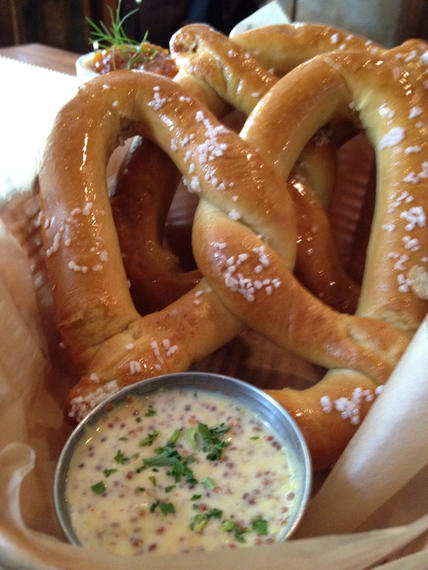 Pretzels
Brush off that salt and buttery bite-sized pieces make another vehicle to consume every last bit of the mason jarred pâté.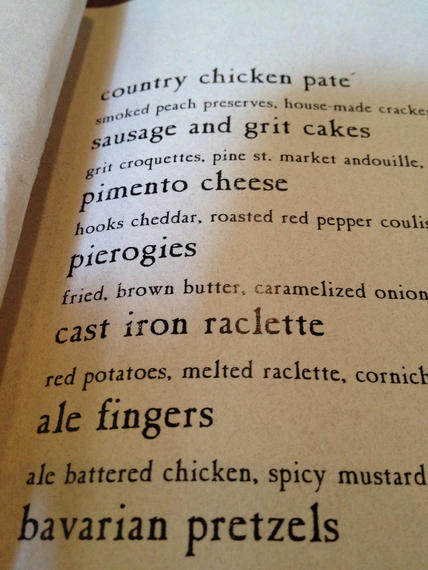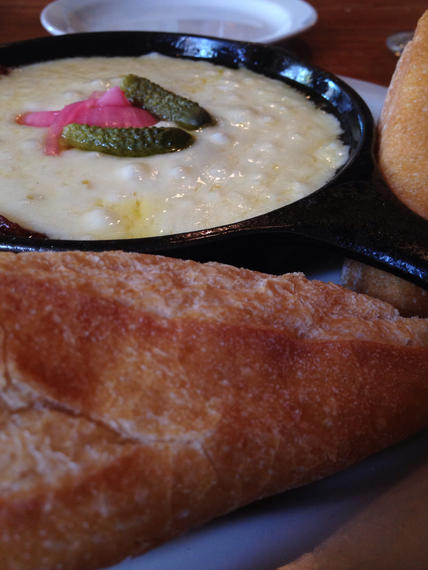 Cast Iron Raclette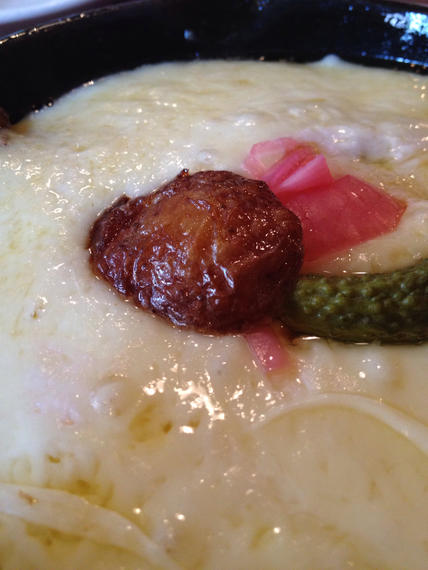 Gorgeous deep golden brown potato slices are buried under that mountain of cheese.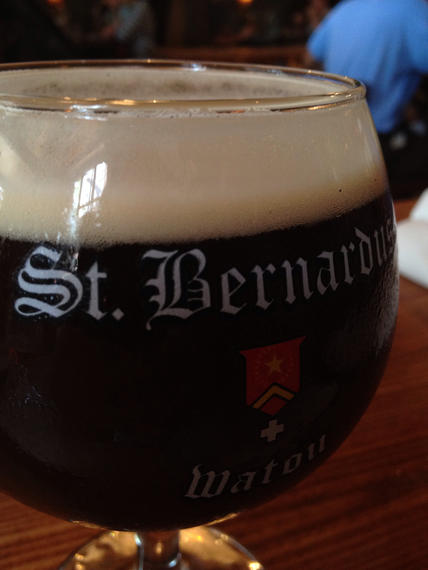 St Bernardus Abt 12 Quad
Rich powerful flavors with a touch of barely sweet malt and dried dark fruit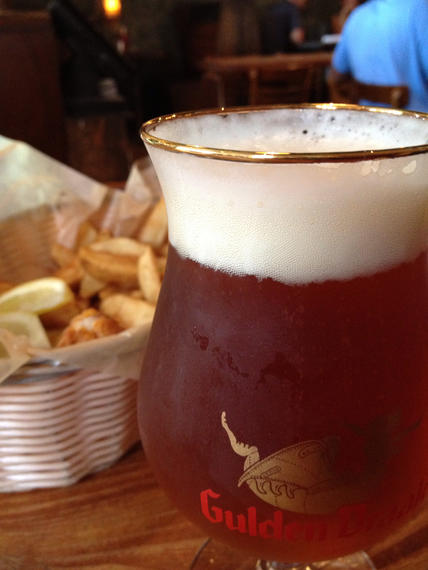 Gulden Draak 9000 Quad
Dark caramel, fruity and almost too rich, we might give it another chance.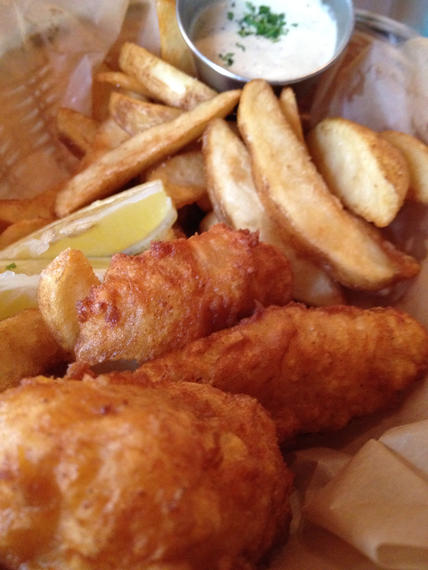 Fish & Chips
A few fries had already been nipped at this point.
Brick Store Pub
125 East Court Square
Decatur, GA 30030
404 687  0990