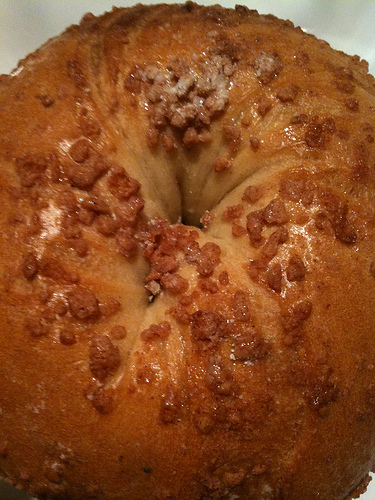 French Toast Bagel
I know… I know bagels should be savory.  No sweet toppings… it's not traditional!  Whatever.  This mildly sweet bagel with the taste of maple syrup and cinnamon crumbs is divine!  Just toast, butter and serve.  What a perfect breakfast!  I am officially ignoring the no sweet bagel mandate… now and for all time!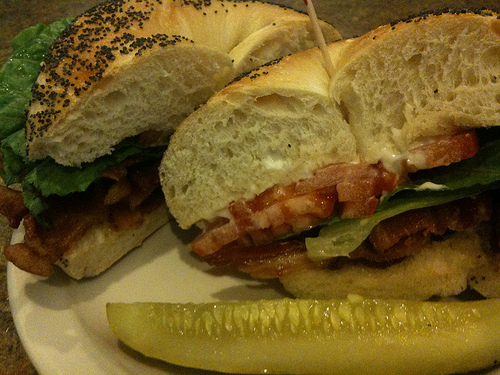 Poppyseed Bagel BLT — Look at those lovely air bubbles!  Yum!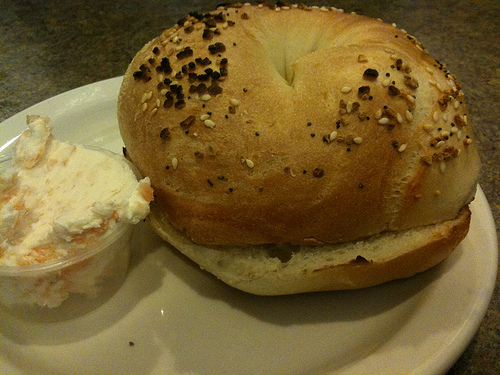 Everything Bagel — near perfect, but, they're a bit skimpy with the cream cheese
We also sampled the blueberry, poppy, everything, and plain.  YUM!  Each bagel was the perfect combination of tender & chewy with a full-flavored rich dough.  The only complaint… if you don't get there early your favorite flavor might be gone!
Essex Bagels & Deli
11030 Bell Road, Suite 160
Johns Creek, GA 30097
770 476 8214