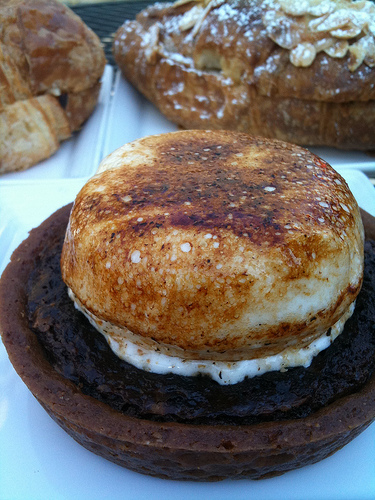 S'more Tart
The giant torched coconut marshmallow is the highlight of this tart for me.  I'd love it even more if it was torched to order.  Rich chocolate is tasty, but, the excessively buttery (greasy) tart crust is too much.  This tart is crazy rich.  It needs a significantly more delicate crust.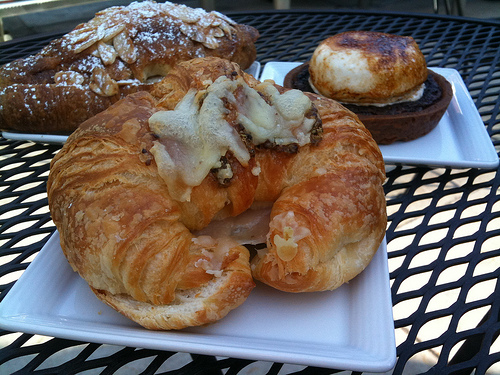 Ham & Cheese Croissant
The croissant is pleasantly light.  But, the ham has an odd "meat of unknown origin" feel to it.  The odd splat of ham, cheese and mustard on the top is a bit of turn-off, too.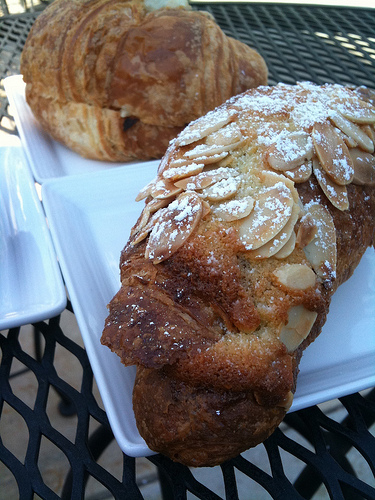 Almond Croissant
I really like the almond topped croissant itself.  But, the almond schmear applied after baking doesn't work texturally for me.  It's too sweet and gummy.  It wipes away all the pleasure I could have gotten from the light and fluffy croissant.
We also purchased a giant brioche loaf.  It was extremely light and fluffy.  So light, in fact, I almost forgot it was brioche.  But, it was fine.
Bakeshop
903 Peachtree Street NE
Suite C
Atlanta, GA 30308
404 892 9322