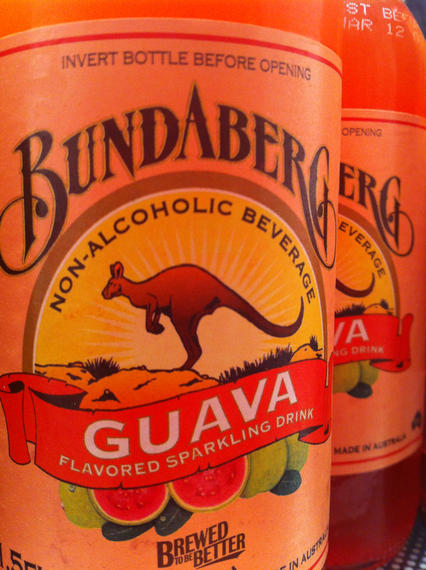 Bundaberg Guava Sparkling Soda
We're fans of just about all things guava.  And, we were drawn to the gorgeous pinky peach color of this soda.  We weren't disappointed.  This is guava in a bottle with a nice bit of fizz.  The one downside?  It is super sweet.  That's ok.  We'll just treat it like a sweet snack or…. better yet, it's perfect for cocktail time.
Our Favorite Cocktail of the Week:
Guava Soda with Vodka
makes 2
2 ounces of your favorite vodka
1 bottle guava soda
ice
Toss some ice in two rocks glass, add one ounce of vodka to each glass.  Fill with soda.
Cheers!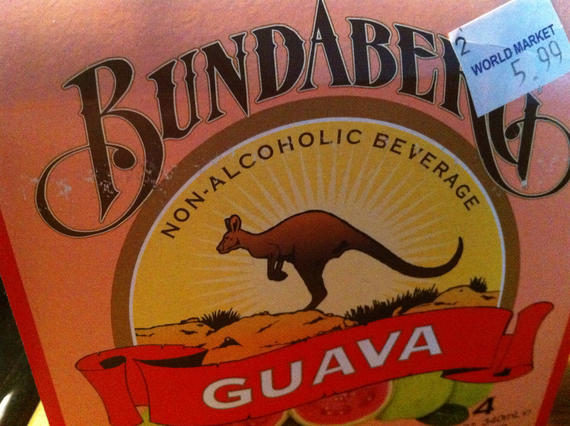 (We found this 4 pack at the Buckhead location of Cost Plus World Market.)
Next time, we'll be grabbing a pack of Bundaberg's Lemon Lime & Bitters.