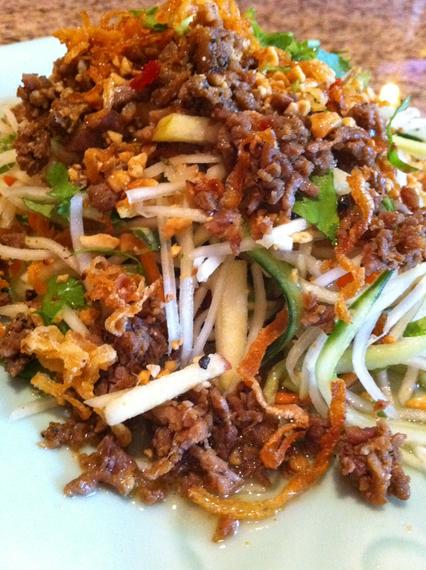 3 G Salad
Green papaya, green mango and green apples sliced in a fine julienne topped with shreds of grilled lamb and fried shallots.  This salad is a lovely combination of bright green flavors with just the right touches of sweet and sour to accent the freshness of the fruit.  The shredded beef and nut topping make this hearty enough to be a meal.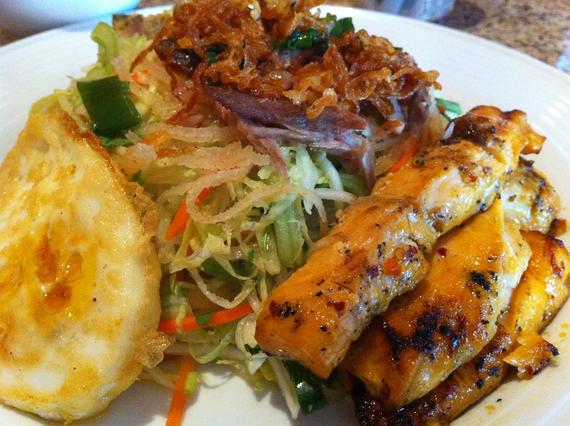 Special Fragrant Rice with Salmon
A mountain of rice surrounded by vegetables, grilled salmon, one fried egg and a slice of shrimp cake is topped with even more shredded meat and fried shallots.  It's served with a bowl of mildly spiced vinegar dressing.  This dish is a great example of the sum being greater than the parts.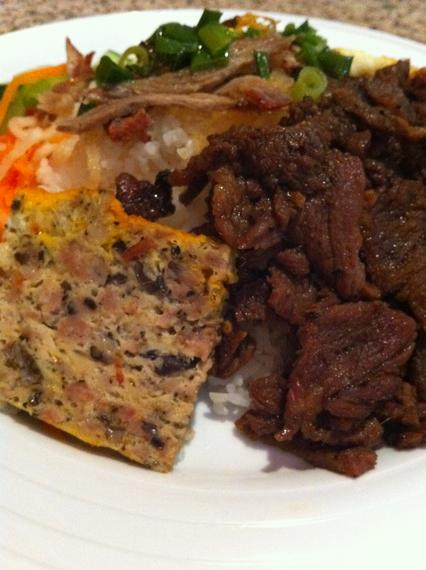 Special Fragrant Rice with Grilled Beef
Ditto above… just substitute tender, marinated & grilled beef for the salmon.  We found it to be equally delicious.  But, the dish was significantly richer with the beef.  The sweetness of the marinade added even more to that richness.
Co'm Vietnamese Grill
4005-E Buford Highway
Atlanta, GA 30345
404 320 0405