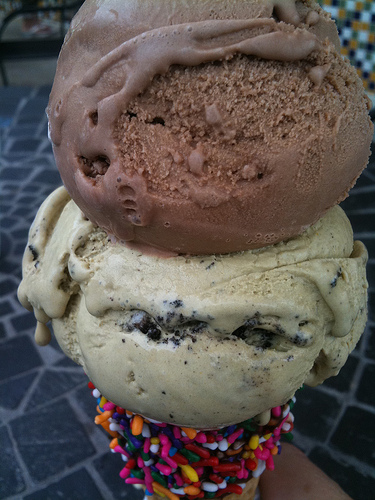 Chocolate Hazelnut & Oreo Cheesecake
This is one killer combination.  I don't know which flavor I love more.  And, I love the color and crunch of the sprinkles. (my sugar cone was dipped in chocolate as we waited and generously covered in gorgeous multi-colored sprinkles)  The freshly dipped cone really adds a nice touch.  The chocolate melts almost instantly on your tongue.  Perfection!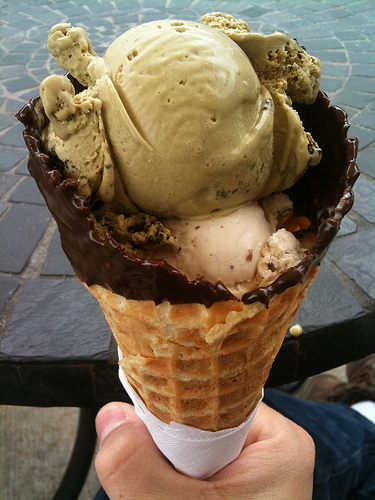 Oreo Cheesecake & Butter Pecan
Yeah, we're not kidding.  We both LOVE the Oreo Cheesecake.  You can almost see that this waffle cone's (also freshly dipped) chocolate dip is still soft and melty.  Yum!  The butter pecan is incredible, too.  A hint of maple (syrup, maybe?) adds a lovely touch of unique flavor.
Morelli's Ice Cream
749 Moreland Avenue
Atlanta, GA 30316
404 622 0210