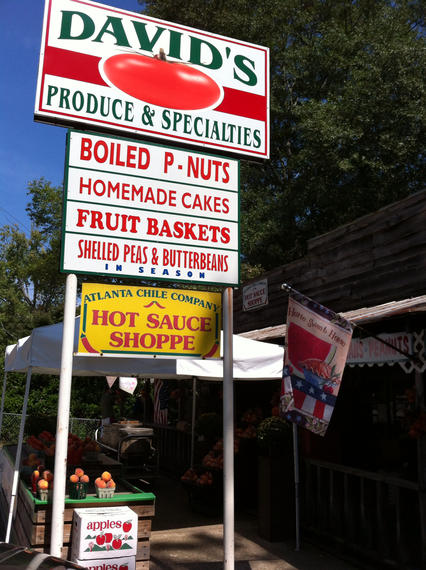 David's Produce & Country Store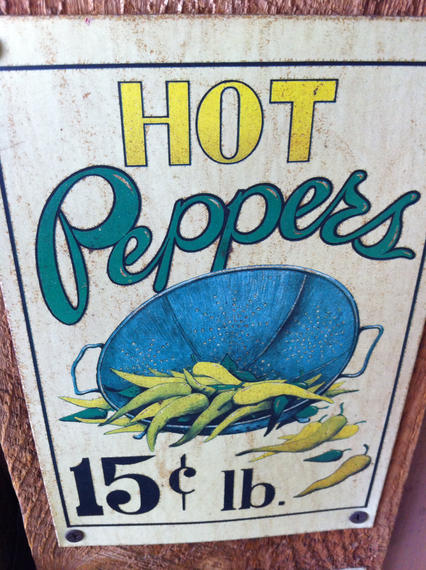 The smell of boiled peanuts simmering in a giant pot out front and this wooden door frame with vintage vegetable art tacked to it invite you in.  The building might be small in stature, but, it's packed to the gills with jams, jellies, hot sauce, pickled veggies, fresh fruit, vegetables, a mountain of cakes, and quirky stuff.  Like this…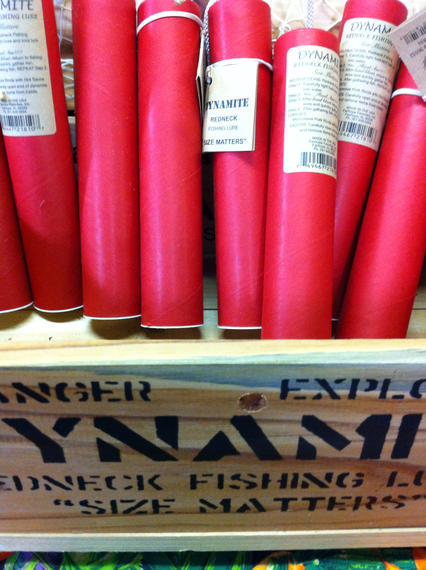 Redneck Fishing Lure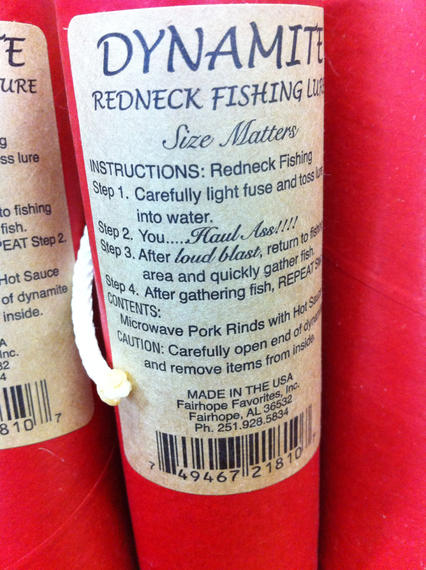 AKA Exploding (Microwavable) Pork Rinds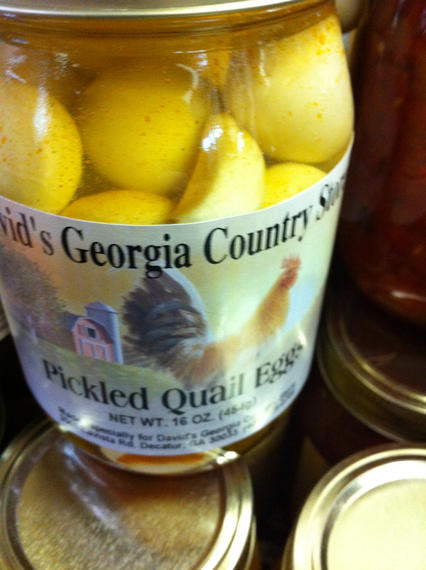 …and Pickled Quail Eggs with Garlic
Hmm…. maybe next time.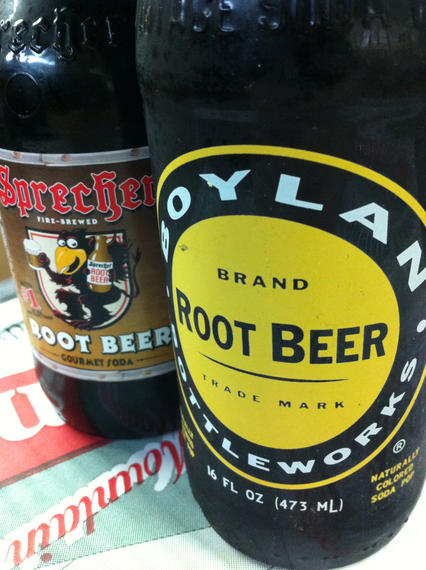 Root Beer Taste Test — Boylan Bottleworks vs. Sprecher Brewery
We did have time for a mini taste test.
Boylan Bottleworks won! Boylan's rich, complex flavor won us over.  And, we suspect the use of cane sugar eliminated the unpleasant aftertaste we noted with Sprecher's.  But, Sprecher's was mighty tasty, too.  Super sweet.  Sprecher's had the flavor of root beer candy in a bottle.  It was just too sweet for both of us.
Sadly, we were unable to buy any of the fresh fruits, veggies or one of those tempting cakes.  (We weren't headed home.)  But, we'll be back.
David's Produce & Country Store
3561 Lavista Road
Decatur, GA 30033
404 325 0709