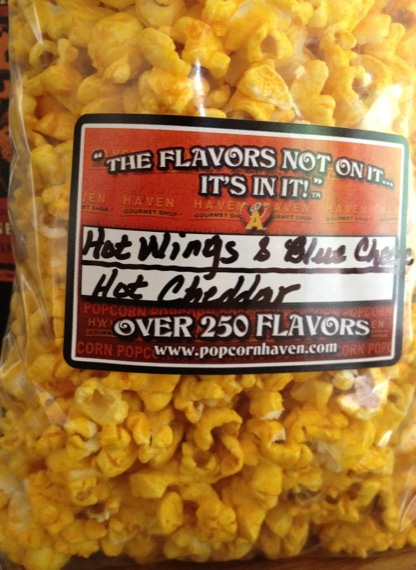 Hot Cheddar & Hot Wings With Blue Cheese
There was a good amount of heat to the Hot Cheddar. But, the hot wings flavor was quite mild and very tame.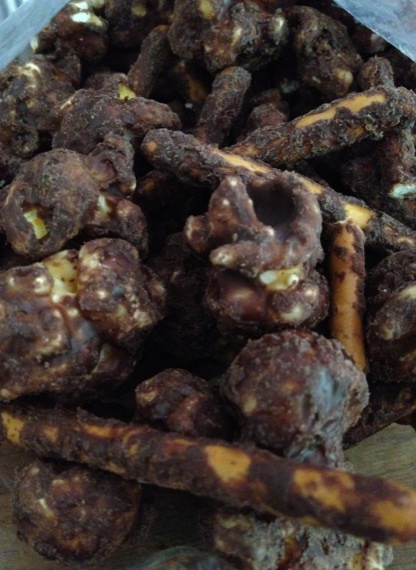 Dark Chocolate Popcorn With Pretzels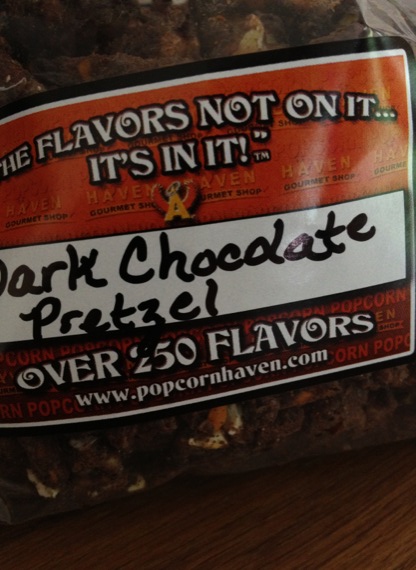 At just under $6 per bag, the bag of Dark Chocolate popcorn looked to be about 2 heaping cups worth of chocolate-y snacks and the Hot Cheddar was closer to 5 or 6 cup.  While both were tasty, they were also excessively greasy.  We weren't crazy about the unpleasant waxy/greasy coating that clung to our tongues after as little as a handful of popcorn.
We might be tempted to return to try the candy or caramel popcorn at some point.  But, we're really in no hurry to try them.  We were both left with an overwhelming feeling of "eh".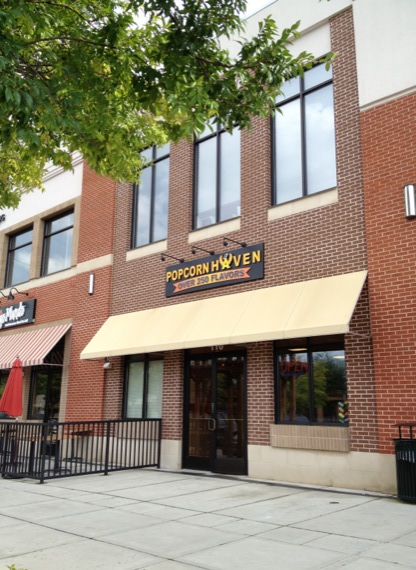 Popcorn Haven
(The Prado) Suite 110
5590 Roswell Road
Atlanta, GA 30342
404 252 0522