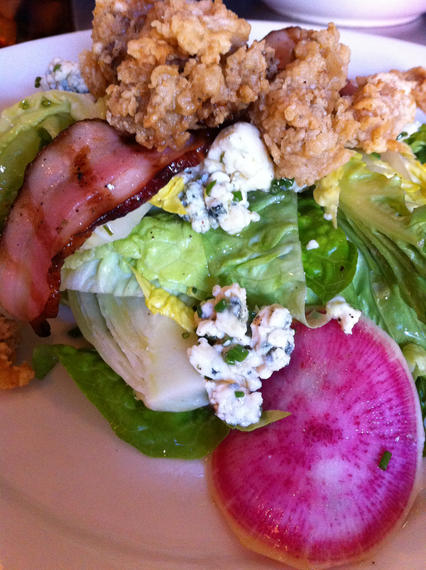 Little Gems Salad with Crispy Oysters
Composed of bittersweet greens, delicate sweet-yet-spicy watermelon radish, incredibly rich local bacon, hunks of sharp bleu cheese, and dressed lightly with vinaigrette… this salad was the perfect balance of refreshing crispy greens and hearty, satisfyingly rich proteins.  Love it.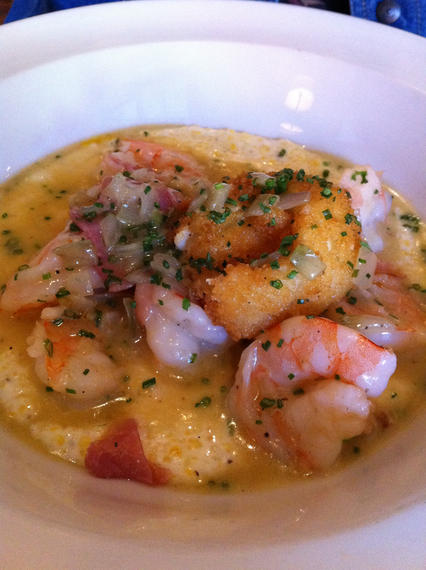 Shrimp & Grits
Shrimp so tender there are no words to describe them… perfection maybe.  The crispy soft poached egg had wilted a wee bit by the time it was served and there was just a touch too much gravy.  But, those are minor quibbles.  This is luscious comfort in a bowl.
JCT Kitchen & Bar
1198 Howell Mill Road
Atlanta, GA 30318
404 355 2252