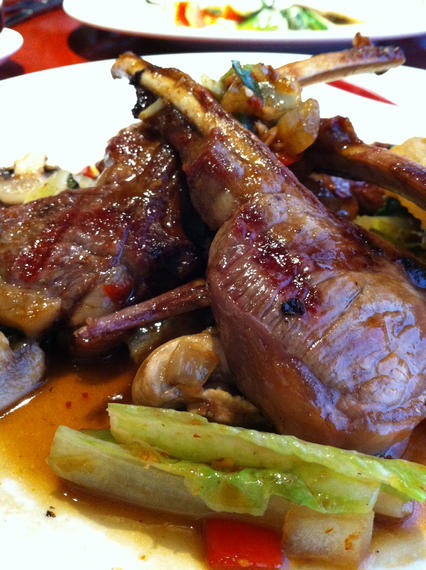 Spicy Basil Lamb Chops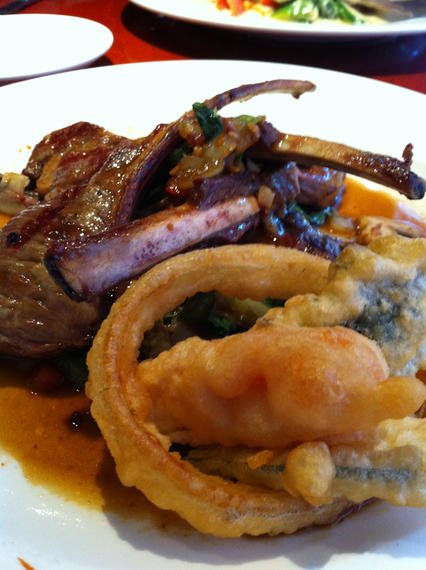 Crispy fried vegetables accompany the lamb chops served over a spicy basil sauce decorated with mushrooms, onions and red pepper.  Two of the slightly smaller chops were cooked closer to medium than medium rare.  But, they were still juicy and tender.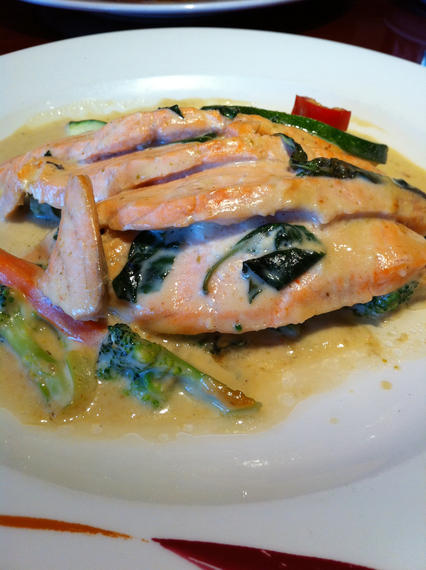 Salmon Curry
This was a nice dish with properly cooked slices of salmon.  But, we would have enjoyed a few more vegetables.  White rice was served on the side for both dishes.
Thai Chili
2169 Briarcliff Road
Atlanta, GA 30329
404 315 6750