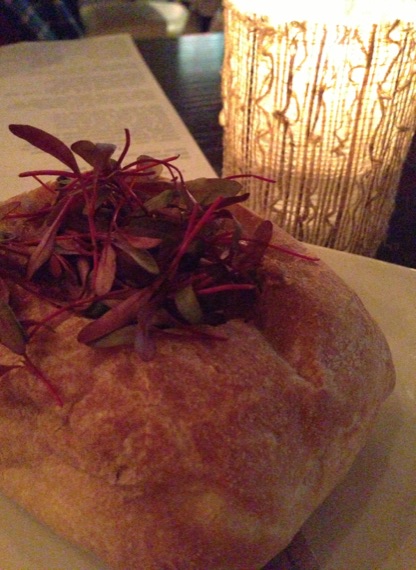 Bunny Chow
That sounds so much nicer than chicken liver curry with peri-peri in a South African bread bowl.  Or, then again, does it?  No matter.  It doesn't really matter what you call it.  We want to eat it.  This was a mildly spiced, rich and creamy curry with little nuggets of tender (cooked to near perfection) chicken livers topped with beautifully delicate purple micro greens.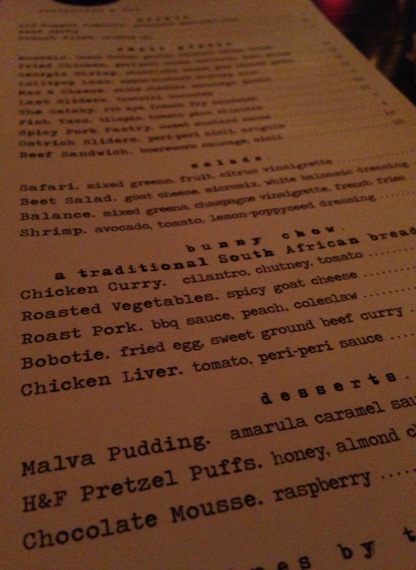 A peek at the menu…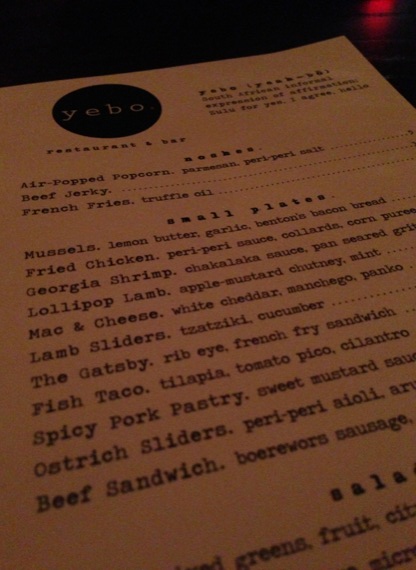 ..or two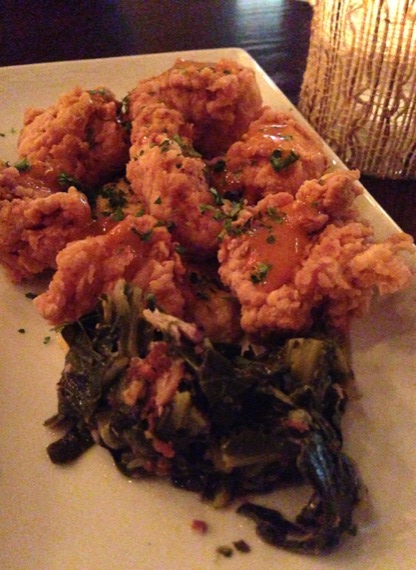 Fried Chicken with Per-peri & Collard Greens
Soul food with a little African spice, we loved every crisp, yet tender bite.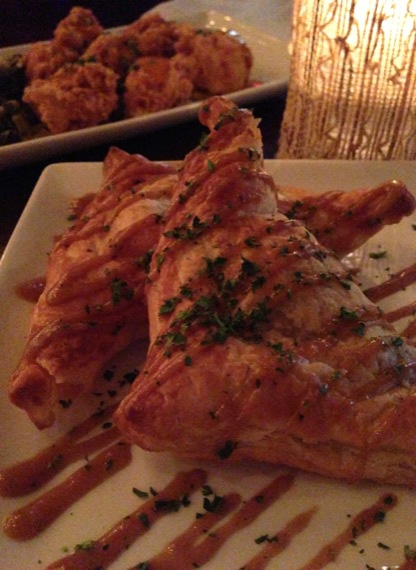 Spicy Pork Pastries
Also filed under bunny chow, these were featherly light on the outside.   So flaky, those flakes melted away like a whisper on your tongue.  Leaving you with rich, lightly spiced porky good bits on the inside, these were incredibly filling.  We could have considered them a meal if we weren't being such gluttons.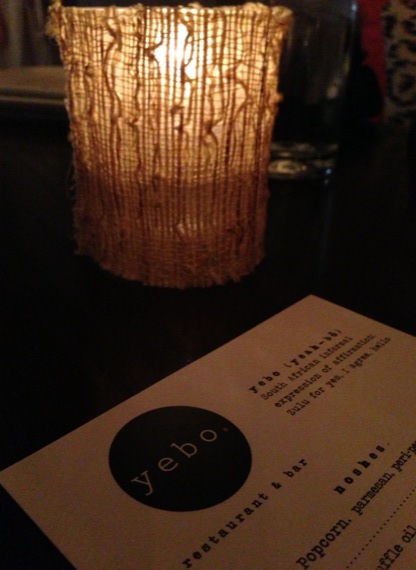 No, this wasn't dinner.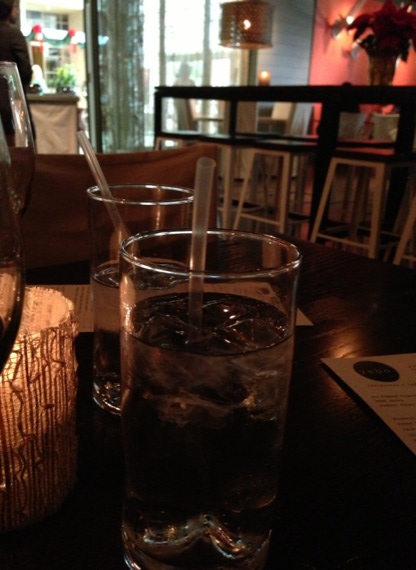 It's a dimly lit lunch.
Sometimes, it's fun to take a break from the stresses of the day and hide in the dark confines of a quiet, relaxing restaurant and take a little mid-day mental vacation.
Yebo?  Yes, more please!  We want more… much more.
More on Yebo?  Check out Brad Kaplan's review:  here
Yebo Restaurant & Bar
Suite 1096 B (inside The Phipps)
3500 Peachtree Road NE
Atlanta, GA 30326
404 467 4988