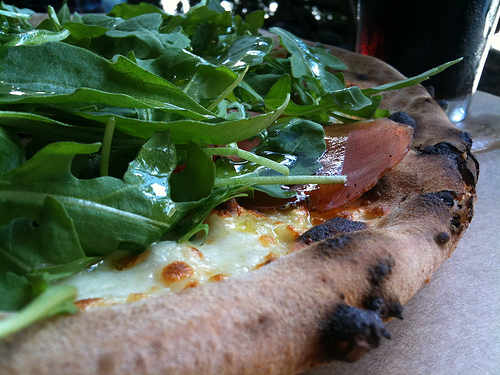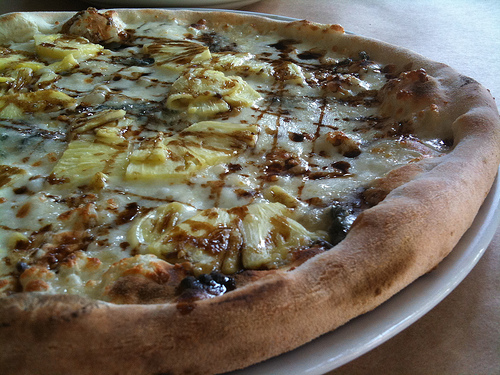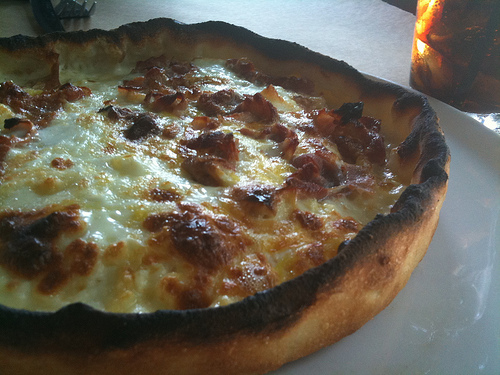 The Sunday Brunch Smoked Pizza with pancetta & eggs — New Favorite Brunch
With a number of visits over the last few days, Fritti has delivered pizzas nearing perfection on every visit.  Sadly, the one perfect pizza that we did consume stumbled into bad lighting.  But, the above examples of near-perfection illustrate the point beautifully.  Pictured above:  Speck e Rucola, Ananas e Gorgonzola with aged balsamic, and Smoked (smoked cheeses, pancetta, & eggs)
The quality of the dough is significantly superior to that of our previous visits.  The visitor from Naples has clearly done his job.  The quality of the dough is much improved, from the level of maturation for flavor development to the near-perfect baking times.  The pizzas that we've consumed in the last few days are the best we've ever had the fortune to sample in the city of Atlanta.  And, as the days go by, I'm confident that the quality of Fritti's pizzas will continue to rise.
While the pursuit for the perfect pizza in Atlanta will continue.  I'm happy to report that Fritti has substantially risen the bar.  And, Varasano's will rise to this new challenge.  I'm sure of it.  Could news be better for Atlanta's pizza lovers?  I don't think so.
The Best Pizza in Atlanta?
The race goes on.  But, Fritti is currently edging out the competition.
Current Favorite Brunch: Smoked Pizza with pancetta & eggs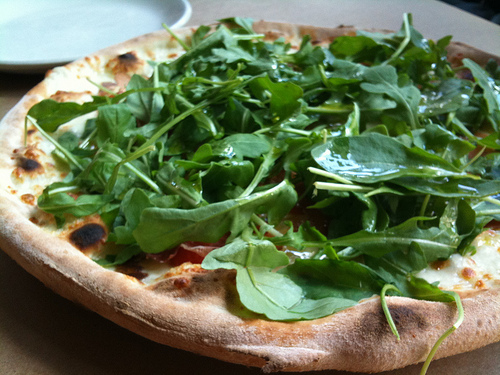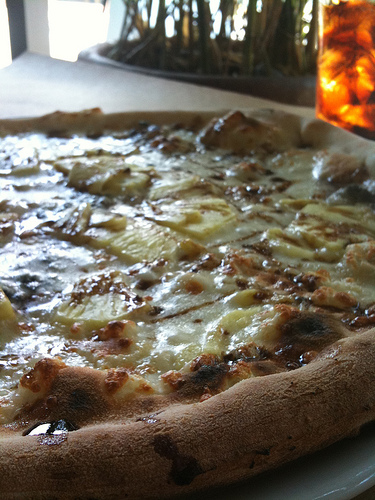 Fritti
311 N Highland Ave NE
Atlanta, GA 30307
404 880 9559