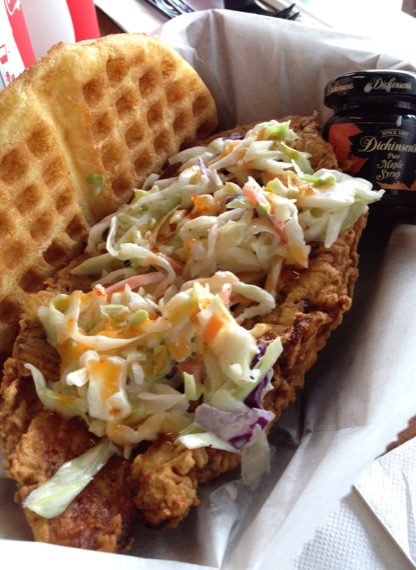 Cajun Fried Chicken Waffle Sandwich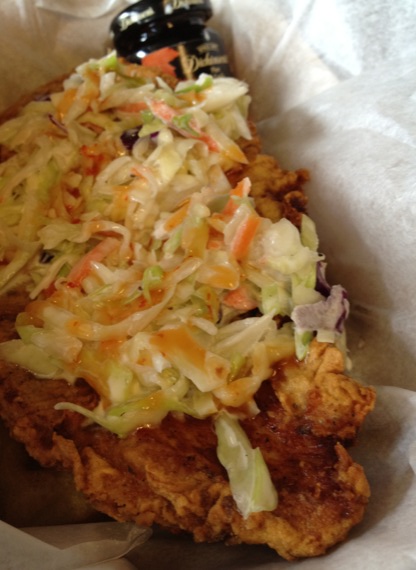 Topped with Cole Slaw & Chili Sauce
(Maple Sauce On The Side)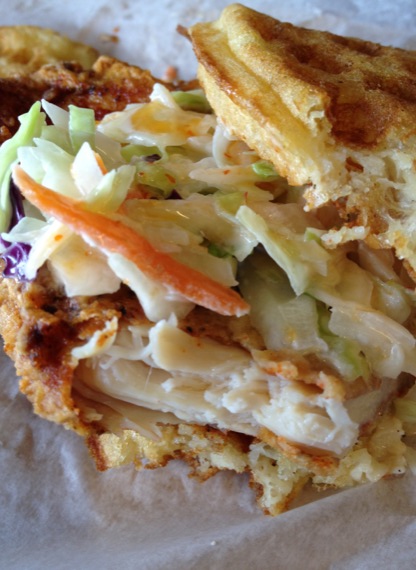 The fried chicken breast on our sandwich was gigantic.  The exterior was super crisp on the outside.  And, the chicken on the inside was moist, tender and offered good flavor.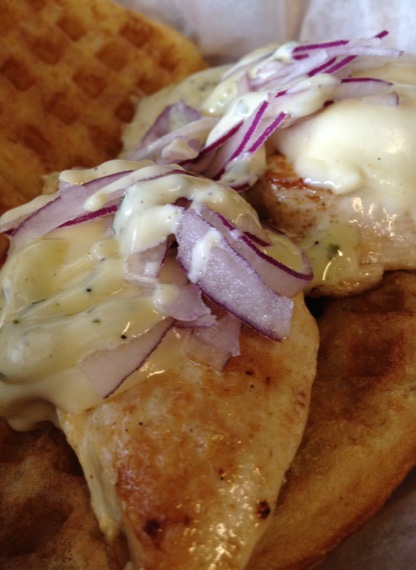 Gaucho Chicken Waffle Sandwich
(With Jack Cheese, Red Onion Slivers, & Chimichurri Mayo)
Also properly cooked, these skinless breast pieces were crispy golden on the outside with a moist, tender center.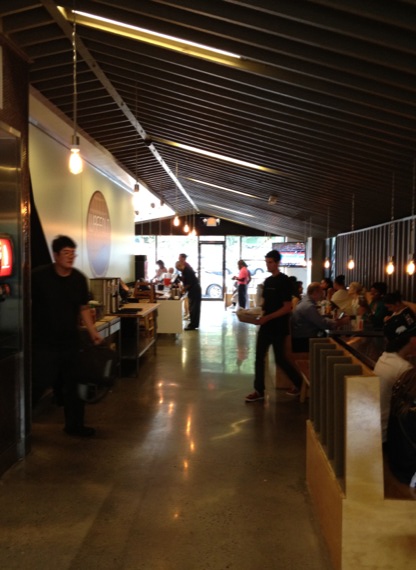 Lunch Crowd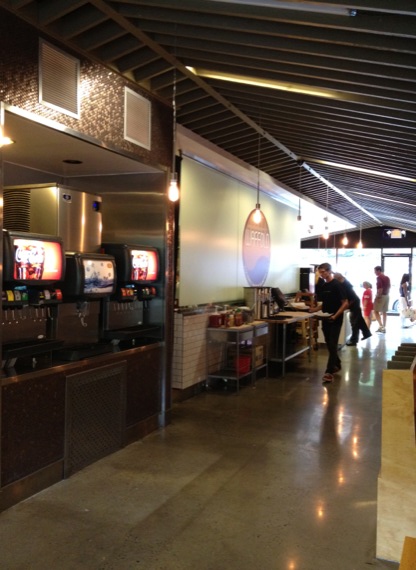 Easily Handled, No Line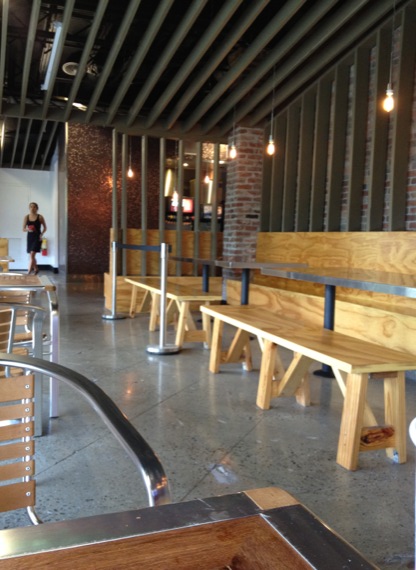 Plenty of Space
..and a patio to the left with plenty of tables and benches, too.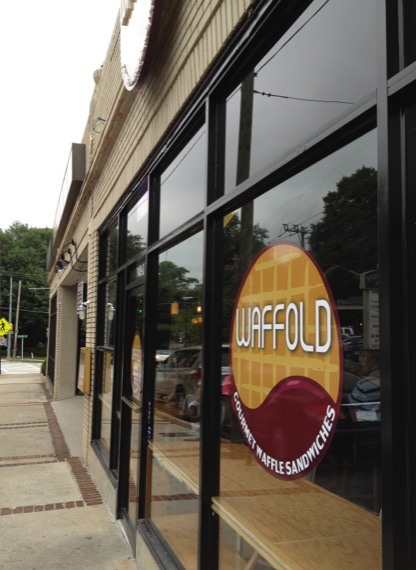 We'll definitely be back.
Waffold Waffle Sandwiches
1409 North Highland Avenue
Atlanta, GA 30306
404 685 3299
Hours:
Monday – Thursday:  9am-9pm
Friday – Saturday:  9am-10pm
Sunday:  10am-3pm