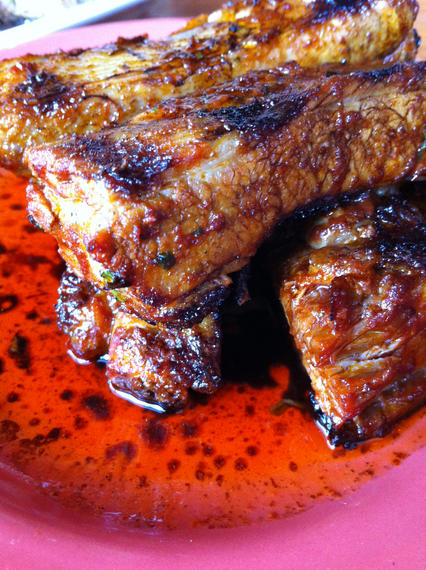 Costillas Espanolas
Fall-off-the-bone tender ribs in a wash of spice stained olive oil and aged balsamic vinegar.  This was the best savory dish of the night… by far.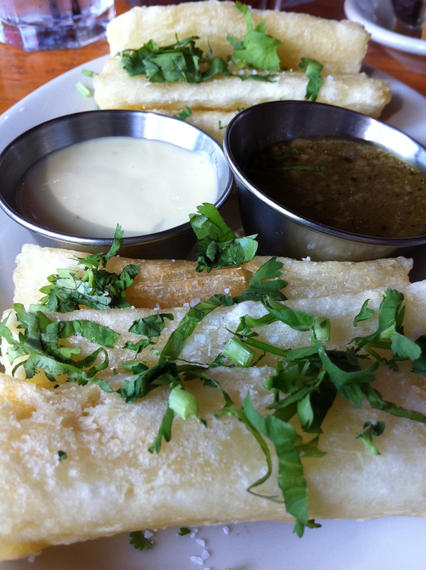 Fried Yucca with Two Sauces
Fat chunks of yucca are nicely fried with soft, tender interiors.  This is what yucca should taste like. Served piping hot and sprinkled with salt and chopped cilantnro, these were a welcome change from the poorly handled yucca we've seen elsewhere.  Often, you see stringy, starchy, mealy interiors when the yucca isn't handled properly.  Not here.  This dish was a pleasure to eat.  Accompanied by mojo and garlic aioli, it would be greedy to ask for more… wouldn't it?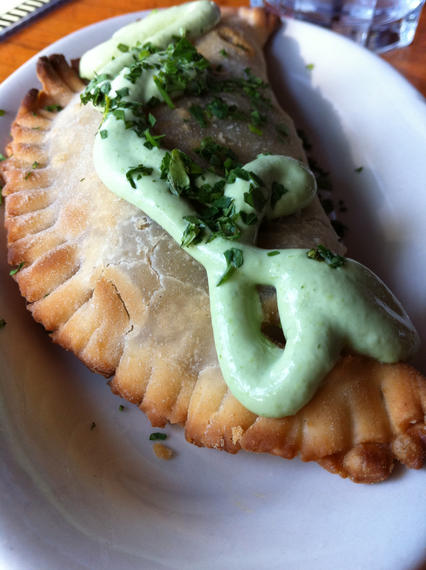 Empanada de Pato
Filled with tender pieces of finely chopped duck leg and pepper, this is one satisfying pillow of meat topped with rich cilantro cream.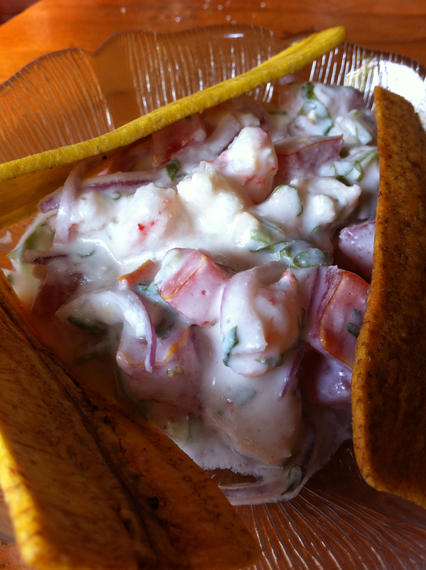 Ceviche de Coco
Many veggies and little shrimp.  But, it was "fine".  Crispy plantain chips added a hard crunch.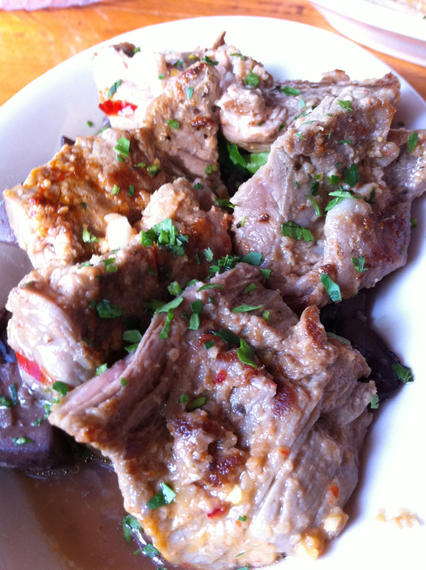 Ternera Fricanado
Visually and texturally unpleasant, this dish of veal was unfortunate in many ways.  It was overcooked.  So, as you can imagine, it was tough, chewy and the opposite of full of flavor.  It's a dish that offered little… except for a knockout mouthful of garlic.  This dish has the added distinction to be the very first time we've ever been served a bad dish of veal.  Ever.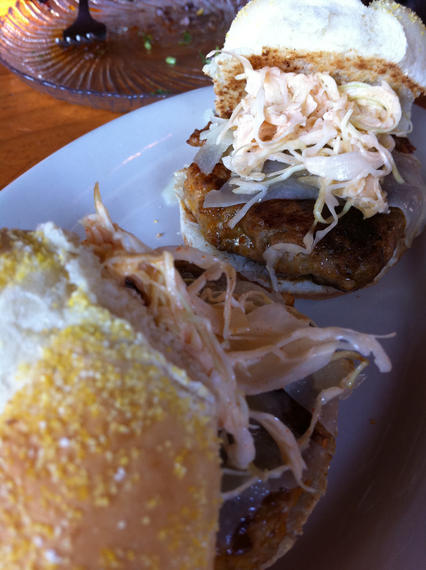 Chorizo Casera
(AKA Chorizo Sliders)
These would be easier to eat if the buns weren't so… what's the word?  Yucky.  Sadly, that is the word.  These unpleasantly doughy, crumbly grocery store buns put these in the forgettable column.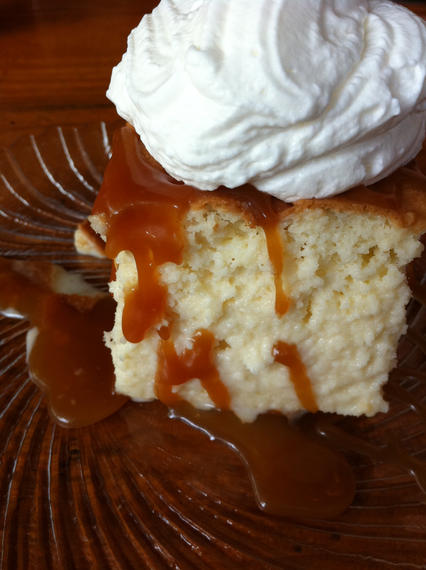 Tres Leches
Soaked with three milks, this cake square manages to retain its structure.  And, even with the drizzle of caramel this lovely hunk of cake manages (somehow) to not be too dense or cloyingly sweet.  As far as tres leches are concerned, that is.  By its very nature, tres leches will always be a very sweet cake.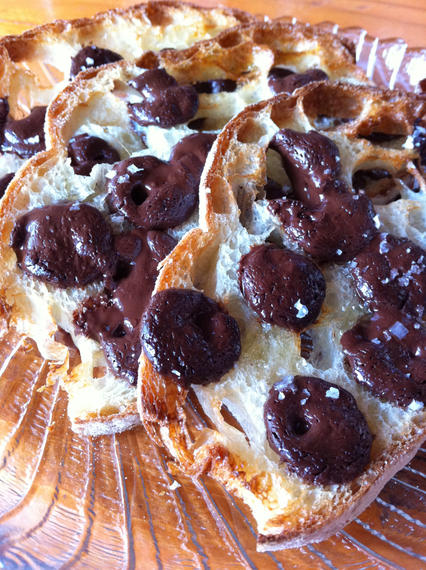 Pan Chocolate
One great big world of yum…
This gorgeous bread is toasted to a cispy golden brown perfection.  Then, it's topped with dark chocolate, sea salt crystals and a drizzle of olive oil.  It's mine!  All mine…
Eclipse Di Luna
4505 Ashford Dunwoody Road
Atlanta, GA 30346
678 205 5862