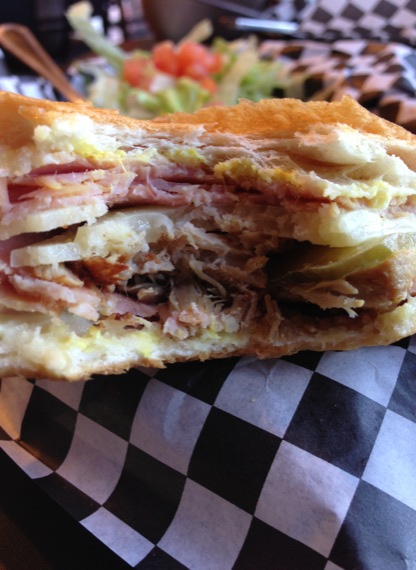 Those shredded bits and slices of roast pork were still warm from the oven.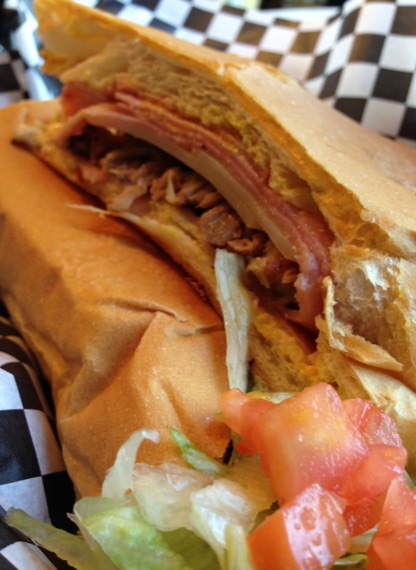 Cuban Sandwich
Mmm, tender roast pork…
This sandwich alone warrants a return visit.  Yeah, we'll be back.
Soon.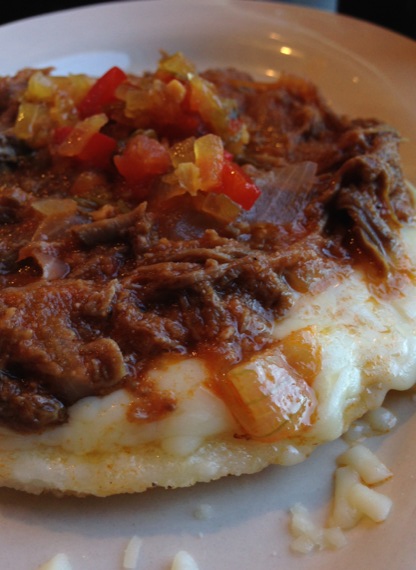 Arepa Topped with Ropa Vieja & Cheese
Tostones Latin Cafe has been open four days.  Is it too soon to say this is the best ropa vieja we've ever had the good fortune to taste outside of Miami?  Probably, but, it's still true.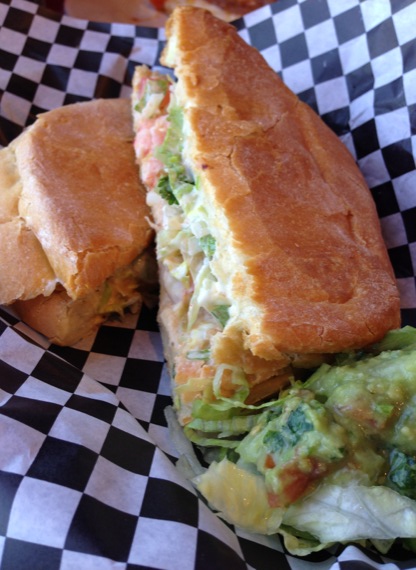 Shrimp Torta
The shrimp were so tender we're willing to overlook the excessive usage of mayo.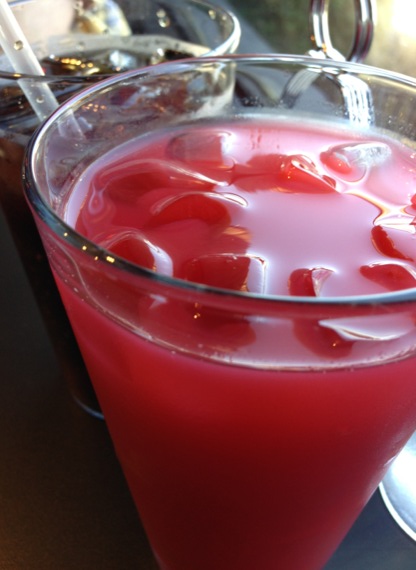 Blackberry Juice & Coke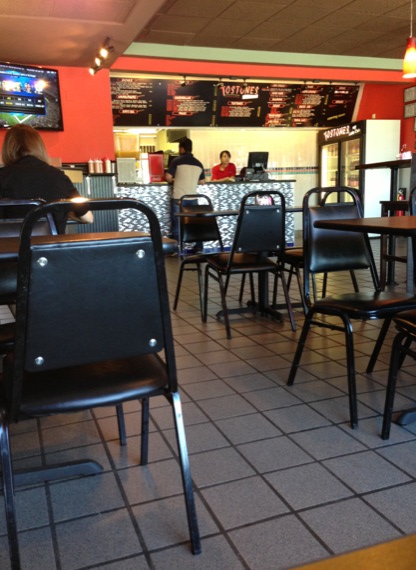 An Early Lunch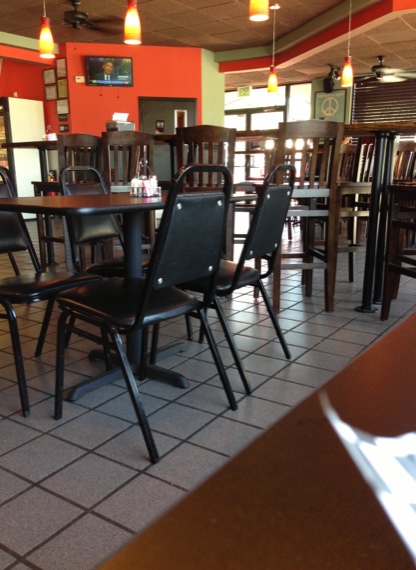 Hightop Bar Divides Space Nicely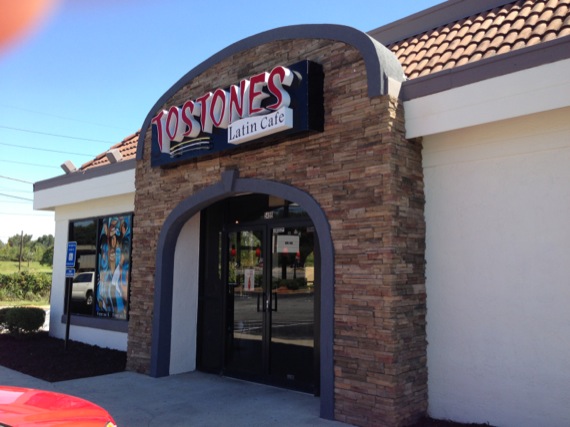 Guess Who's Finger?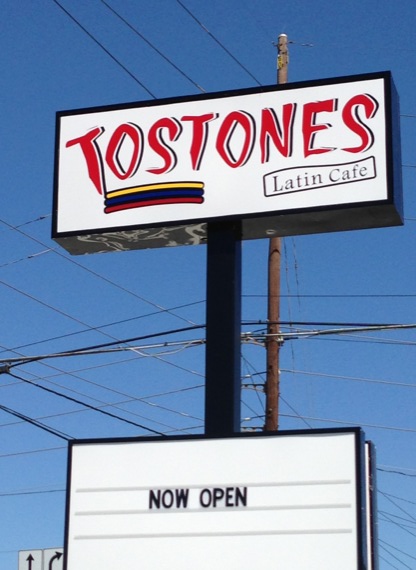 So close to 285, you can see the turn sign.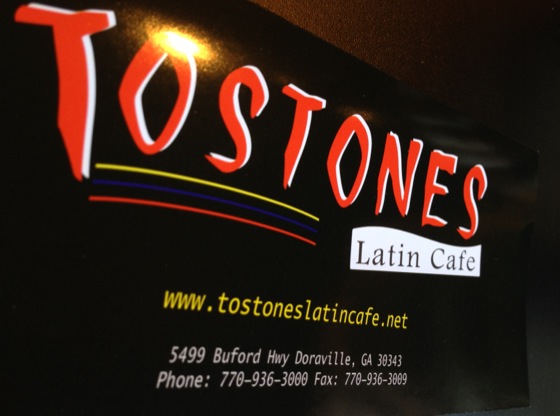 Next Time:
The Grilled Chicken Sandwich with Pineapple Salsa
&
Another Cuban Sandwich!
Tostones Latin Cafe
5499 Buford Highway
Doraville, GA 30343
770 936 3000