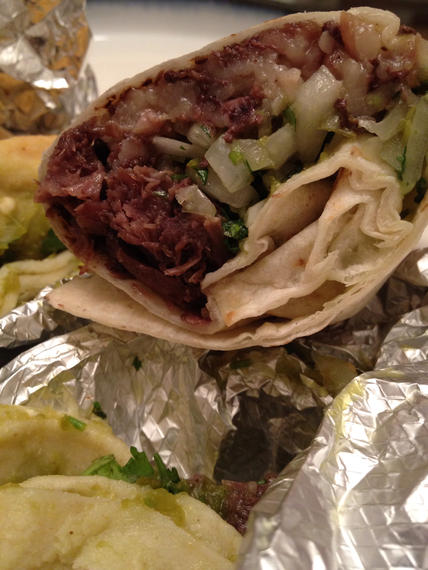 Barbacoa Burrito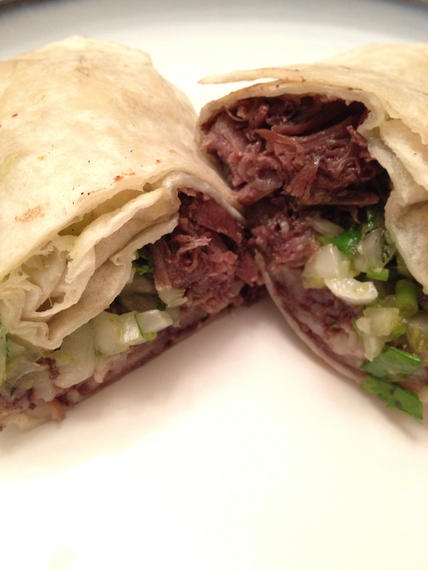 One big flour tortilla is stuffed with tender bits of rich, meaty shredded beef, minced onions and cilantro.  There was a nice balance of meat to tortilla.
(And, this will be our go-to… to go.)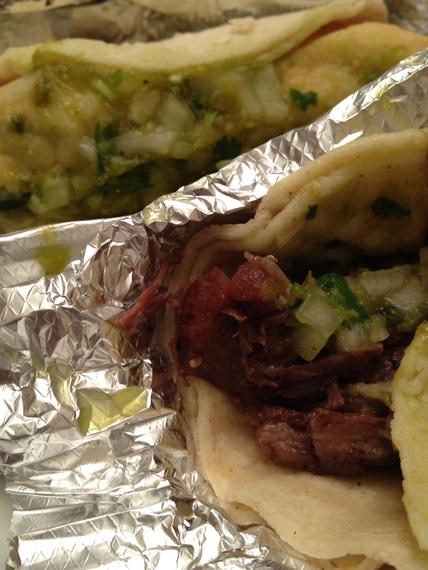 Tacos
Barbacoa up front, chile relleno in back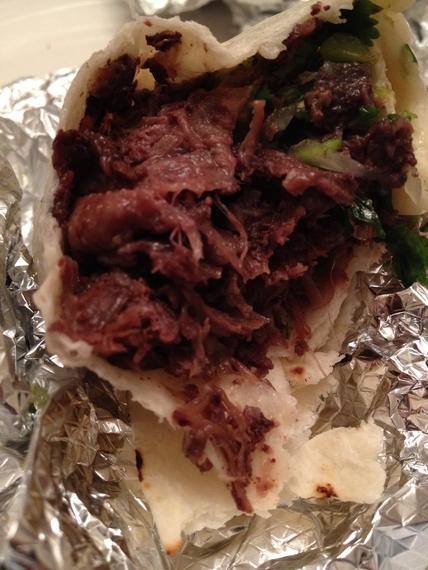 Barbacoa Taco
Generously stuffed with richly flavored, tender shredded meat?
Hell, yeah.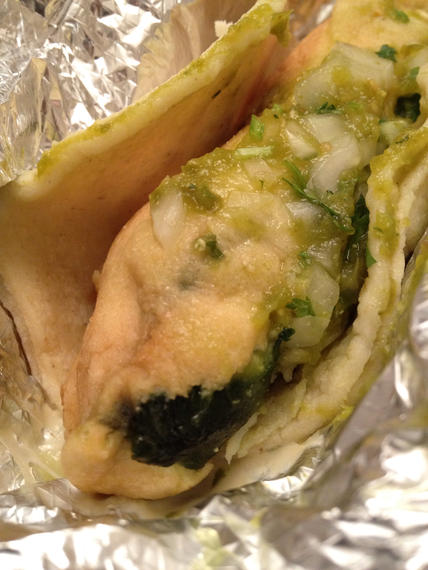 Chile Relleno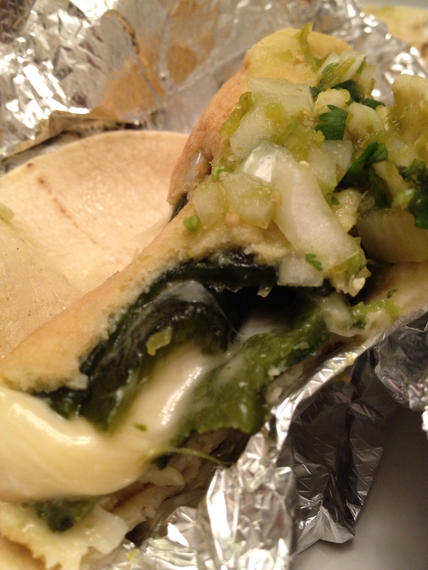 Mere minutes later, we were home and eating.  Everything was a bit too soft from the drive.  The chile relleno suffered the most.  It was quite soggy.  Even so, everything was incredibly tasty.  What's not to love about a drive-thru that's open til midnight every day of the week?  And, 4 am on Fridays and Saturdays?  That's a serious win.
El Taco Veloz
5084 Buford Highway
Doraville, GA 30341
770 936 9094