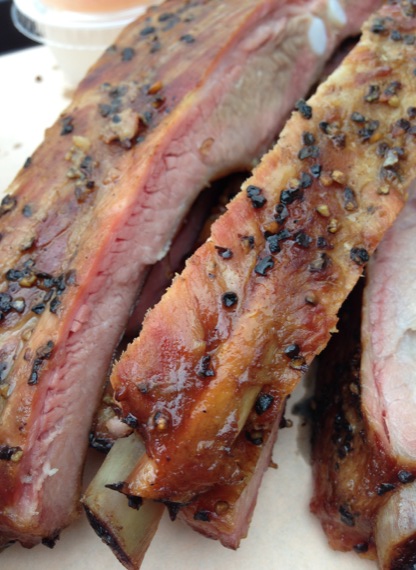 Moonies Texas Ribs
Tender, smoky, and generously dusted with coarsely ground black pepper… these were absolutely divine.
Again…
They're worth each and every second of that long drive to Flowery Branch.  Just be sure they're open first.  When the meat is gone, so are they!
Moonies Texas BBQ Hours:
Tue-Sun:  11:00am-8:00pm… Or, until the meat runs out.
Moonies Texas Barbecue
5545 Atlanta Highway
Flowery Branch, GA 30542
678 828 8366