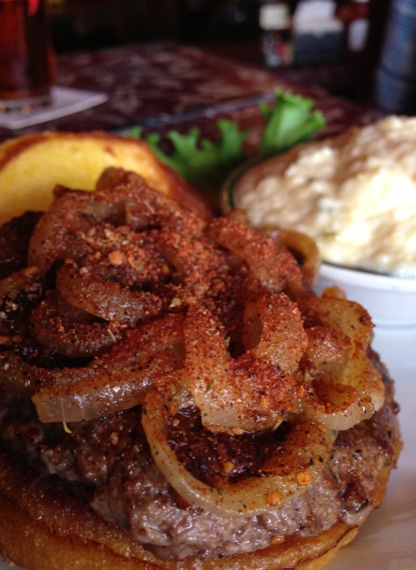 The Cajun Burger
As always, this was a tasty burger with loads of sautéed onions and cajun spice.  Those cheesy jalapeño grits in the background had plenty of great flavor, too.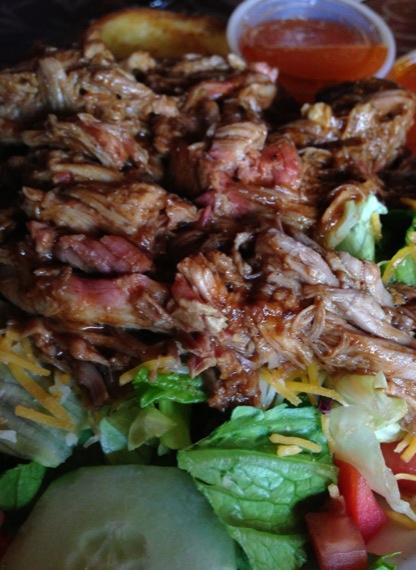 Pulled Pork Salad With House Dressing
Piled high with tender pork, this is one incredibly hearty salad.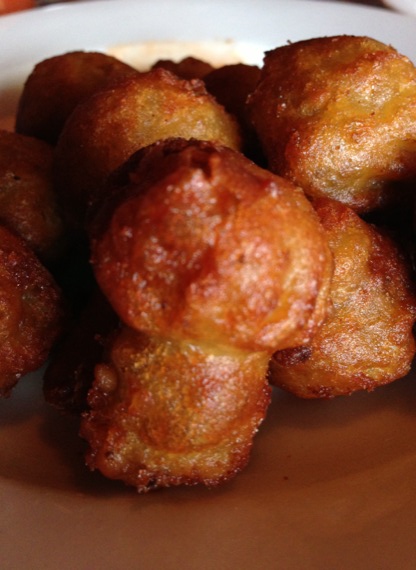 Fried Mushrooms
Don't they just scream "Eat me"?  …In a word, yum.  The accompanying horseradish sauce has just the right kick of fresh heat to make these really interesting.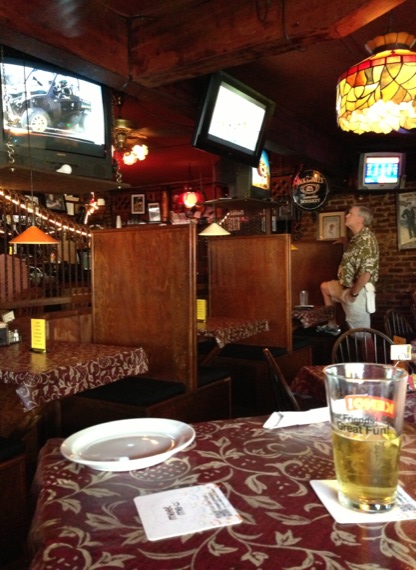 Late In The Day Lunch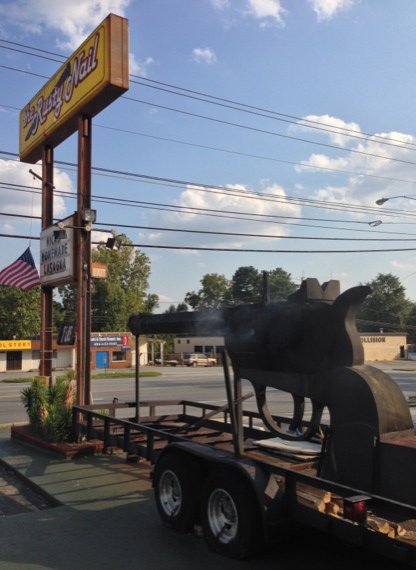 Just look for the smoking gun out front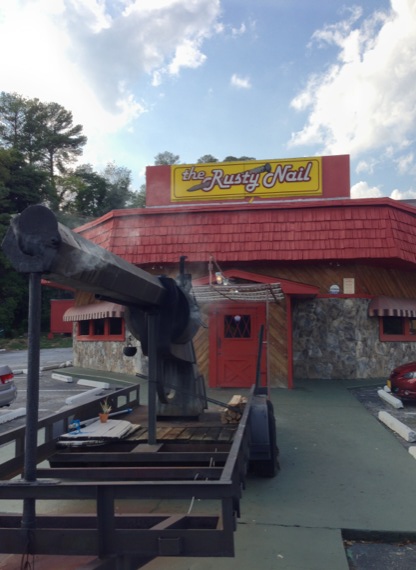 A sentimental favorite of ours for over 10 years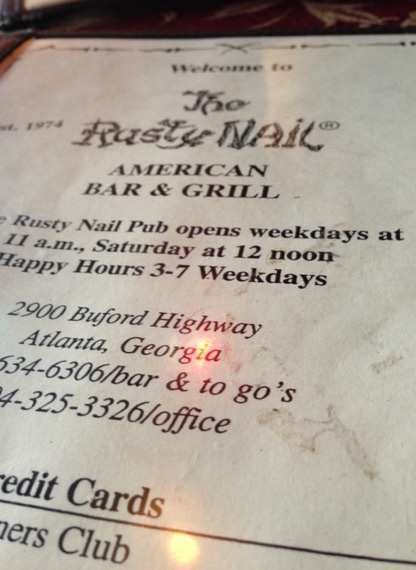 The Rusty Nail Pub
2900 Buford Highway
Atlanta, GA 30324
404 634 6306