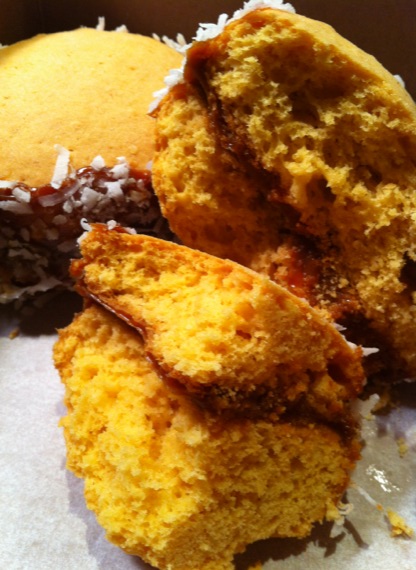 Giant Cookies Filled With Dulce De Leche
Barely sweet cookies filled with caramel and dipped in coconut, these make a lovely companion to your morning cappuccino.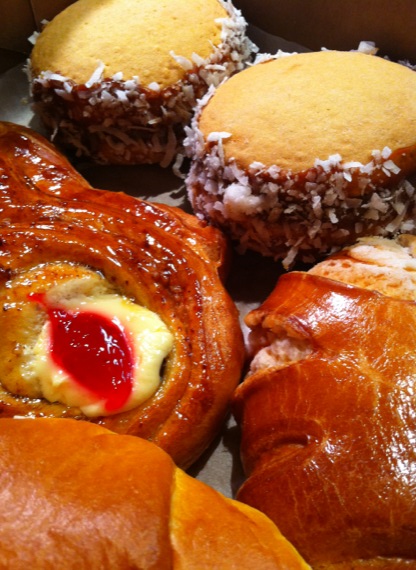 Glazed Cinnamon Bun & Pan Dulce
For around $1 each, these monstrosities will seriously fill you up.  We'd never call these our favorite pastries.  But, they'll do in a pinch when you're craving a sweet breakfast treat.
Panaderia @ Assi Market
1630 Pleasant Hill Road
Duluth, GA 30096
770 921 4989