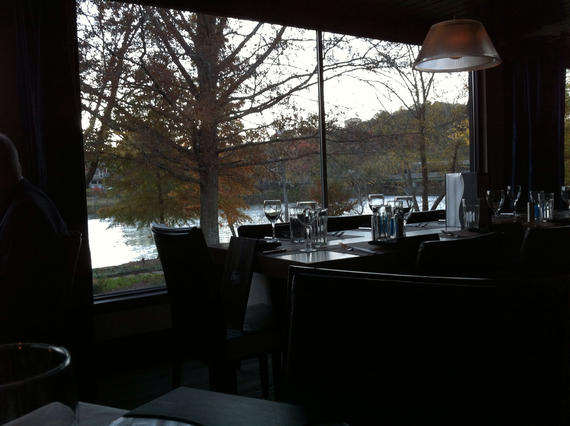 The Fall Colors At Ray's On The River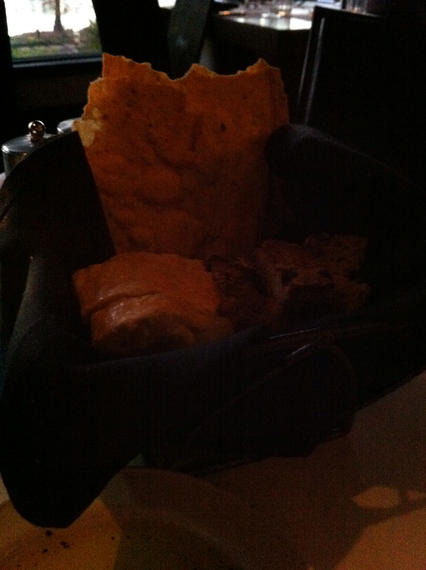 The Bread Basket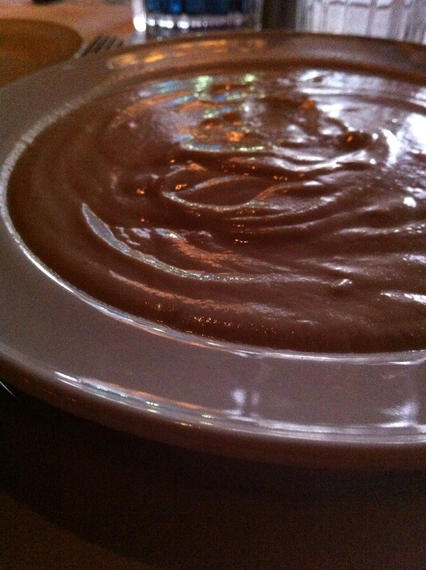 Cauliflower Soup With Scallops
If we were superficially grading this soup on its looks, it would've received a failing grade.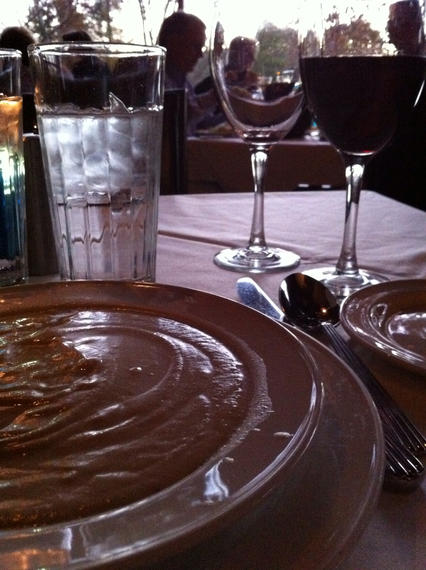 Not only did the overly thick soup sit stiffly in place like a pudding, but, this unattractive bowl of beige was sloshed over almost every edge of the bowl and a number of drips were the only decoration.
The taste?  It was fine.  The tiny bay scallops were tender.  But, it was utterly forgetable.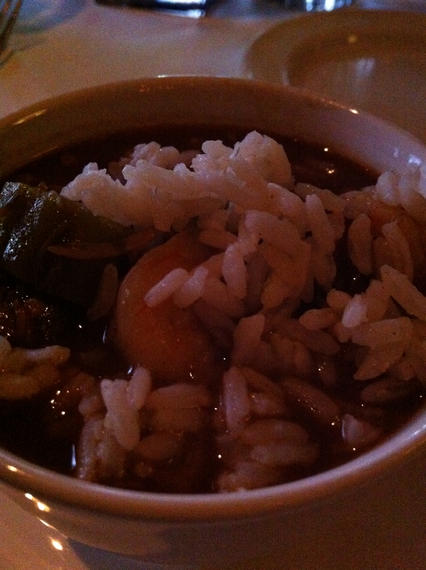 Gumbo
"When you have nothing nice to say…"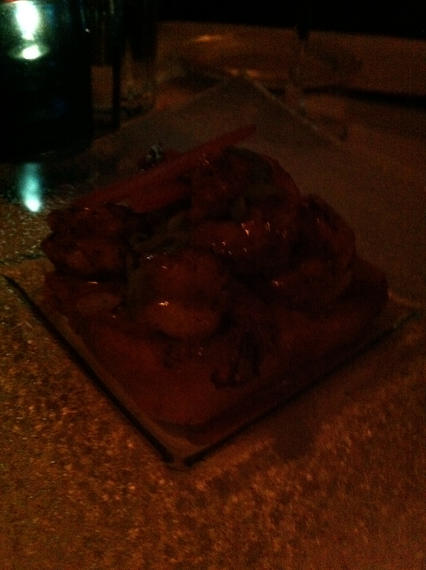 Ray's New Orleans BBQ Shrimp On Fried Grit Cakes
There's not much to see here.  But, these grit cakes were feathery light and fluffy with crispy edges on every side.   Simply put, the grit cakes were delicious.  And, the shrimp were nicely cooked and dressed appropriately in a sweet and spicy sauce.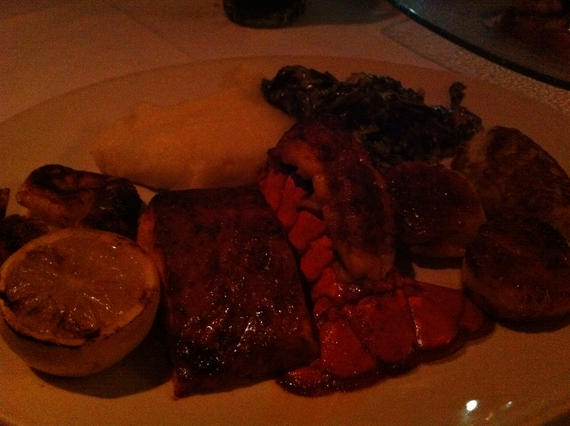 Seafood Platter
Even prettily fluffed, that was one of the smallest lobster tails we've ever seen.  And, it was overcooked.  The salmon was cooked to perfection, the two sea scallops were gorgeous and delicious, the two shrimp were overcooked so bad they were rubbery, and the teeny tiny crab cake was an extremely unattractive and misshapen (but, tasty) lump.  This "Signature Entree" was $38.  For, that price we were seriously shocked by the mixed bag of quality.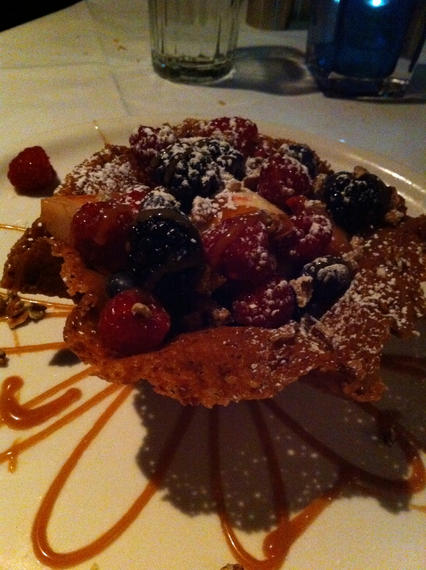 Praline Basket with Ice cream, Caramel and Berries
Crispy dark caramel brittle with ice cream and berries drizzled with more caramel… Yeah sure, it was tasty.  Caramel and praline brittle are hard to resist.  We started to glance around for the wedding singer.  But, then, the bill was served.