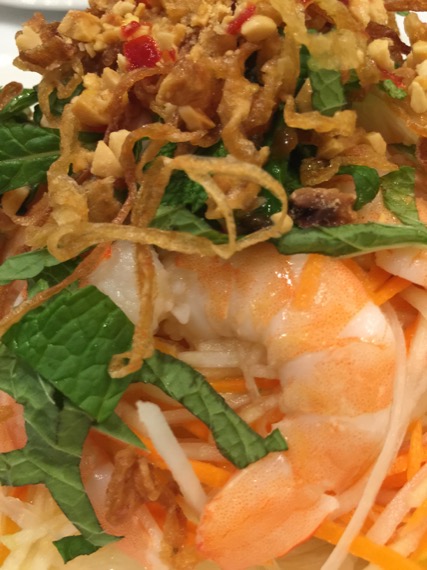 House Salad
We swear.  That's what the menu says!  Le Mekong will charm you with equal parts of approachable and delicious.  This was another meal to remember.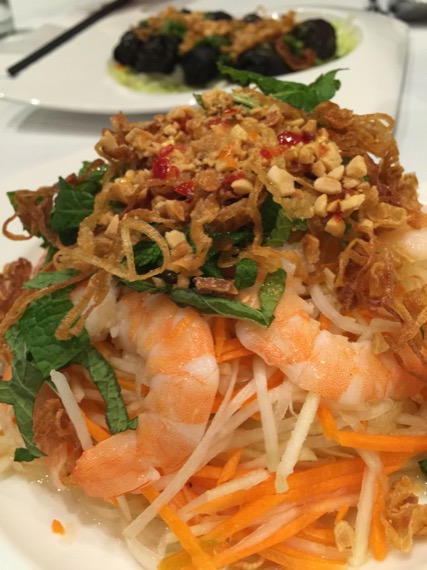 Goi Dac Biet
By any name, we love it.  A light drizzle of Vietnamese style vinaigrette tops shredded green papaya, green apple, carrot, white shrimp, shredded herbs, deep fried onion and shallot slivers and crushed roasted peanuts.
Yet again, it's quite good.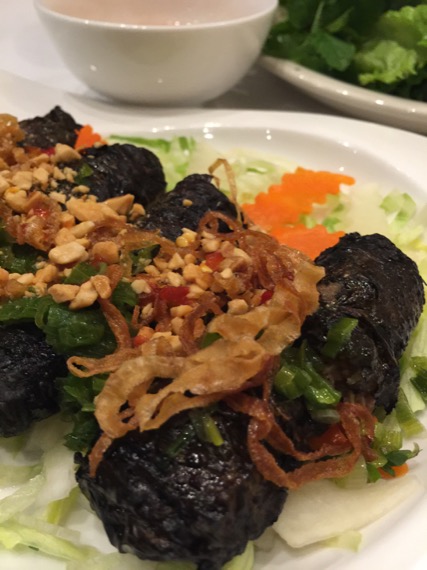 Betel Leaf Rolls
(Bo La Lot)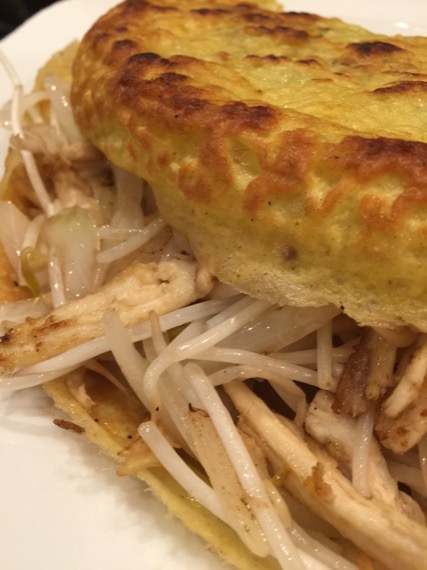 Vietnamese Crepe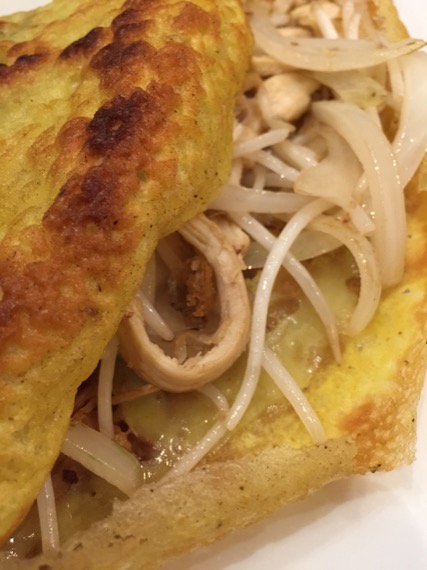 Banh Xeo
We're already craving a return visit for more of this.  And, we won't mind the drive out there one little bit.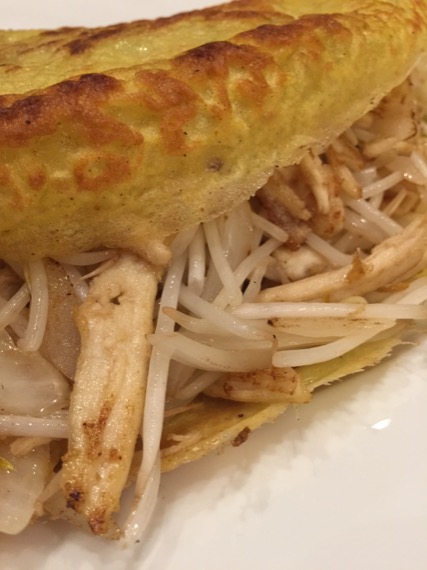 It's hard to see under those crispy edges.  But, this was absolutely bursting with bean sprouts, onion slivers and shredded chicken.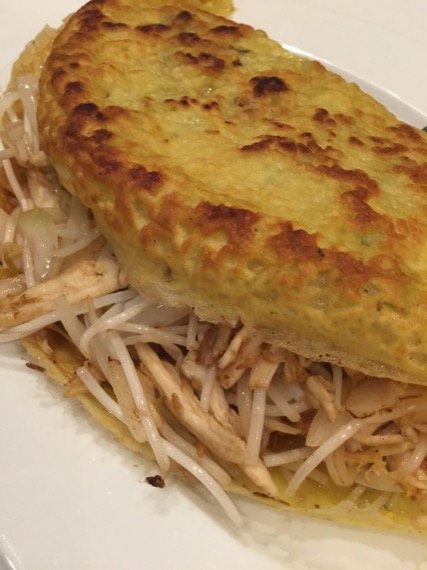 Super crisp and delicious, the crepe was absolutely incredible.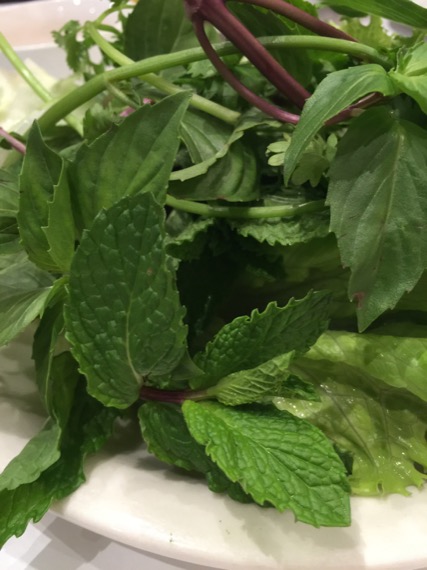 A mountain of herbs…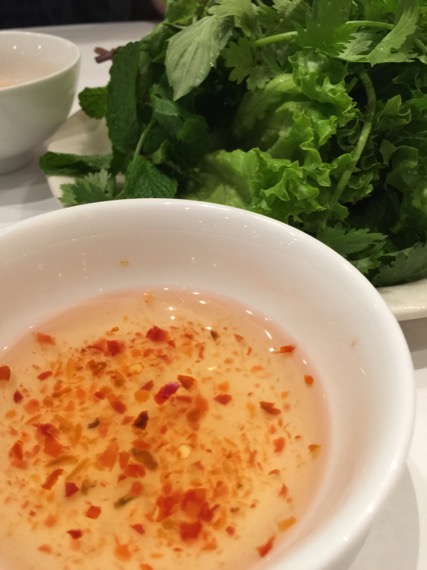 …and an even bigger mountain of fresh frilly lettuce and Vietnamese dipping (fish) sauce.
Le Mekong Vietnamese Cuisine
10900 Medlock Bridge Road
Suite 105
Johns Creek, GA  30097
770 622 5000