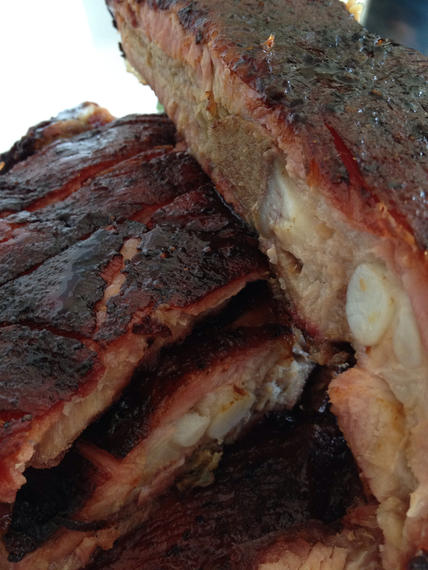 Tipsy Pig Barbecue
Another long drive was rewarded with yet another fabulous rack of ribs.  These ribs seem to be getting better with each new visit.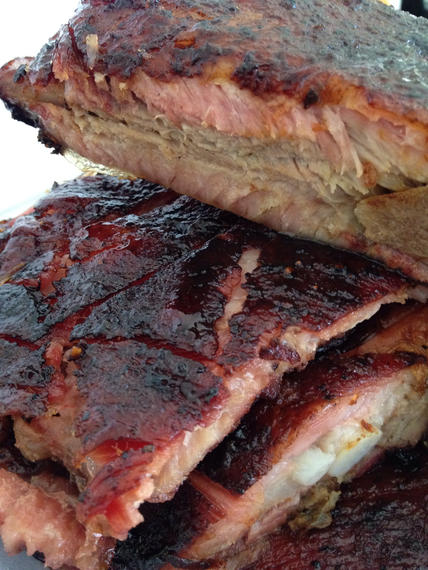 Tipsy Pig BBQ Ribs Are Offered On Friday & Saturday ONLY!
Tender, smoky meat is brushed with just the right amount of sweet & mildly spiced sauce.  The right touch of that sauce creates a gorgeous lacquered shell to cover the tender meat and hold in its juices.
Yes, this little barbecue restaurant with only two or three tables is located inside a Shell gas station.  But, don't let that stop you from giving this place a chance.  These are some absolutely killer barbecued ribs.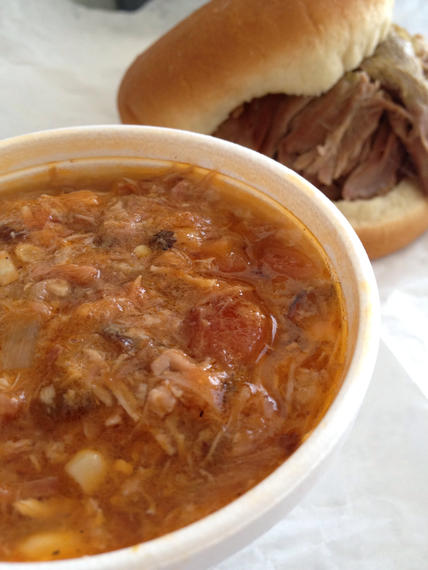 Brunswick Stew & Pulled Pork Sandwich
That little bowl is so chock full of meat it could almost be a meal of its very own.  And, the giant chunks of tender pork you see in the background are hiding the nicely lacquered crispy bits of bark that accompanied every bite of our sandwich.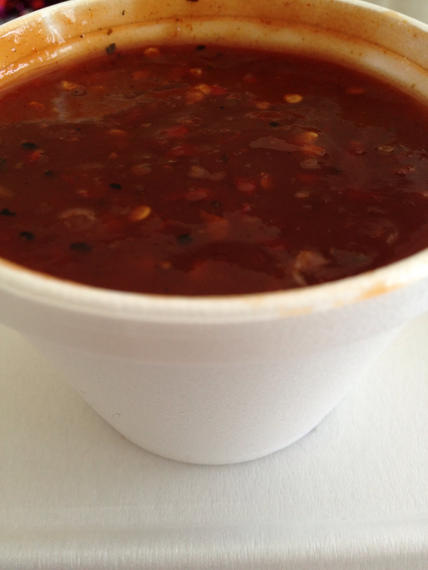 Tipsy Pig Spicy BBQ Sauce
And, that sandwich only gets better when you add just the right splash of this spicy barbecue sauce.  There's a mild sauce, too.  But, this spicy version rules in our book.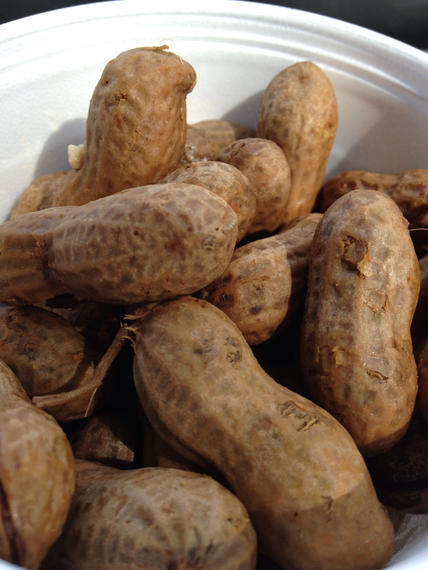 Cajun Peanuts
We found these peanuts in a slow cooker near the little cluster of tables.  And, they're pretty damn good.  Laced with red pepper flakes, they have  a nice little spicy kick.  It might be a little kick, but, it still makes these boiled peanuts better than many of the others we've tried.  What else makes them better than most?  They weren't drowning in overly salty water.
And Breakfast, Too!
We'll be back to try their biscuit sandwiches for breakfast in the very near future.  We hear there's a talented lady who makes fresh biscuits every Monday through Friday during the breakfast hours.
Tipsy Pig BBQ
(Inside Shell Gas Station)
3020 Five Forks Trickum Road
Lilburn, GA 30047
770  885 5313