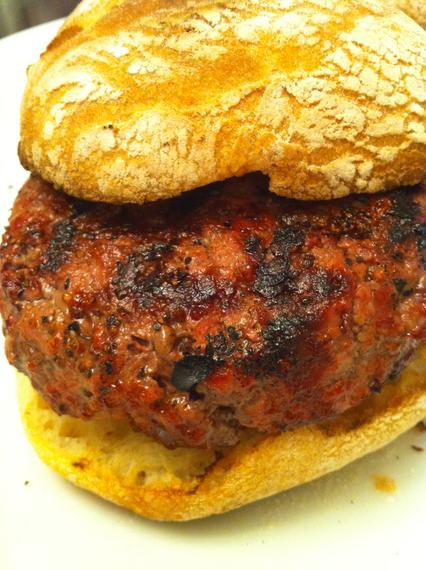 Homemade BBQ-grilled Burger on Mini Ciabatta
Another visit to Alon's… and we made another great find.
We were browsing with some interest at a rather nondescript vacuum-sealed package of ground beef.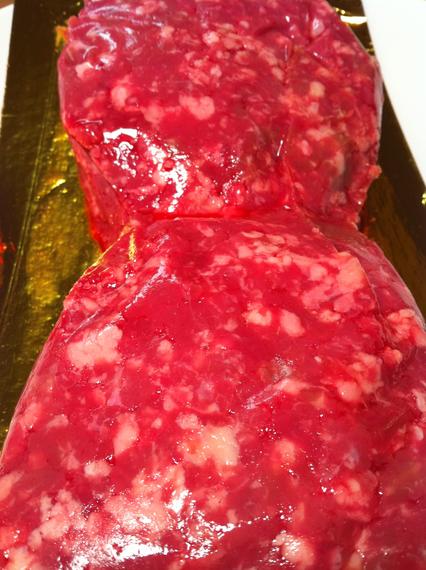 Three-Cut Ground Beef of Hanger, Chuck, & Brisket
And, one of the Alon's friendly staff volunteered a bit of information.  The package was a house-ground blend of hanger, chuck & brisket.  Then, he mentioned that Creative Loafing did a write-up.  And, it's been a great seller.  We we were sold.  We grabbed a pack of 2 burgers ($9) and a few mini ciabattas.
An hour later…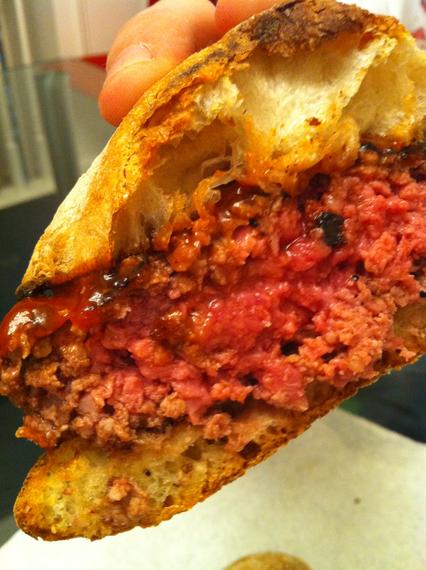 Sha-zam! …quick week-night dinner.
It might not be our all-time favorite ground beef blend.  But, it's REALLY good.  Creative Loafing mentioned a good amount of fat.  But, our meat was surprisingly lean for a burger (yet, still full of flavor) and tender.
Yummy.  We'll definitely be buying these again.
Alon's Bakery And Market
4505 Ashford Dunwoody Road
Atlanta, GA 30346
678 397 1781