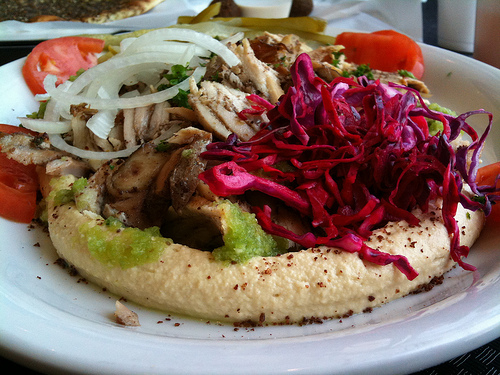 Chicken Shawarma with pickled vegetables and hummus
We loved this!  The flavors were incredible.  The combination of moist chicken layered with spices, hummus, and pickled vegetables were just about perfect.  We also received a generous serving of paper thin pitas as part of the platter.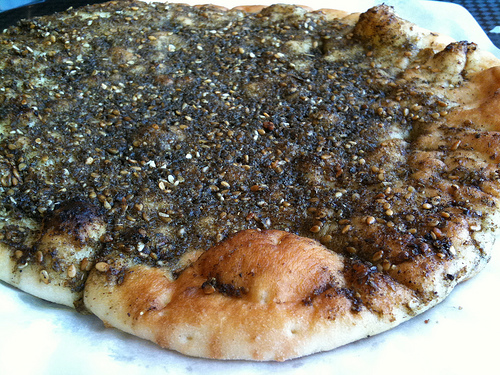 Za'atar Flatbread
Za'atar spices were blended with olive oil to make a paste, then smeared on the flatbread.  This was prepared in advance and heated to serve.  It arrived perfectly crisp along the edges and tender & chewy in the center.  This could easily be a meal.
We also ordered a small serving of falafel (6 small pieces).  They were fried to order.  Arriving  perfectly crisp and hot served with tahini sauce that had the perfect splash of lemon, we both loved them.  They were full of flavor, generously spiced, bright green from fresh parsley and the taste of sweet onion was a nice background flavor.
Jerusalem Bakery
4150 Old Milton Parkway
Alpharetta, GA 30005