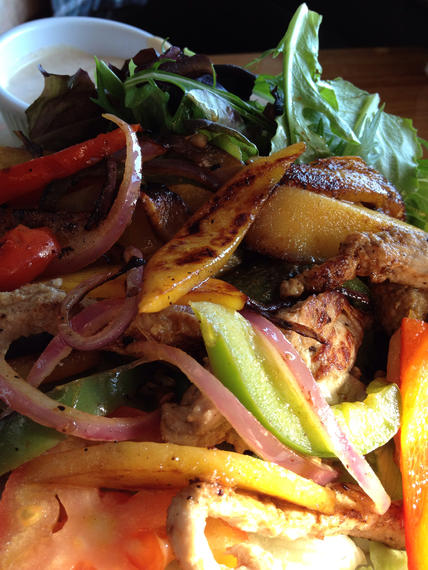 Grilled Pork & Mango Salad
It would be silly to complain about the mildest winter in our history of Atlanta winters.
But, we're seriously ready for spring.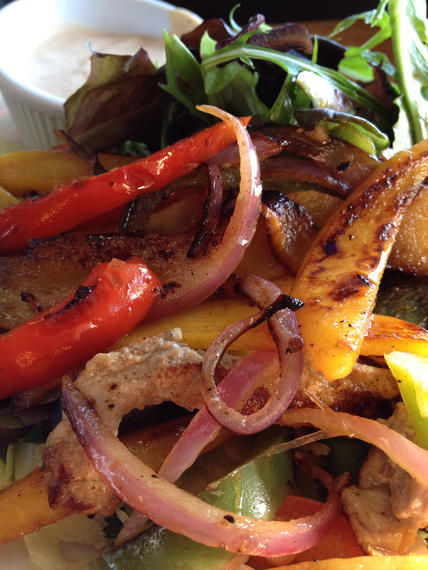 Pork, peppers, onions and mango slices are grilled and served on top of a nice mix of greens.  The only negative was the salad dressing.  Allegedly, its a creamy mango vinaigrette.  However, it tastes like some sort of Thousand Island dressing.  It doesn't complement this salad.  AT ALL.  That won't stop us from ordering this tasty little salad again.  But… Next time, we'll ask for a plain vinaigrette.  You can be sure of that.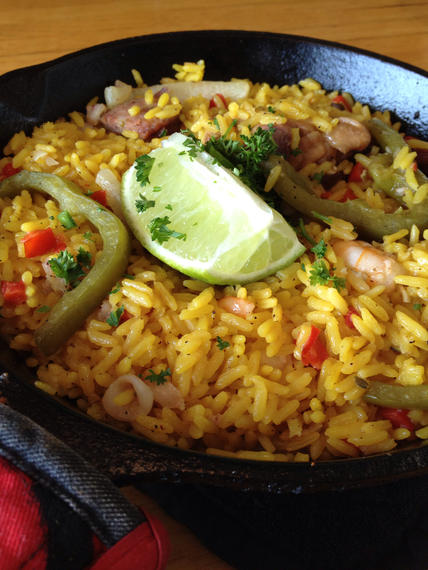 Paella
This dish might be a wee little bit on the simple side.  And, you could say that the mild sausage and shrimp were used a bit too sparingly.  But, for this price, it's still pretty damn tasty.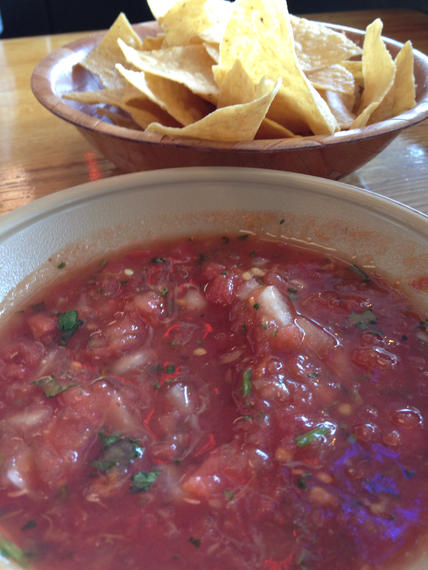 They toss you (we almost mean this literally) some chips and salsa, too!
La Fonda Latina
4427 Roswell Road
Atlanta, GA 30342
404 303 8201