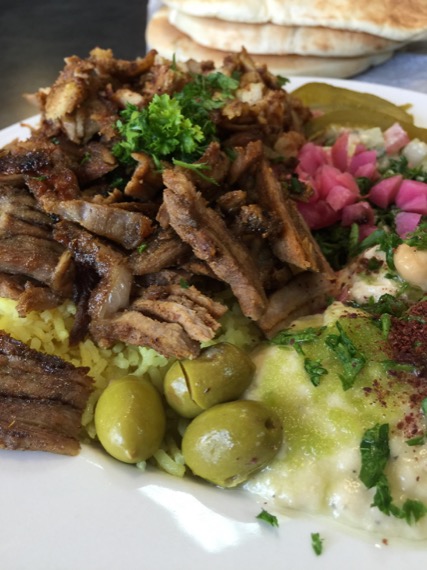 Jerusalem Bakery Mixed Platter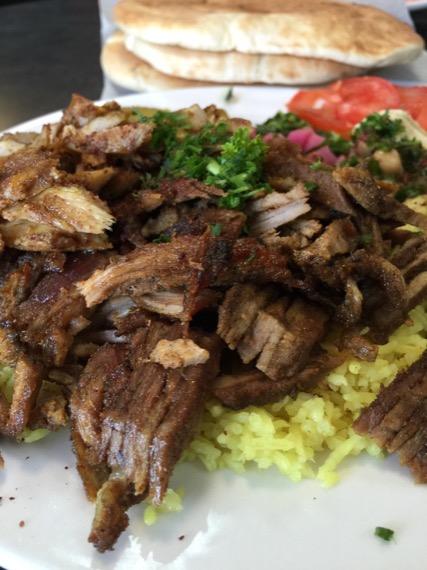 With Beef & Chicken Shawarma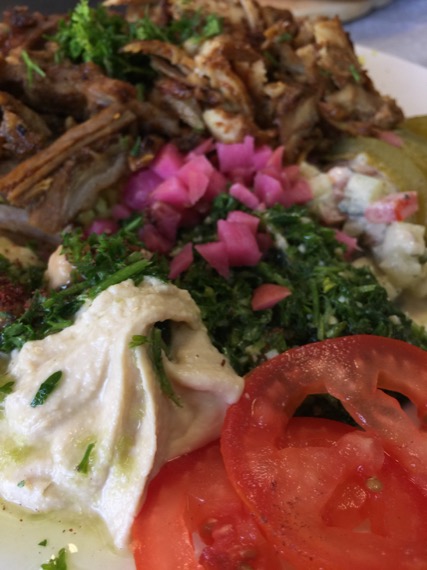 The Jerusalem Bakery sampler platter comes with a portion of hummus, baba ghanough (or baba ghanoush, or baba ghanouj, or baba ghanoug), tabuleh salad, tomato slices and rice.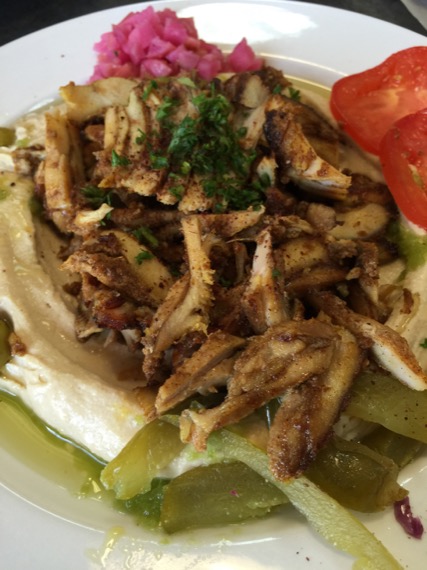 Chicken Shawarma On Hummus
This generous portion of chicken shawarma was served with pita bread, olives, a drizzle of olive oil, tomato slices and pickled vegetables.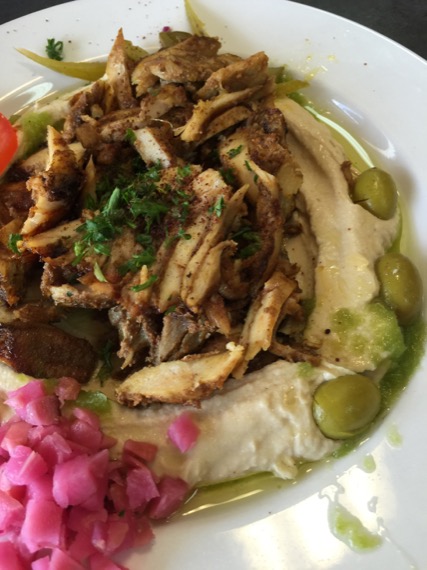 It's all good… so very good.  And, it's made even better by fresh pitas warm from the oven.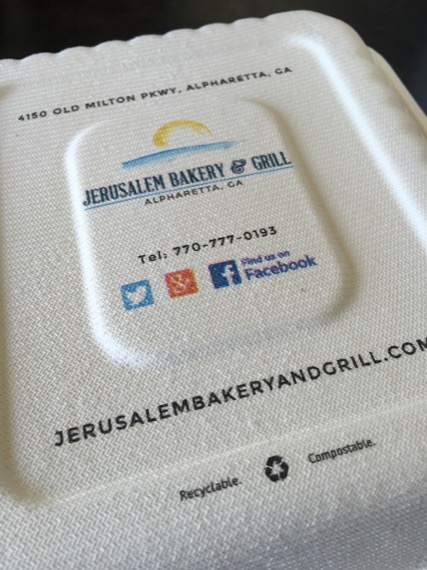 Another visit, another delicious meal… it's always worth the drive.
Jerusalem Bakery & Grill
4150 Old Milton Parkway
Alpharetta, GA  30005
770 777 0193