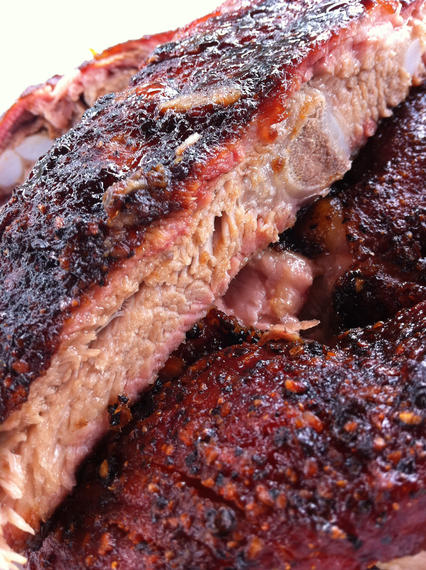 BBQ Spare Ribs
Another visit to Tipsy Pig Barbecue… And, we were rewarded with another mountain of fantastic ribs.  Just the right amount of spicy, peppery rub brings out the best in this pile of lusciously tender, smoky ribs.  So moist and tender, no sauce was needed.
But, Tipsy Pig's hot barbecue sauce is incredible.  The regular version of barbecue sauce is nice, too.  But, it's really all about the hot sauce with big flecks of crushed red pepper and a burst of vinegar that's "just right".  It's this hot barbecue sauce that we pour all over our pulled pork sandwich.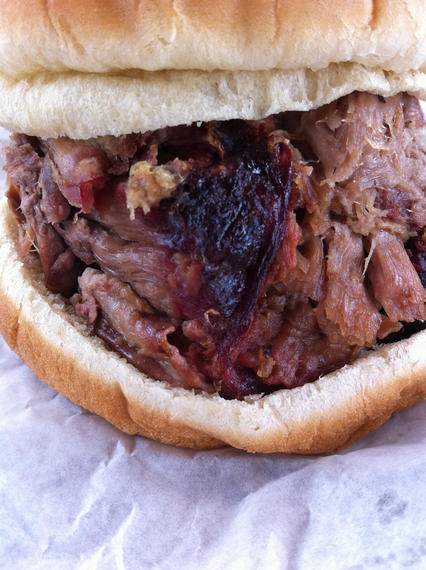 Pulled BBQ  Pork Sandwich
We could have happily eaten this sandwich "as is".  The huge mountain of pulled pork in this generously stuffed sandwich was moist, tender, smoky, and all-around delicious.  Their hot barbecue sauce takes it to another level.  A higher level.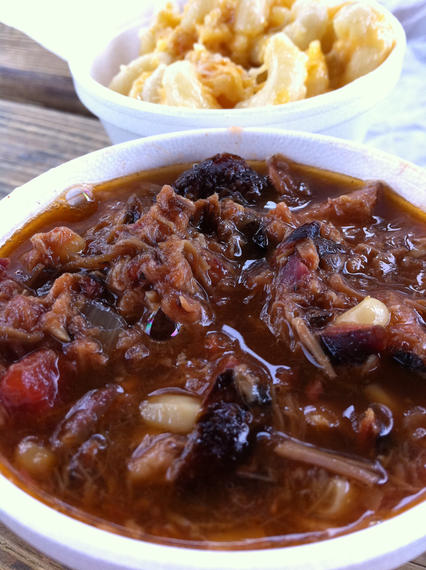 Brunswick Stew and Mac & Cheese
The Brunswick stew was chock full of smoky meat and corn.  So good…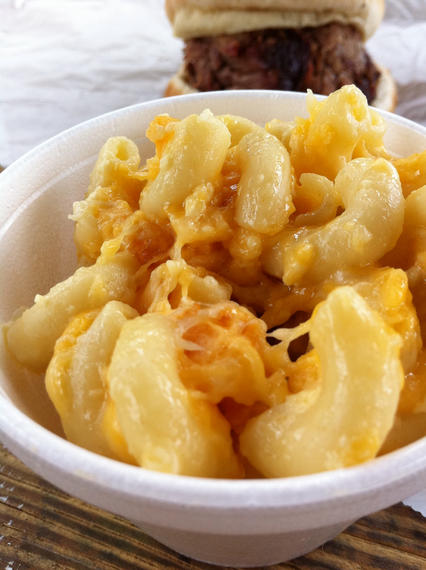 Mac & Cheese
This is one tasty mess of ooey gooey, cheesy macaroni.  Just a guess… But… We'd say these aren't a low calorie food item.  This order of mac & cheese was richer, tastier and significantly cheesier than that of our last visit.
The gorgeous pork (spare ribs & pulled pork), crave-worthy hot barbecue sauce and Brunswick stew will keep bringing us back.  Again and again.  There is no denying that this is quite a drive deep into the burbs.  But, is it a drive we're willing to make?  Hell, yeah!
Don't forget, the ribs are available on Friday & Saturday ONLY!
(Hours:  Tues-Sat from 11:00am – 8:00pm)
Tipsy Pig BBQ
(Located on the Inside of a Shell Gas Station)
3020 Five Forks Trickum Road
Lilburn, GA 30047
770 885 5313