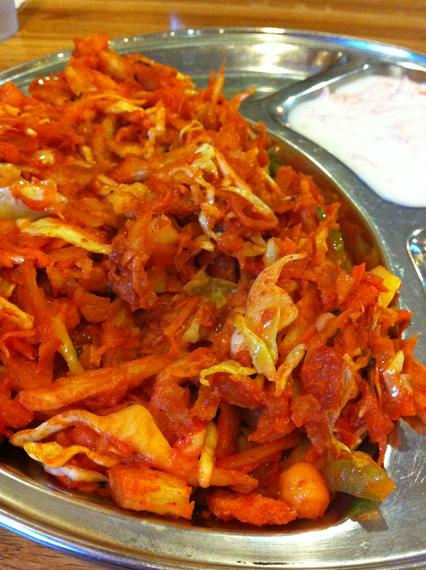 Mixed Vegetable Parotta
Thinly sliced parotta with a mixture of thinly sliced cabbage, peppers, onions and other vegetables are tossed in a mildly spiced red sauce.  No cilantro leaves garnishing the dish this time… I missed the freshness of a cilantro leaf here and there lightening up the dish.
We forgot all about this visit from July… probably due to the fact that it was almost identical to this visit.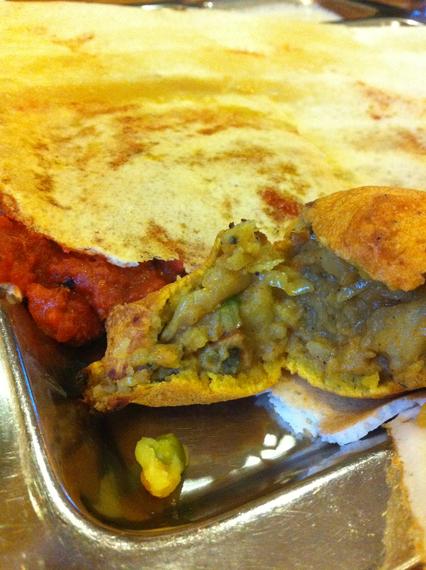 Kara Dosa & Vegetable Bonda
Both were crisp and hot… fresh off the griddle and out of the fryer.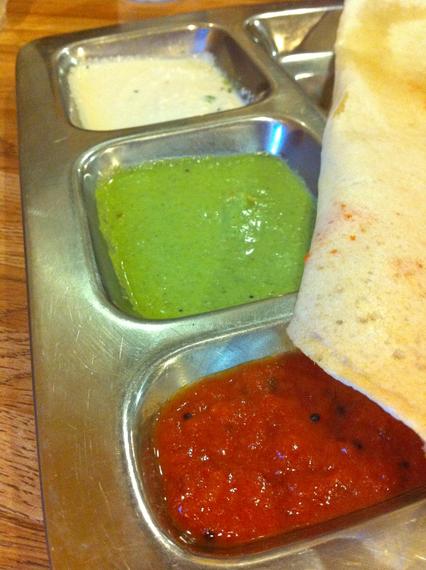 And, the standard lineup of chutneys were present… coconut, cilantro, and sweet tomato.  We ended with two steaming hot cups of masala tea.  Our addiction to masala tea instigates most of our visits.
Madras Saravana Bhavan
2179 Lawrenceville Highway
Decatur, GA 30033
404 636 4400