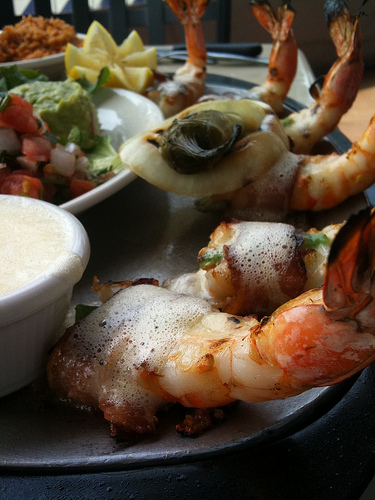 Camarones Brochettes
How do you make shrimp even more yummy?  You stuff it with cheese & jalapeno then wrap it up like a package in bacon. And, just to be sure you don't mistake this for a healthy food, they brush each bacon-wrapped shrimp with melted butter.  These gigantic shrimp were delicious.  I know we'll be craving them again… soon.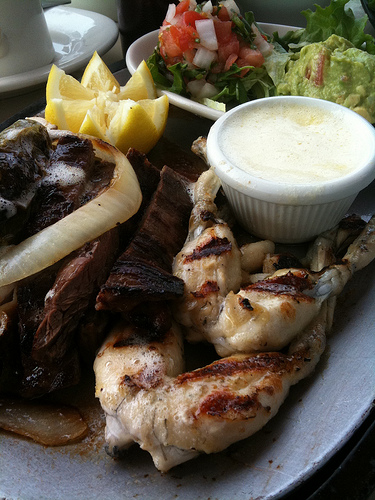 Matamoros
Mesquite grilled frog legs, tender skirt steak and chicken were brushed with butter on the grill.  And, more melted butter (Why?  We just ignored it.) was presented with this nicely grilled trio.  Clearly, this wasn't a light meal.  But, we loved it.  Mesquite grilled frog legs… brilliant.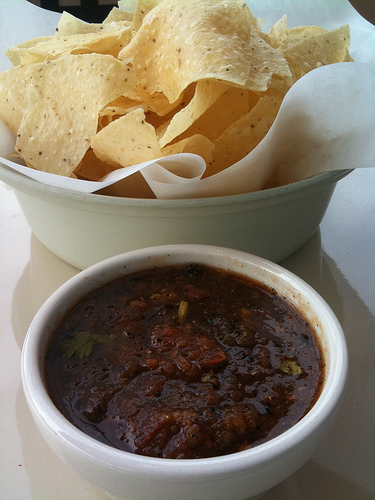 Roasted Tomato Salsa
Dark roasted tomatoes and onions add a ton of flavor to this salsa.  Cilantro is used wisely.  Personally, I'd enjoy a bit more heat.  But, this is shaping up to be one of our favorite salsas.
Uncle Julio's
1140 Hammond Drive NE
Sandy Springs, GA 30328
678 736 8261