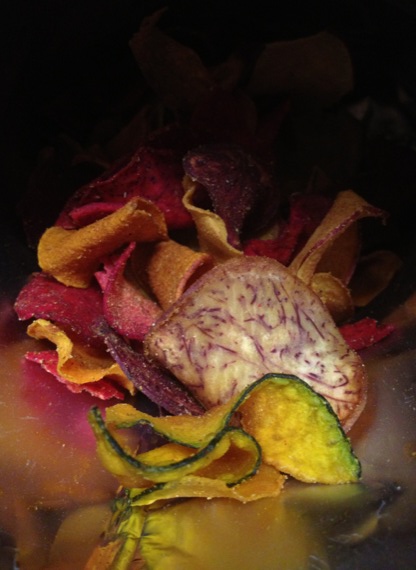 Thai Basil Curry Terra Chips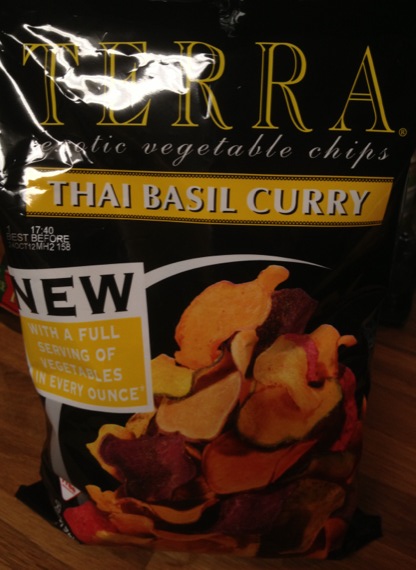 It might be more straightforward to say a full serving of ROOT vegetables in every ounce.  Our bag only had a couple Kabocha chips.  But, those were a couple of mighty tasty curried chips.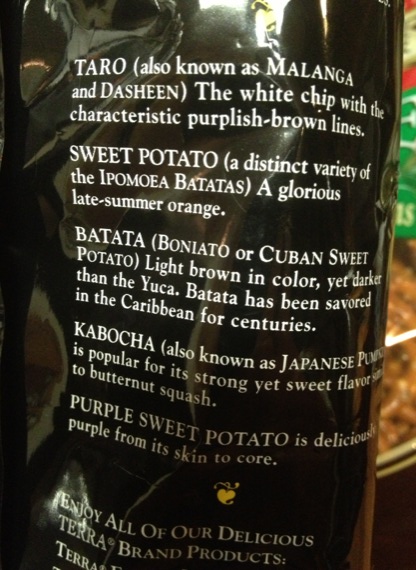 In any event, they were too good.  We made a meal out of this bag.  They were all super crisp and the assortment of fried chips added a great variety of flavor to the curry seasoning blend.
(We found our bag at Whole Foods.)