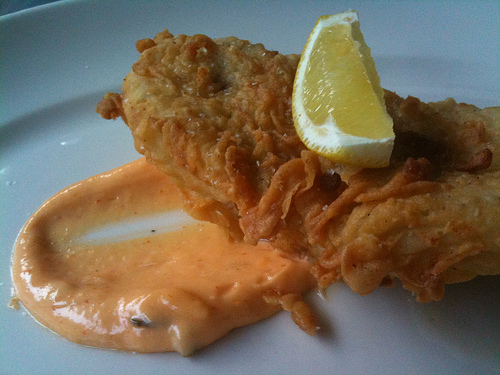 (Sweetwater brined) Fried Catfish
The Best Fried Catfish in Atlanta?  Oh yeah!
Sunday Supper @ JCT
Another visit to JCT (first review here), and, we're rewarded with another perfect filet of fried catfish.  Without a doubt, this is the best fried catfish in Atlanta.  Perfectly crisp exterior, moist flaky interior, and a brine that improves this poor underappreciated catfish.  I don't see how it could get any better than this.  The rich plate schmear of sriracha and homemade mayo isn't even needed.  It's a nice kick to your tastebuds.  So, I'll take it!  And, it adds another rich (SUPER RICH) layer of flavor to an already perfect filet of fish.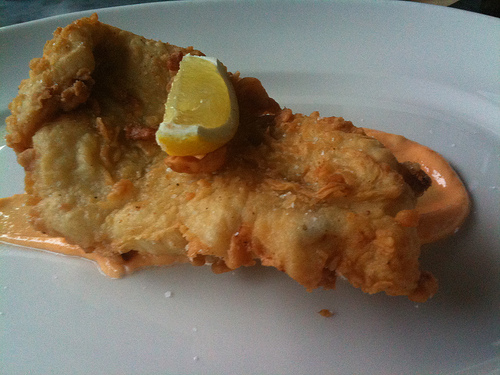 The Best Fried Chicken in Atlanta?  The debate continues.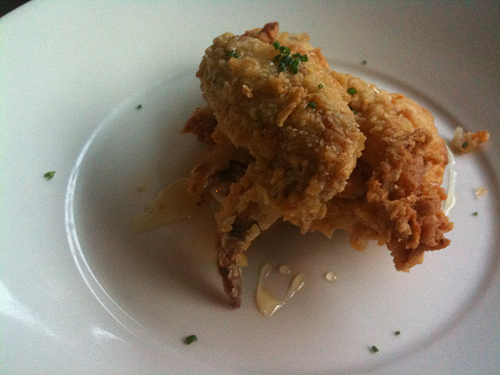 Black Skillet Fried Chicken with Honey Drizzle
Flaky layers of crisp breading crumble with each bite.  The light drizzle of honey enhances all of the rich, savory goodness that is fried chicken.  A heavy hand with the honey could turn this into a cloyingly sweet mess.  But, the light touch of honey magnifies the comfort food elements and elevates them to a new level.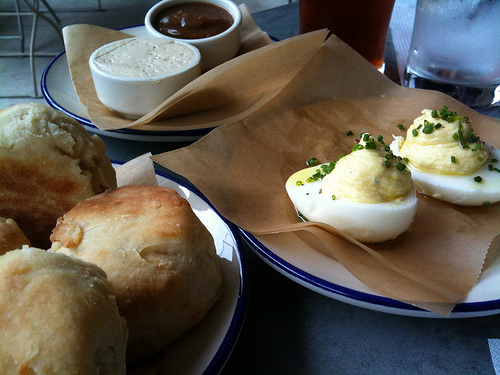 Buttery mini biscuits with honey butter & vanilla apple butter and deviled eggs start the meal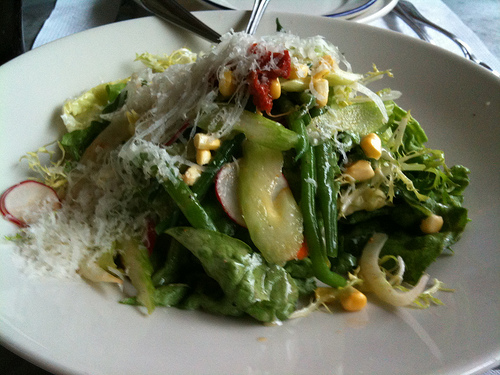 Farm Stand Salad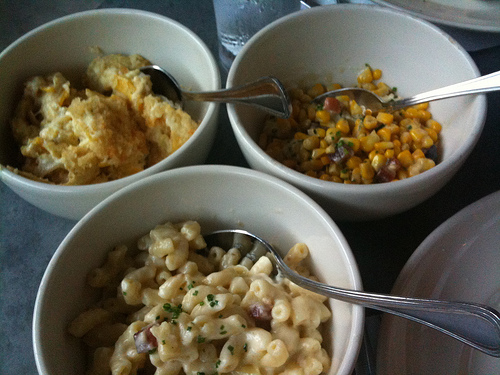 Corn with melted cheese and crisp diced bacon, mac & cheese, and squash casserole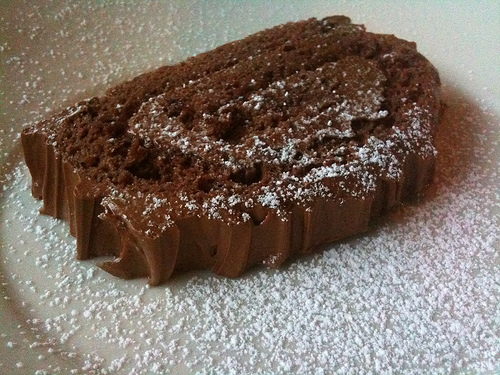 Rolled chocolate sponge cake with fluffy buttercream finish this meal
The desserts and sides may change slightly from visit to visit.  One dessert was a strawberry cake.  A chocolate layer cake appeared on one visit.  And, a lovely rolled cake appeared on this visit.  But, they all glimmer with top-notch ingredients.
JCT Kitchen & Bar
1198 Howell Mill Road, Suite 18
Atlanta, GA  30318
404 355 2252