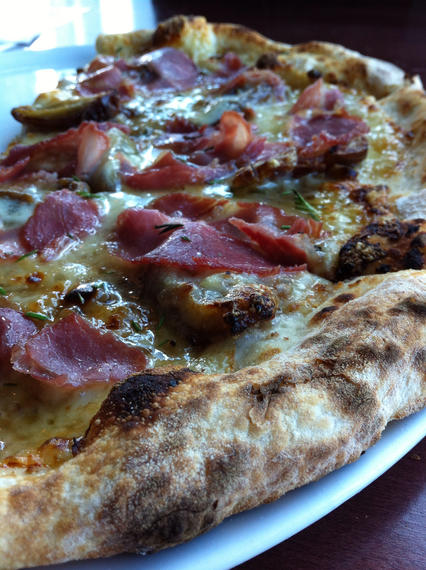 The Half Moon Dolce
(Fontina, Capicola, Dates, Walnuts, Honey & Minced Rosemary)
This pie was practically begging for a glass (or bottle) of wine.  Sadly, we were too early.
Note to self:  Delay all future brunch meals til noon or later.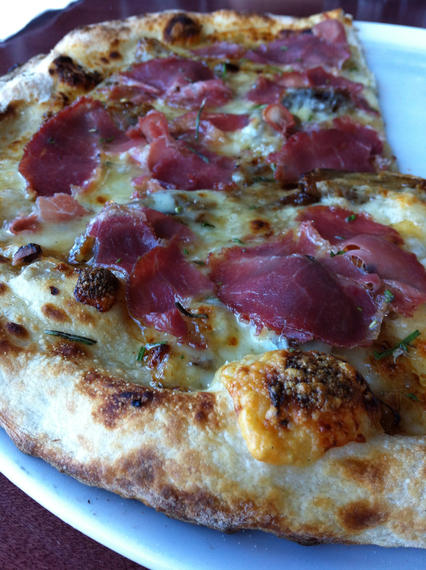 It felt a bit lonely.  But, it was still delicious.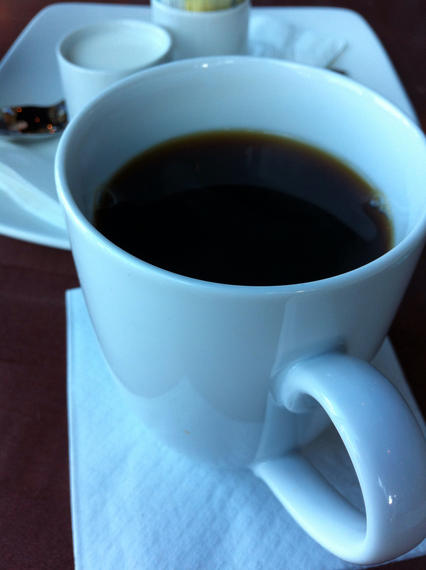 So, we reverted to another pair of vices.
Caffeine meet sugar, doughnuts (or, sweet pizzettes) meet coffee.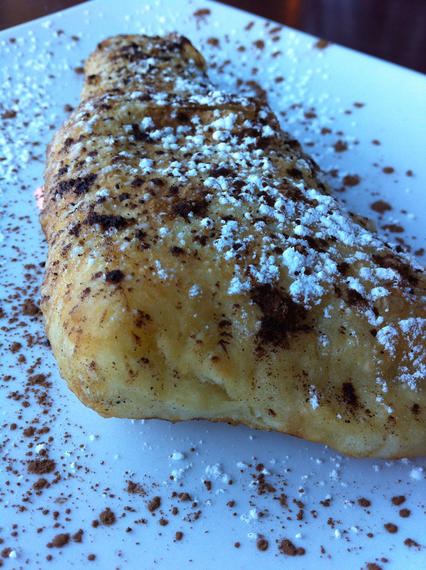 Chocolate & Nutella Dusted With Cocoa & Powdered Sugar
Lovely.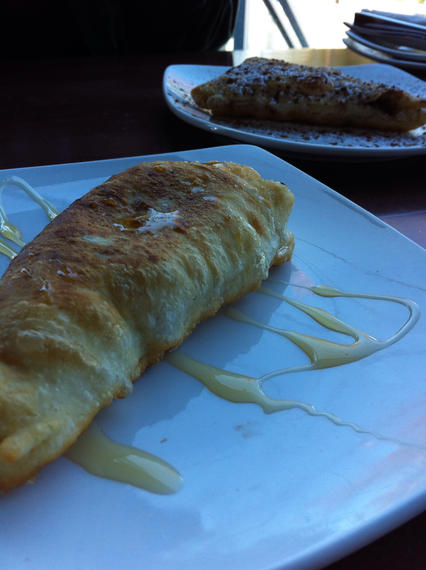 Caramel & Pecan
This one was a bit too sweet, but, still wickedly tasty.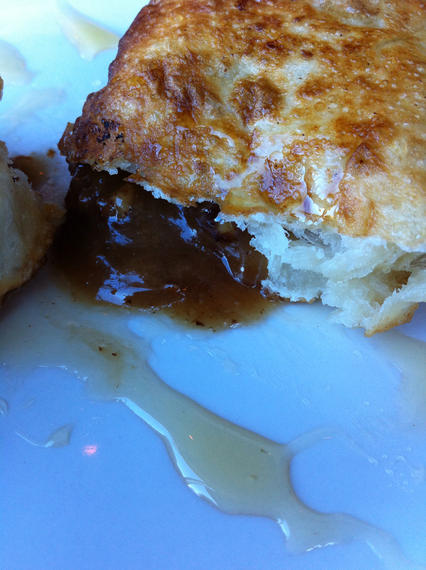 That didn't stop us from devouring every super-sweet bite.
Varasano's Pizzeria
2171 Peachtree Road
Atlanta, GA 30309
404 352 8216